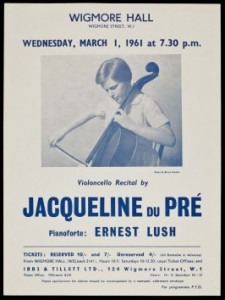 Another concert programme, another artist biography comprising a dry list of eminent teachers and mentors, concert halls performed in, orchestras and conductors worked with, recordings made and "forthcoming engagements include". All standard information: exchange the names and the impersonal text could be used for any international virtuoso.

Wouldn't it be refreshing, once in a while, to read an artist's biography which was less a list of achievements and name-dropping, and more about the personality behind the dry words and the professional photograph? To discover more about that person's musical influences, their likes and dislikes, what music excites them and why, and what makes them tick as a musician? Details that may not be found on the artist's website and which might bring musicians closer to their audiences. In reality, most artist biographies tell us very little about the musician or musicians we are about to hear in concert and seem only to serve the requirements of their agents and managers.

Some artists and the writers of their biographies have attempted to go beyond the dull list of activities, resulting in some interesting vocabulary and very purple or simply incomprehensible prose, especially when taken out of context:

"a re-balancing of the artistic equation"

"she breathes the oxygen of imagination and finds balance in musing"

The second quote is from a young female pianist's biography, penned for her by a French journalist. The complete biography is an interesting read: breathless, highly descriptive, adoring, gushing, almost embarrassing in its attempt to sound poetic, and very far removed from the standard artist biography. On one level, it is quite wonderful.

But the more ungenerous reader or fellow musician might read such hyperbole and suspect that the artist in question is trying to cover up for mediocrity. And then there are those people who describe playing at prestigious venues such as Carnegie Hall or the Leipzig Gewandhaus without mentioning that both venues have smaller recital rooms, or that you have "participated" in a masterclass with this or that renowned international artist when in fact you were sitting in the back row at the Royal College of Music, tapping away at your iPhone. Unfortunately, in the highly competitive world of classical music, mentioning that you played a coffee concert to a handful of pensioners is not going to have promoters rushing to your door and therefore such economy of truth is essential in our image-driven world: most of us are guilty of these little white lies in our biographies.

The popularity of the 'Meet the Artist' interview series on my blog The Cross-Eyed Pianist, and indeed other press interviews with musicians, confirms that concert goers and the general public have a great curiosity about what goes on behind the professional persona of a musician or composer. There is, I find, a continual interest in the working lives of such people – by which I mean what motivates and inspires them to do what they do.

Of course, it is important to have a comprehensive biography or CV on one's own or one's agent's website for the benefit of prospective promoters and concert managers, but surely it is possible to deliver this information in a style and manner which is both engaging and informative? And at a time when "audience engagement" is at the forefront of the minds of concert organisers, venue managers and musicians themselves, it seems sensible to offer a biography that audiences might actually want to read.