Pavarotti's partner on stage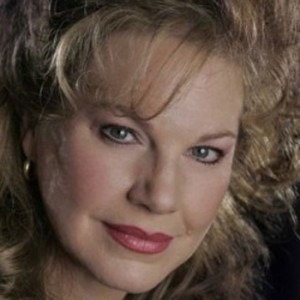 Listening to Cynthia Lawrence singing 'Un bel di' on her website reminds me of the late Mirella Freni. If one's art is a reflection of the person, Cynthia is just as warm and expressive as her voice. Acclaimed as one of America's most exciting 'singing actresses', Cynthia is renowned for her role as Cio-Cio San in Madama Butterfly. She has also shared the stage with the late Pavarotti for more than 70 times. Apart from singing, she cares a lot for her family, her garden and her students.

J: Jenny Lee
C: Cynthia Lawrence

J: You are acclaimed for your interpretation on Cio Cio San in Madama Butterfly. How do you portray this Japanese lady on stage?

C: Cio Cio San is one of my very most favorite roles to sing and portray. I am a very romantic person and I feel that her faith in the belief that love is honest and will always be true is heartbreaking. Portraying Cio Cio San has been a long journey of discovery and experience. I was asked to sing her very early on in my professional career. Many said, "no, it will ruin your voice"… but I knew I could sing her with my voice at my time in a way which was different. I did much research on customs, culture and traditions of Japan. The problems come from the fact that it is an Opera written by an Italian about a story which is Japanese and American. As an American I try very hard to be culturally correct when I portray women from other societies. The physical movements must be changed, my mental thoughts must change and I must respect the images and culture of the time when this story takes place. I have had many Japanese dance teachers and directors help me along the way. When I rehearse I have my personal Kimono and tabi to help me feel closer to Cio Cio San.

J: It is said that you had performed with Luciano Pavarotti for more than 70 times on the same stage. How did you first meet Pavarotti and how was the experience working with this legendary singer? Was he your mentor?

C: I was chosen to sing with him throughout his "World Tour" from the mid '90's until he was ill. The first meeting was when I auditioned for his Pavarotti International Vocal Competition in 1989 in Philadelphia. I was singing at the Lyric Opera of Chicago as one of their Young Artists and was granted one day only to do the audition. That year he heard nearly 3000 singers around the world, chose 40 winners and I was one of them. BUT the amazing part came later when he asked me to sing Adina in L'Elisir D'Amore with him as Nemorino and to appear with him in "Pavarotti Plus" from Lincoln center that year! Later when he was looking for a soprano to perform with him on his world tour he asked me and that started the 18 years I sang with him. We performed concerts (the World Tour took us to Shanghai and Hong Kong, Nagoya and Doha…) and also Operas. The last time was the second of his final Opera Performances at the Met when the other soprano could not continue. I had just finished performing the role at the Metropolitan Opera and so I was very calm. Yes, Luciano was/is a mentor. He always demanded the very best of his colleagues, gave his whole heart to his art, and had a great soul. The pressures of his career were very heavy on him at times and I think I helped him get through several crises when he needed me. I think of myself as a calm performer… no histrionics or crazy behavior… so maybe that was nice for him. He was a great cook, a good friend and guide. Never in my early thoughts of a career would I have thought to have the opportunity to sing with "the Great Luciano"… but I did and standing with him on stage night after night was an amazing learning experience and one I will treasure always.


J: Why would you call yourself as a 'singing actress', instead of an 'opera singer'?

C: Ah, an interesting question. I do, of course, call myself an Opera Singer… but, I think the reason first came from a marketing idea. For me the singing is wonderful and a skill which takes many years to continually perfect… but the journey of the actress who can turn an emotion with a choice of sound or color or body and face is more powerful to me. When I sing I hope deeply to take the listener on a journey they have never taken… no matter how many times they've heard the opera or seen it. This journey is one of joy, sadness, delight, romance and pain. Why does one go to the Opera? To see and experience something wonderful, beautiful and out of the ordinary. I want to take the hearts on a journey and bring the audience back as a changed human being. That is what I wish.

J: How and when did you decide to pursue a career in singing? Was there any significant turn?

C: I have always sung. My father, who is a big fan and supporter of mine, recorded me singing at a very early age (I still have those recordings). I grew up knowing I had the support of my family to pursue whatever career I needed to. I showed and trained horses with my mother from age 8 until I sold my last horse while in college. This gave me the strength and peace to survive the chaos of the operatic stage and career. When I was in high school I wanted so very badly to be a star of Broadway or perhaps sing country music (big fan of Dolly Parton and Tanya Tucker). I was in the musicals and learned very quickly that the singing part came fairly easily to me and that I could make more sound (volume) than other students. I always sang in choirs and entered a few competitions while in High School. When I lost the "country-western" competition, but won the classical singing competition… I knew which way I needed to go. I auditioned for and was awarded full scholarship to study at the University of Colorado where I was living. I was extremely fortunate to study with the great Pedagogue, Barbara M. Doscher while there. Colleagues of mine, including Placido Domingo and Luciano Pavarotti always asked me where and with whom I studied. Barbara gave me a technique through my years of study with her which has helped me survive, face the challenges and sing well throughout my career. The significant turn, I guess would be when I was chosen to join the Lyric Opera of Chicago's Young Artist program. There I learned from great teachers, master performers (I was on stage in productions with Tatiana Troyanos, Mirella Freni, Federika von Stade, Placido Domingo…). The Lyric helped launch my career and teach me many of the skills needed to have a career in Opera. School training is vital, but when you are ready for the next step an apprenticeship at a major opera company or summer program is vital. From there I auditioned for other companies, was picked up by my agent and began my performing career.

J: Who would you consider as a role model?

C: I was always told that I sounded like many different artists at various stages in my career. But thankfully I sound like myself. As a role model I always turned to Mirella Freni. When I needed to learn a role I found her recordings and listened very carefully to them along with my technical study. Her career was one of art and beauty. You can hear in her voice in the nuance the characters need. Her beautiful quality is/was always a reminder that loud is not necessarily the best choice for a voice. Beauty always… Her roles throughout her career progressed at a reasonable pace and were helpful to me. Although she is not known for Tosca and Lady Macbeth it is her voice which rings in my ears when I sing these roles… always lyric, always beautiful. I was so fortunate to meet her and work closely with her in Chicago… and I was so moved by her grace and kindness. Truly the good diva.


J: Are you from a musical family? Is your family supportive of your musical career?

C: Are we musical? Yes, we all have played instruments and sing together. None of my other family members have pursued a musical career. My father is an Astrogeophysical Research Engineer (retired)… "Rocket Scientist". My mother has worked at several different jobs from Human Resources for a major Aeronautics company, to computer support. My brother was an air-traffic control man. My other brother is a computer systems guru…. he's the guy you don't want to call (because he's too expensive) when your system fails but you finally do, because nothing else works. 🙂 They are big fans and have helped keep me happy throughout my life. My husband is also a career singer/teacher and is my number one fan/support/mentor. We have sung together many times and without him I don't think I could have or would have lasted as long. The hours and travel are tough and one needs a support system. I am blessed to have one.

J: There has been a report on the news in Hong Kong saying that the pressure on working women is high in the city. As a successful female singer, how do you find a balance between your many roles off stage?

C: Interesting. American women face many of these same pressures. We have families yet need to work to complete our career/education goals. Many families and individuals find that more than one job is necessary to keep ahead of life. Can you have it all? Yes, with support and amazing amounts of help from family I think women can. I was never willing to lose the things that matter to me however – children (when it was time) and my husband. So compromises have been made…(maybe I don't take that job when my husband has a job lined up that is important to him). For me it has always been a question of necessity, timing and goals. Without my husband's and family's help with the children I could never have had many of the opportunities I've had. When I was away for a performance I always call or SKYPE home as often as I need. My family missed me and I missed them but when I came home life goes on as normal… no guilt and trying to make pretend I wasn't away. Priorities. Is it necessary to do this? What is the best plan for the family? Sometimes it is not always the easiest choice, but you never know which door will open another one and where your destiny is meant to go. I have always loved teaching and so my most recent move to the University of Kentucky to teach is so wonderful and fulfilling. My teacher gave me so much and now it is my time to continue the tradition of passing on my knowledge and experience to the next generation of singers.

J: What do you do to protect your voice, in terms of recipe or exercise?

C: A singer must ALWAYS be aware of what they are doing with their voice. I try to eat healthy meals, and avoid sicknesses. When people around me cough and sniffle I am very careful not to touch things they have touched or to come in contact with them. It is a life-long habit which singers must do. I do Yoga for exercise… stretching and core strength are very important for singers. When I sing Cio Cio San it is even more important to be flexible and strong. I have spent many, many hours on the floor kneeling, falling, jumping or being wrestled to the ground. Injuries have happened… but thankfully not too bad. I do not take any hormones or medications except in emergency if I am ill. I believe a singer must be a healthy human with their own core of strength of mind and body. Emotional stress and physical stress take a heavy toll on the vocal chords and will eventually lead to trauma. So I try to see clearly and set myself up for happiness and calm.

J: Do you have other hobbies?

C: I do… I love to garden. I have often asked myself why? And I think it is because the garden lives and changes. It grows and is something which I can see and touch. There is something also about getting my hands dirty. The soil reminds me of where we all come from… really. The plants and flowers are something I can see and watch… unlike Opera which is fleeting and is subjective. Opera is an experience to be treasured and remembered… the garden in there, tangible and real. Perhaps that is why. I also sew and have two chickens. And I love to teach. The moment when a student discovers the amazing thing that they have… the "ah ha!" moment is the very best. My hope is that they yearn for this and work toward it every day… practice and plan, work and love.


With Pavarotti : La Traviata
Porgy and Bess : My Man's Gone Now