For conductor Vladimir Mikhailovich Jurowski, born on 4 April 1972, classical music is not simply an article of consumption. "The Arts should oblige people to think and ask questions and maybe fundamentally change people's perceptions. It doesn't mean we give answers but I hope the way you emerge from a performance has made a difference in your life and that it has changed your perception."
Jurowski is looking for an active co-involvement with the audience. "When I listen to a concert," he explains, "I participate actively via listening, feeling, and thinking. I think there's a lot we can do if we stop seeing only the entertainment side of art. Of course, there has to be entertainment there somewhere, and there has to be a lot of beauty in what we do, but if it's only about beauty, and nothing about the truth of life, then I think there is no real way forward." Jurowsky was raised in Moscow, the son of a conductor and hailing from a long line of artists and musicians. The family moved to Germany when he was a teenager, and he secured his first conducting job at the Wexford Festival Opera and made his debut with Verdi's Nabucco at the Royal Opera House in 1996.
Jurowski Conducts Rachmaninoff's The Isle of the Dead, Op. 29
Jurowski has been a German citizen for twenty years, and he was one of the first musicians in Germany to position himself against Vladimir Putin and the Russian war of aggression. Two days after the unprovoked attack on Ukraine, he and the Rundfunk-Sinfonieorchester Berlin opened the concerts with the Ukrainian anthem, replacing Tchaikovsky's "Slavic March" with a short and relatively unknown piece by Michaylo Werbitzky, the composer of the Ukrainian anthem.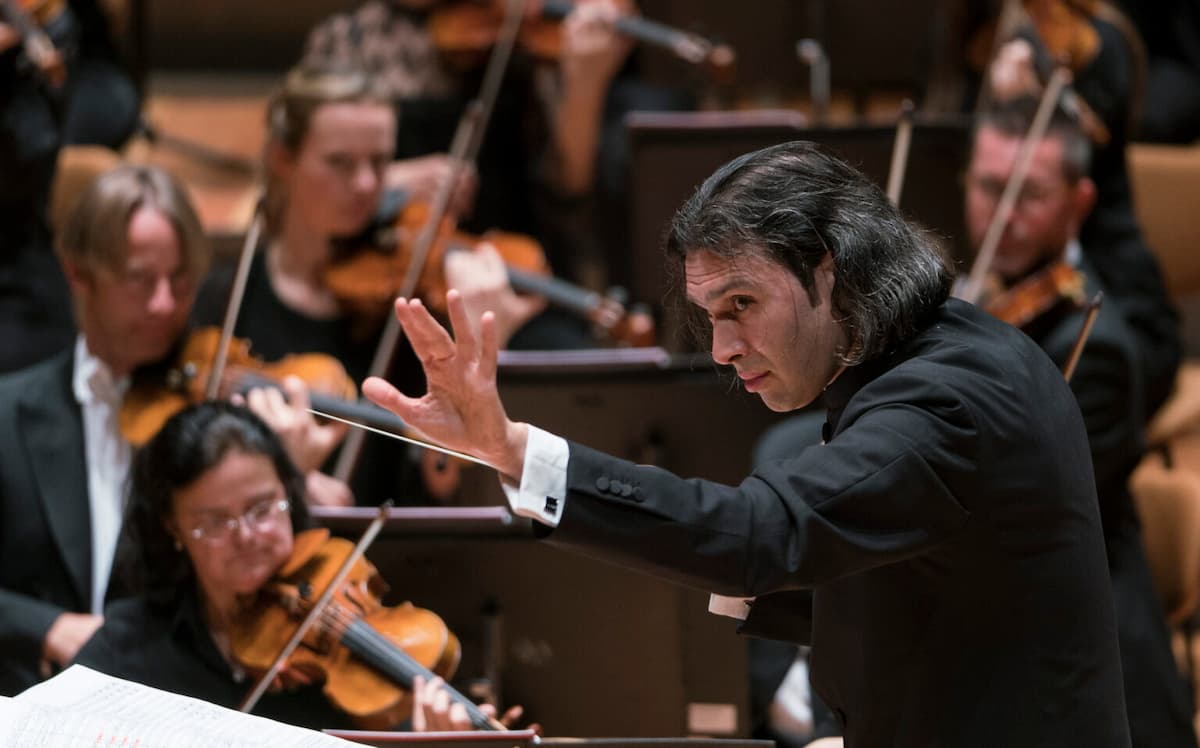 However, when European concert organizers began to demand public statements on Putin's war and uninvited artists and condemned them for not speaking out against Putin, Jurowski drafted an open letter. While he condemned the "ruthless war unleashed by Putin's totalitarian regime," he also described it as "unfair" to condemn cultural workers from Belarus and Russia for the war, even "in the absence of direct evidence of their involvement." In a way, the concert hall has now become a mirror of political developments, as "the concert hall is a part of our life and we musicians are a part of the society in which we live. As an artist, you always have to have your antennas out in all directions, you have to know what's happening in the world and consciously plan your programs accordingly. Fortunately, Russian pieces are no longer removed from the repertoire."
Jurowski Conducts Tchaikovsky's Swan Lake, (excerpts)
According to Jurowski, "life is becoming increasingly problematic, due to the political divisions in society and the concern caused by the war in Europe." And the role of the artist and musician has changed as well. Jurowski believes that musicians can no longer continue as we have been, and the music and arts are not an untouchable world, free from politics and world problems. "Many don't want to change anything. They say they studied for decades to learn their instruments, they have a secure job, and they just want to play beautiful music in front of an audience and be applauded. That's all they want. For me, that's not an acceptable attitude. Unfortunately, history has a habit of repeating itself. People who bury their heads in the sand inevitably contribute to reigns of terror."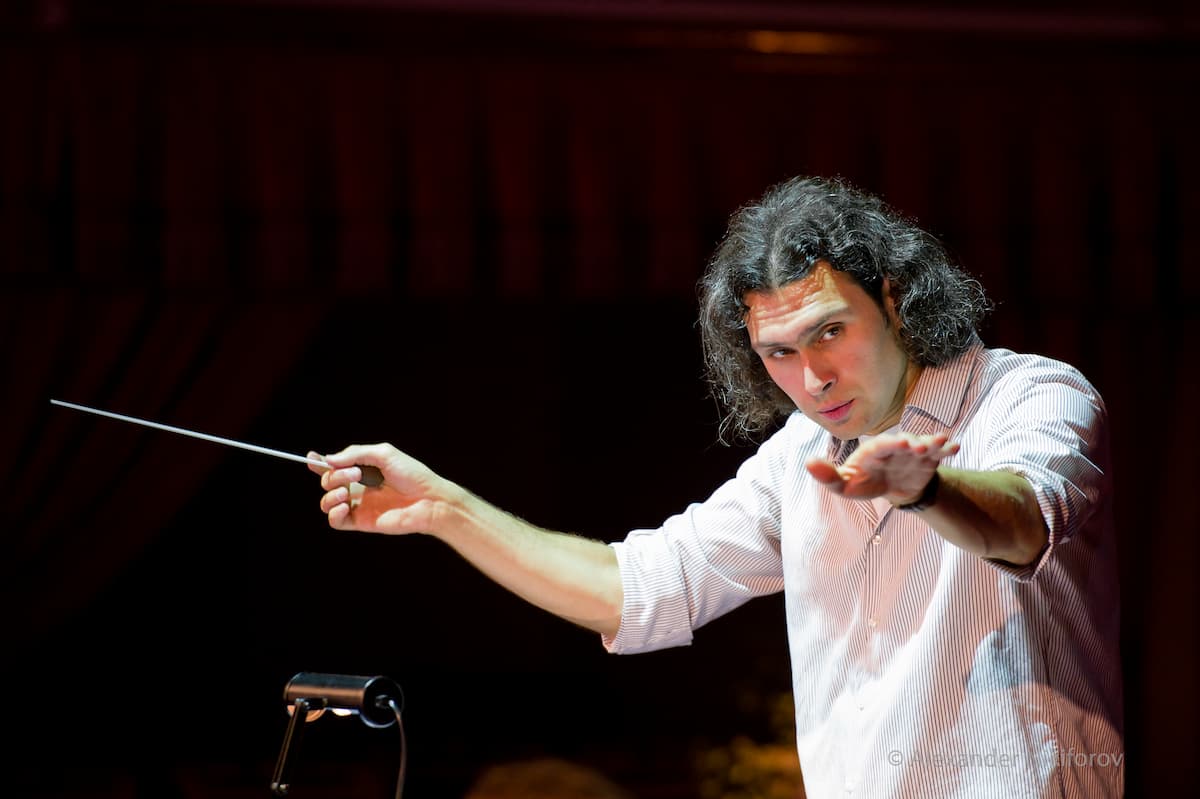 Jurowski is well aware that music cannot alleviate societal ills. "I don't believe classical music can cure anything in society or change people. We know about so many terrible human beings who were classical music fans, but their love for classical music did not make them better people."
Gustav Mahler: Das Lied von der Erde – VI. Der Abschied (Sarah Connolly, mezzo-soprano; Berlin Radio Symphony Orchestra (Rundfunk-Sinfonieorchester Berlin); Vladimir Jurowski, cond.)

Jurowski is determined to make classic music once again an important, ideally an indispensable part of our communal life. "Obviously we cannot quite reach the status of classical music in the 19th century, where it was the central social event, but we can at least refer back to the not-so-distant past." He cites Kurt Masur, who used music as a territory of peace during the East Germany uprising. According to Jurowski, "the main ability of music is to establish a non-verbal communication between people and make them forget, for a while, their day-to-day existence in favor of higher realms of beauty and truth which music is able to communicate."
However, he is also aware that classical music has to compete on so many levels, "with social media and various types of mechanical reproduction of music; musicians who create live music have to make their concerts indispensable events. One of the ways to attract audiences is pulling their attention to certain aspects of our life and society, which are not directly related to music but have a universal impact on the entire life." According to Jurowski, "we are dealing with so much surrogate emotion, and surrogate feeling in day-to-day life, and particularly in the mass media; it's highly important to provoke real feelings."
For more of the best in classical music, sign up to our E-Newsletter
Jurowski Conducts Weber, Wagner, and Beethoven
* portions of the text originating from a 2018 interview conducted by Catherine Kustanczy
https://www.theoperaqueen.com/2018/05/08/vladimir-jurowski-2018/