Born on 28 December 1967 in the town of Brighton, England, Nigel Kennedy is pejoratively known by his detractors as the "Liberace of the Nineties." He wasn't at all interested in the prevailing image of the straight-laced musician in a black tuxedo. Instead, he loves his flamboyant dress, speaks with a fake "mockney" accent in imitation of cockney or working-class London speech, and proudly sports a punk haircut. Growing up, as you may well imagine, was not a bed of roses as "a mixture of circumstances and musical potential fused to create a time of great unhappiness and isolation for me, of anger and of sacrifice. Childhood was a long wait for someone to listen."
His father left several months before he was born, and his mother and grandmother rented the top two floors above a dental clinic. Both were private piano teachers, and Nigel would spend his time below the piano "in silent suspension while someone struggled to make an impression on a piece of Chopin." Craving the attention of his mother, Nigel started to strike the occasional piano key, and his mother noticed his interest and started to teach him fifteen minutes each morning before he went to school.
Nigel Kennedy Performs Vivaldi's Four Seasons, "Winter"
His father was a principal cellist at the Liverpool Philharmonic orchestra and then the Royal Philharmonic, and his grandfather and grandmother also played cello and piano, respectively. As such it seemed natural that Nigel would start taking violin lessons. It was quickly apparent that Nigel had a natural aptitude for the instrument, and his mother decided that he would audition at the new Yehudi Menuhin music school.
Kennedy remembers, "I can't remember exactly what I played, but it was probably something like Thomas Arne. The main test was on the piano and I played for Yehudi Menuhin, Marcel Gazzelle (a piano teacher who played on all those great teenage Menuhin records), Peter Norris, and Robert Masters, who was the first violinist in Menuhin's own chamber orchestra…Once I'd done my stuff on both piano and fiddle, they took me through to another room where I was given musical tests. Menuhin invented a scholarship in memory of his parents, and I was to start in the autumn term." According to Kennedy, his first school report stated, "He is the youngest and everybody's favourite. We try not to spoil him, but it's a hard job. He is something of a dormouse, and much of the time seems to be hibernating."
Edward Elgar: Violin Concerto in B Minor, Op. 61 (Nigel Kennedy, violin; London Philharmonic Orchestra; Vernon Handley, cond.)

A couple of years later the report stated, "Nigel is on the uneasy threshold of growing up; at one moment childish and irresponsible, at another serious and committed. In the midst of the muddle, there are signs of very promising development. His comfortable appearance conceals a good deal of volcanic matter. I think he finds it almost impossible to communicate himself with his own volcanic regions."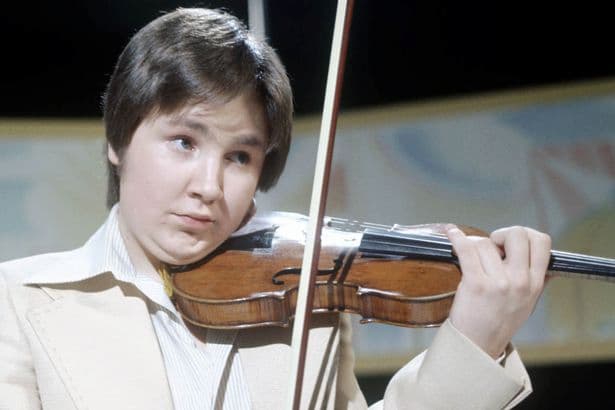 As clearly witnessed by his teachers, Kennedy's strong individual personality was beginning to emerge. And he was beginning to rebel. "For the first years of study I did everything I was told and really didn't make any progress at all, but by the time I was eleven or twelve, I started doing things for myself." For one, Kennedy started to get interested in the world of jazz, and he left the Menuhin school to attend the Tanglewood summer school and subsequently the Juilliard School of Music. "This took me right to the very doorstep of the thriving New York jazz fraternity. The energy coming out of some of the clubs was wonderful, the freedom for musicians to enjoy what they were playing, to actually express themselves, was absolutely brilliant."
Nigel Kennedy Performs Django Reinhardt & Stéphane Grappelli
His time at Juilliard, according to Kennedy, was a disappointment. "Certainly, on the face of it, it was all there—loads of talented students and teachers, great facilities, and the electric ambiance of New York City. There was a stench of raw ambition, of ruthless professional people only too happy to conform to whatever is musically suitable to succeed. It must be heartbreaking for the composers, wherever dead composers sit to watch what goes on down here, to hear all that wonderful, passionate material being homogenized to ensure everything is manicured. My Elgar, Vivaldi or Brahms may or may not be the best technical recordings in the world, but they are played with love and a passion that I don't apologise for exposing."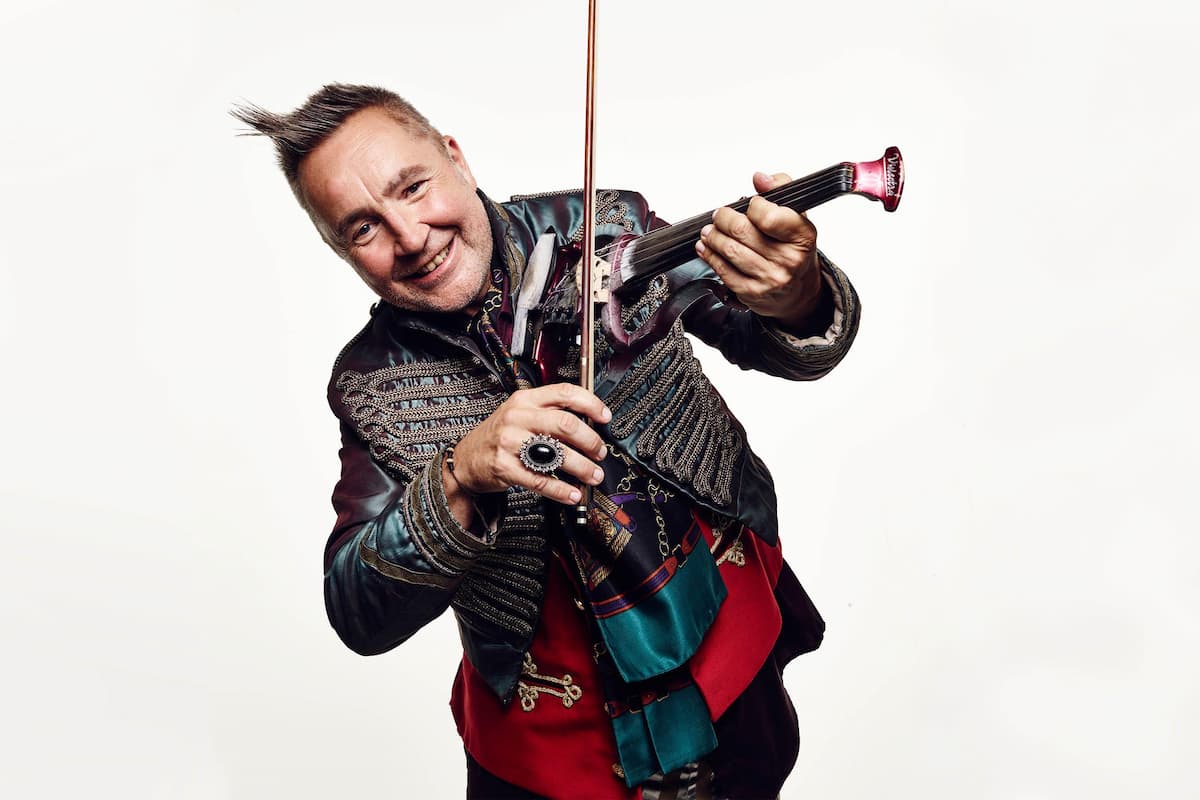 At the age of 16, Kennedy was invited by jazz violinist Stéphane Grappelli to appear with him at New York's Carnegie Hall. Kennedy's teacher Dorothy DeLay expressively told him to not play jazz anywhere. Undeterred, Kennedy drank half a bottle of whisky, altered his decision, and went on stage. "Everyone thought it was a huge success, and two days later his teacher proclaimed that he would never record classical music for a couple of labels because of that appearance." As he remembers, "Can one really be punished for playing good music, whatever form it might be? With this sort of attitude, classical music doesn't deserve an industry."
For more of the best in classical music, sign up to our E-Newsletter
Nigel Kennedy Performs Hendrix's "Purple Haze"