A critic writes, "Pablo Heras-Casado came roaring in like a lion. There was a thunderous physicality to his conducting that I don't recall having witnessed before, a readiness to unleash the full sonic resources of the orchestra and to marshal them in the service of full-blooded accounts of music both old and new."
Heras-Casado brings musical scores to life through a unique combination of acquired skills, innate wisdom, and openhearted passion. He certainly is one of the young lions on the podium, and he has achieved remarkable success in the repertoire "ranging from renaissance polyphony and 19th-century grand opera to works by Pierre Boulez, Peter Eötvös, and George Benjamin." He has been hailed as "the thinking person's idea of a hotshot young conductor, and his work is informed by deep knowledge of performance practice traditions and of the vital spiritual connection between performers and their audiences." Despite his meteoric rise, Heras-Casado is determined to keep developing to become a better musician and artist. "In the long term," he explained, "it is important for me to establish relationships with ensembles where I can explore different repertoires. So my aim is to keep working, and ensure the quality of those relationships."
Heras-Casado Conducts Ravel's "Alborada del gracioso"
Heras-Casado was born on 21 November in Granada, the capital city of the autonomous community of the same name in Andalusia, Spain. His father is a retired police officer, and Pablo showed his first interest in music when listening to the folk and children's songs his mother sang to him. He started to enjoy singing and at the age of seven joined a school choir. He also asked his parents to pay for private vocal lessons.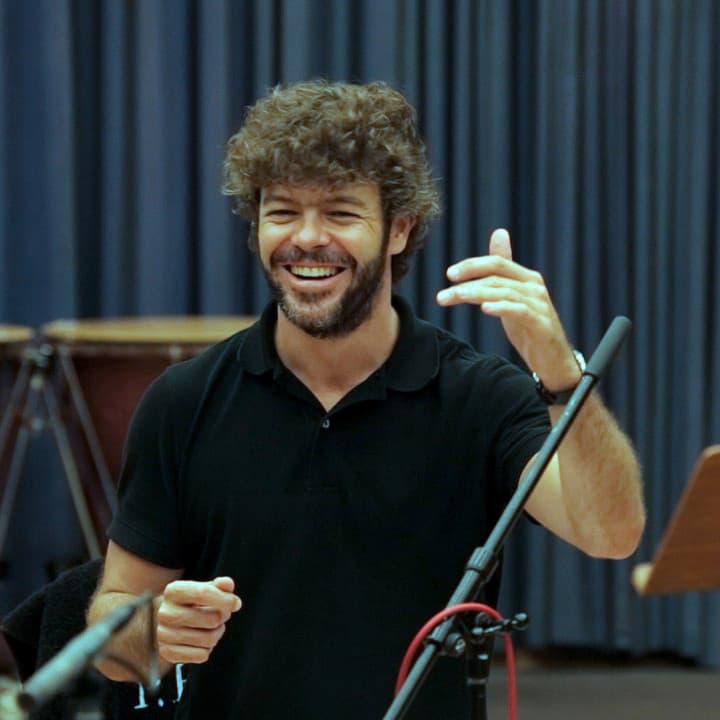 Although money was in short supply, they agreed to the lessons and bought him a piano to further his musical education. "It was a huge investment," Heras-Casado remembered. "I was 9 years old, and I could just say after one year, 'Oh, no, this is something I don't like,' " he said. "But they supported me." But the singing lessons continued and he soon sang with several choirs in Granada. As he explains, "I was greatly inspired by the commitment of amateur musicians, people who don't necessarily have any musical education. That enthusiasm for making things better and having fun has marked very, very much what I've done since then."
Heras-Casado Conducts Mozart's Symphony No. 40 in G minor, K. 550
Singing the choral Tenebrae Responsories of the Spanish composer Tomás Luis de Victoria became an artistic revelation for Heras-Casado. His discovery of 16th-century polyphony opened a complete new musical soundscape, and he still considers "Victoria the best composer of the Renaissance period right after Palestrina."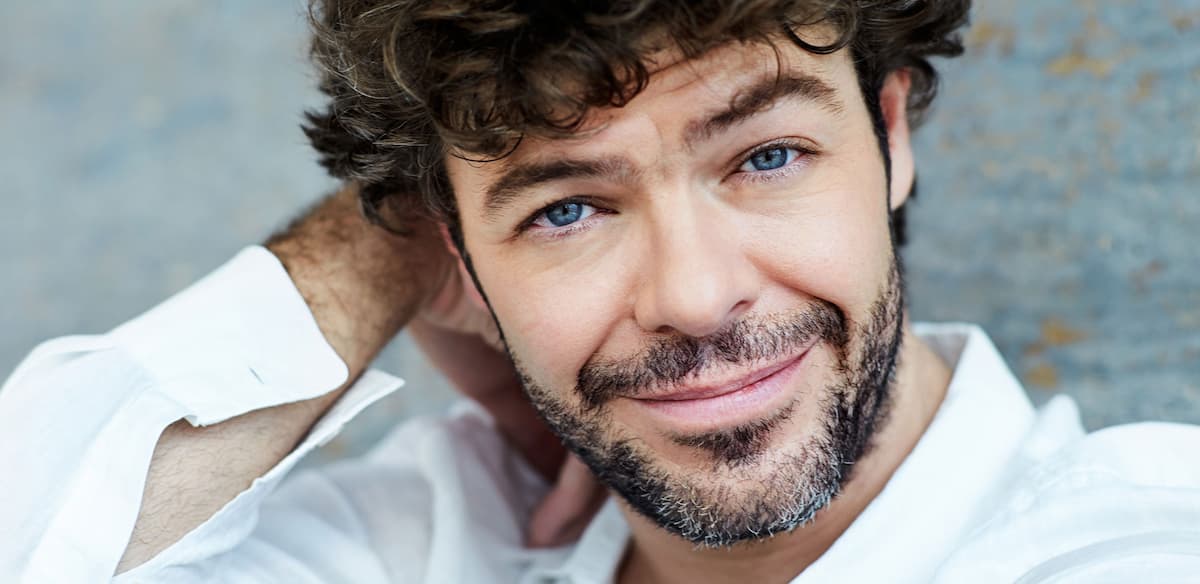 Deeply inspired and driven by passion, Heras-Casado founded the "Capella Exaudi" at the age of seventeen. This ensemble was dedicated to perform Renaissance music, and it also introduced him to his first conducting role. "I wanted to bring my view, bring my ideas, my energy to that repertoire," he said. Heras-Casado continued to widen his horizons, learning to play the violin and dabbling in composition. He studied art history, musicology, and acting at the University of Granada, and he researched the Baroque repertory of Andalusia, excavated little-known music by Spanish composers, and even performed in a street-theater group. He complemented his education by taking lessons with conductors Harry Christophers and Christopher Hogwood, and through his involvement with early music, he deeply engaged with liturgical texts to understand their relationship to the musical structures of sacred polyphony. It taught him how to find structure, phrasing, and intensity within the music, in what he called "maximum pureness."
Heras-Casado Conducts Shostakovich's Symphony No. 5 in D minor, Op. 47
It was this kind of purity that also informed his discovery of modern music. As a result, he founded a contemporary-music ensemble in Granada, devoted to the music of Anton Webern. In 2007, Heras-Casado studied the music of avant-garde composer Karlheinz Stockhausen during a conducting workshop at the Lucerne Festival Academy. The jury included Pierre Boulez and Peter Eötvös, and Heras-Casado was chosen to conduct a performance of "Gruppen," an ambitious work for three orchestras.
Pierre Boulez wrote, "I noticed immediately when I worked with him that he was very gifted and very quick and very eager. That's three qualities, which are really to be appreciated when you are working on a piece like that. What I saw was very convincing to me. He has all my sympathy because he is not pretentious. He is very simple and matter of fact in life." And Peter Eötvös added, "for Pablo music is music, whether old or new and for me, this is an extremely important quality: that someone does not make a difference between music from different eras when approaching each score." Endorsed by both Boulez and Eötvös, Heras-Casado started his international career. He made his US debut in 2008 and soon made his appearance with the Berlin Philharmonic thereafter. His concert programming always reflects his eclectic interests and education, as Heras-Casado loves pairing classical masterworks with modern obscurities.
For more of the best in classical music, sign up to our E-Newsletter
Heras-Casado Conducts Schumann's Violin Concerto in D minor, WoO 1