Lady Luck smiled on Juan Diego Flórez in 1996. Cast in a small role in Rossini's Ricciardo e Zoraide at the Rossini Opera Festival in Pesaro, the tenor engaged to sing the leading role of "Corradino" in Matilde di Shabran on opening night, had to cancel because of illness. Desperate to find a stand-in who might be able to handle this very demanding role, the artistic director Luigi Ferrari offered the part to Flórez.
"I knew I had an agile voice, easy high notes, and the ability to memorize quickly, and being the reckless person I was, I accepted," he remembers. "Even if it had gone wrong, I had nothing to lose." With opening night only days away, Juan Diego had to rehearse before he even had time to learn the music. Aided by prompts from assistants and musicians the eagerly awaited opening night arrived. The performance turned out to be a huge success, and it marked the beginning of his stellar career.
Juan Diego Flórez Sings Rossini: Matilde di Shabran, (excerpts)
Pesaro, Italy, is a long way from Lima, Peru, and that is where Juan Diego Flórez was born on 13 January 1973. His father Rubén Flórez was a noted guitarist and singer of Peruvian popular and "criolla" music. His mother María Teresa Salom managed a pub with live music and Juan Diego was allowed to work as a replacement singer whenever the main attraction called in sick.
He remembers, "it was a tremendous experience for me since most of those who were regulars at the pub were of a certain age, so I had to be ready to sing anything from "huaynos" to Elvis Presley music and, in my mind, that served me a great deal because, in the final analysis, any music that is well structured—whether it is jazz, opera, or pop—is good music." His idols growing up were Alfredo Kraus and Luciano Pavarotti. "I always listened to them," he remembers. "I liked their singing very, very much. Also Plácido Domingo, especially because of the Spanish songs he sang, the zarzuelas. I listened to them a lot when I was young."
Juan Diego Flórez and His Father Sing a Peruvian Folk Song
However, Flórez did not grow up with classical music. He played the guitar and did a lot of singing and composing of pop music. In fact, he even had his own rock band. In 1989, the young singer won Peru's first "Festival of Song for Peace," which was broadcast on national television. Flórez always felt that all good musicians should read and write music. As such, he started to attend classes at music prep schools and took his first voice lessons.
"I went to school to learn guitar, solfeggio, and harmony," he recalls. "I wanted to know more about music, how it works." Flórez was accepted at the National Conservatory of Music of Peru, and he became a member of Peru's "Coro Nacional." Initially, he thought about being a crossover singer, but "learned that I really liked classical music, and I decided that this is what I wanted to do. And I also discovered what I could do with my voice." Within twelve months of joining the "National Chorus," Flórez featured as soloist in Mozart's Coronation Mass and Rossini's Petite messe solennelle.
Wolfgang Amadeus Mozart: La clemenza di Tito, K. 621 – Act II: Aria: Se all impero, amici dei (Juan Diego Flórez, tenor; La Scintilla Orchestra; Riccardo Masahide Minasi, cond.)

Flórez was granted a scholarship to study at the Curtis Institute in Philadelphia, where he studied from 1993 to 1996. Flórez featured in full-fledged student opera productions, but when studying at Curtis, "I didn't know I had a special talent for Rossini. I sang everything, as I was one of the few tenors on the course. It was at this time that I met my compatriot Ernesto Palacio, a great tenor, who helped me choose roles that would allow me to develop, but not tax my voice. He suggested Rossini to me and introduced me to his music and let me experiment with what was emerging from the new research into his works."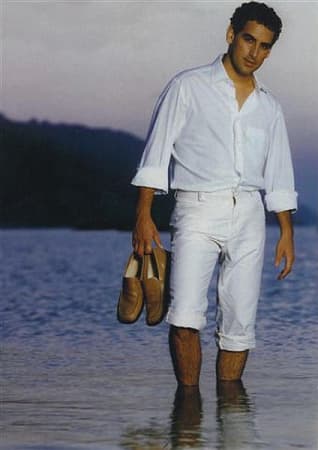 Flórez credits Palacio with being his biggest mentor and best friend. "As singers, we only hear each other internally, because the sound that comes out is different from the one we perceive. Then people, especially when we are young, come up to us and suggest that we are capable of singing this or that part. We are flattered. But sometimes these people are dead wrong. As a singer, you absolutely need a confidant."
For more of the best in classical music, sign up to our E-Newsletter
Juan Diego Flórez Sings Rossini's La Cenerentola, "Ah! Questa bella incognita"