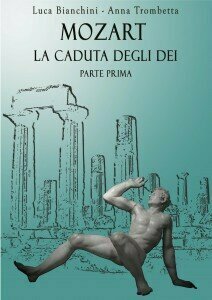 In the historiography of Western Classical music, Wolfgang Amadeus Mozart is commonly considered an exceptional and singular musical genius. This glowing assessment is partially based on countless myths and legends that have, for a variety of reasons, resisted critical and scholarly scrutiny. In a number of recent publications, musicologists Luca Bianchini and Anna Trombetta have set themselves the task of separating fact from fiction. So we asked them to share their insights:

Q: Thank you for an illuminating and informative study. What initially prompted you to take up the "Mozart Myth" as a topic of investigation?

A: We have been studying Mozart for 20 years. In 2001 we published our first book Goethe, Mozart and Mayr: Fratelli Illuminati. Working as editors of 18th and 19th century Italian operas for 30 years, we found that a number of practically unknown masterpieces were hugely successful during Mozart's time. Naturally, we wondered why that might have been the case, and furthermore, why composers such as Mozart had become almost mythological creatures. During our musicology studies at the University, Mozart was held up as a god, and we were convinced that he was a miracle of nature. We assumed that all the anecdotes about Mozart were credible, but when we started the fact-finding process, the myth of Mozart collapsed. Instead of a god we found a common man who had musical talent like many others of his time. To discover the real Mozart it is necessary to eliminate all what was fabricated about him over two centuries.

MOZART (actually NOT by Mozart; a forgery): Adelaïde Concert
Q: Musicology as a scientific field of study—at least as it was understood in the 19th and part of the 20th century—has recently been reshaped to include various aspects and methodologies borrowed from other disciplines. With this in mind, what questions should we be asking when it comes to Mozart in the 21st century?


A: Musicology, as a scholarly discipline, has recently accepted scientific research methods. This is why it does no longer use subjective categories, and it is based on historical sources, which have to be read with a critical eye. This approach should be applied to every musician and composer, but for some reason, this does not apply to Mozart. Biographies written at the end of the eighteenth century and in the early nineteenth century are primary sources that do not follow a scientific methodology.
Their purpose was to elevate Mozart to the status of a national hero, and to celebrate him as the creator of a German school of music. These biographies are based on anecdotes, unverified sources, or even fake news, intended, as Mozart biographer Nissen stated, to glorify Mozart. Others had commercial reasons, such as Niemetschek's biography linked to Breitkopf & Härtel's publication of Mozart's Opera Omnia. The biography of Abert in the early twentieth century is entirely nationalistic, as it considers Mozart a god. Given these varying premises it is difficult to uphold a critical and scientific approach. These biographies are actually hagiographies, and musicologists act like theologians commenting on the miracles of their god.
Another problem is the reliability of the Mozart's epistolary, which consists for the most part of letters sent by his father Leopold. In order to deal with Mozart, it is necessary to discuss the issue of authenticity. Some letters are unfortunately fakes; autographs of some are missing, while others have been censored by either his wife or his sister or his father. So, there is a heavy tampering. Leopold Mozart was not always sincere, because his letters had the purpose of promoting his prodigious child at any rate. Leopold was writing to his sponsors about the success of his travels, and sometimes he lied. For example, in one letter, Leopold said he was ill and had to stay in Milan, but in the corner he wrote to his wife that he was actually well. He asked her to cut that piece of paper after reading it. The wife forgot to do so, and so we know about the deception against the archbishop. How many other letters like that did actually exist? Leopold fabricated facts, as for example, that Mozart transcribed the Allegri
Miserere
after hearing it once, that he brilliantly passed the exam in Bologna when instead he copied his work from Padre Martini. It is not true, for example, that he improvised Fugues in London with Johann Christian Bach, or that in Vienna he kissed and hugged the Queen. Musicology around 1800 was non-objective data, and for Mozart the facts are distorted. First there was nationalist propaganda, which Nazism got ahold of in the twentieth century. In the post-war period, instead of verifying these anecdotes, musicologists of various nations perpetuated these non-scientific facts. Only in recent years have we seen proper revision and verification, which led to a new picture of Mozart.
Q: Construction of national identity on the bases of arts and culture—popular or otherwise—was not a new concept during Mozart's time, and it is clearly still ongoing. Does the "Mozart Myth" as a political instrument still wield influence today?
A: The Habsburg dynasty governed with the lyre and the sword, that is with music and armies. The myth of Mozart was born to make German music great, and it is still influential today. Austro-Germany needed to create a national school of music, and musicology in the 1800s helped to support the process. Viennese classicism, for example, is an abstract label invented by an Austrian politician in the 1830s, and stipulates that national ideas could be spread through music. In Romanticism, art and culture were the heritage of a nation, and music was the primary means to create its identity. Mozart thus became a symbol of German music. He was a myth that turned into an icon in the Nazi era, as did Wagner. Many nationalistic distortions that originated during the Second World War reappeared in more recent books of music history, allowing the cultural Pan-German colonization. The musicians of other nations, Czechs, Bohemians, Slavs, French, Spanish, Italians, even though at the time were much more famous and appreciated than Mozart, were forgotten.
MUZIO CLEMENTI (1752-1832): Sinfonia n.3 in G major
Please join us next time for the second part of our interview with Luca Bianchini & Anna Trombetta.