When we think of Antonín Dvořák, we don't think of him in relation to genres such as the polonaise, which we associate more with Chopin and the pianistic repertoire. But, in 1879, for the cellist Alois Neruda, he composed a Polonaise in A major.
This was performed in a concert in the town of Turnov, about 110 km to the north east of Prague, on the 29th of June 1879. The concert was of pieces by Dvořák, and the piano part was played by the composer. Neruda and Dvořák also joined with the violinist Ferdinand Lachner to give the premiere of Dvořák's Piano Trio in G minor.
Why don't we know about the Polonaise? As a work with heavy technical requirements for the cellist, it should have been a major part of the turn of the century cello repertoire. Instead, the work vanished, not to be found for nearly 50 years. It was rediscovered and published in 1936. It was later orchestrated.
What are the characteristics of the Polonaise that come out in this work? Once we're through the introduction, we start to hear the characteristic ¾ time and rhythm of the polonaise, but yet, as a work for cello and piano (or orchestra), the lyrical cello line overrides the dance considerations. A lyrical middle section seems to sing, in contrast with the opening dance rhythms, and then the opening rhythms return, providing the cello and piano with an opportunity for a back-and-forth exchange before the triumphal finish.
Antonín Dvořák: Polonaise in A Major, B. 94 (Niklas Schmidt, cello; Stepan Simonian, piano)


Cellist Niklas Schmidt started his studies in Hamburg and was a member of the award-winning Trio Fontenay, which recorded nearly the whole of the piano trio literature. He is currently director of the International Mendelssohn Festival in Hamburg and a member of the Fine Arts Quartet.
Stepan Simonian, piano, performs internationally and was awarded the Silver Medal at the International Johann Sebastian Bach Competition in Leipzig 2010. He is professor of solo piano performance at his alma mater, the Hochschule für Musik und Theater Hamburg.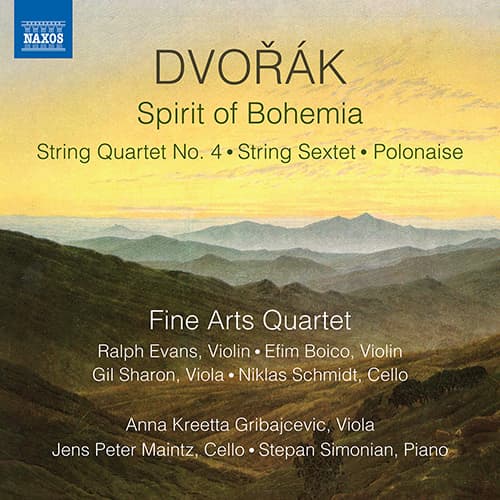 Antonín Dvořák: Polonaise in A Major, B. 94

Performed by

Niklas Schmidt
Stepan Simonian

Official Website
For more of the best in classical music, sign up for our E-Newsletter