Wolfgang Amadeus Mozart: Piano Concerto No. 17, K. 453, "Allegretto"
The Mozart household in Vienna was frequently described as a place of controlled chaos. Joachim Daniel Preiser, an actor from the Royal Theater of Copenhagen, described an afternoon with Mozart in August 1788. "This small man and great master twice extemporized on a pedal pianoforte, so wonderfully that I quite lost myself. His wife, meanwhile cut quill pens for the copyist, a pupil composed, and a little boy aged five walked about in the garden and sang recitative." That little boy walking around the garden was Johann Nepomuk Hummel, who studied with Mozart for about two years between 1786 and 1788. During his audition, young Hummel played a few small pieces by Bach that he had carefully practices. His father, Johann Hummel reports, "Mozart listened with his arms crossed. He became ever more still, his expression ever more rapt; his eyes shone more brightly and joyously. Mozart then placed another composition before the boy—one of his own—to see how well the boy could sight-read. It went very well. Suddenly, with a look that sparkled and twinkled for joy, he put his hand on my knee, pressed it gently, and whispered to me, 'you must leave the lad here with me.' I shan't let him out of my sight; something can be made of him!" And so it was agreed that Mozart would not only teach young Hummel for free, but also provide him with free lodging and food.
Hummel's stay coincided with one of the most productive periods in Mozart's life, and he had the opportunity to hear both
Figaro
and
Don Giovanni
firsthand. And he was certainly able to observe Mozart's daily routine. Mozart would customarily rise at 6 am, and was at this desk by 7. He composed until 9 or 10, and then gave lessons to his students until 1pm. After lunch, he took a long rest. "I can never work before five or six in the evening," Mozart wrote, "and often I am prevented by a concert." He normally slept five or six hours, "although he would have preferred seven." It has been reported that he was sometimes so busy composing, that he did not even dress or have his hair done. "Every minute is precious," he reported, "I have so much to do that often I do not know whether I am on my head or my heels." Since Mozart was a central figure in the musical establishment of Vienna, a number of important visitors habitually passed through his household. Among them the poet Lorenzo da Ponte, the composer Giovanni Paisiello, the publisher Franz Anton Hoffmeister, the German ambassador Baron von Swieten, and most notably Franz Joseph Haydn, who visited the house during the year of Mozart's installation into the Masonic order.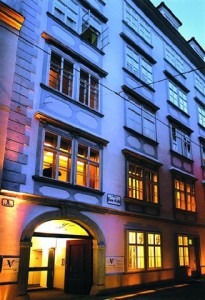 During his final days in Vienna, Mozart had become accustomed to a rather refined cuisine that included roast pheasant, rare meats, oysters, glazed fruits and various bottles of exquisite champagnes and wines. This period of high income also saw the purchase of a billiard table, a red coat with gold buttons and a number of household pets. Young Hummel shared his living and sleeping quarters with a menagerie of animals, including the dog "Wimperl," a caged canary, and the horse Mozart rode for pleasure. Most famous, however, was a pet starling that was talented enough to learn the tune Mozart has used as the theme for the closing variations of his Piano Concerto, K. 453. The bird could not get it quite right, and Mozart graciously forgave the bird for adding an unwanted sharp. Hummel for his part proudly acknowledged his status as a Mozart student throughout his life, "the development of my talent was begun by my father, who was a fine musician, and completed by my instruction under Mozart."