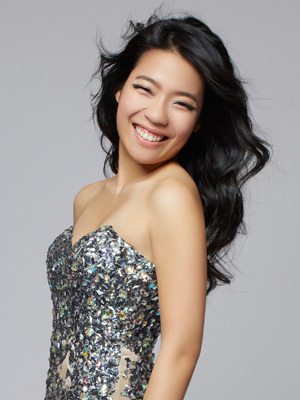 Schumann
Carnaval

The pianist Joyce Yang was recently in Hong Kong as the headliner of the Fifth Hong Kong International Chamber Music Festival. She performed across a wide range of repertoire, showcasing her versatility as a pianist.

Joyce originally hails from Korea, and was first taught by her aunt. Joyce spoke appreciatively about her aunt's ability to inspire children through her teaching. Being allowed to practice the piano became a treat, and not a chore. Joyce was always hoping she'd make it to the piano by the end of the day.

Along with her music making, art is very important to Joyce. In her preparation of music, she often analyses music with her watercolors and uses them to understand the music better. She is a fan of German Expressionist and sees it as a very direct expression of feelings or emotions. Similarly, in music, she always tries to find meaning in a piece of music, and portraying that insight in her performance. She quoted Emanuel Ax, after playing for him a late Brahms work, the Klavierstücke, Op. 119: "The pain portrayed here should not be the emotion you don't want to feel. It's not the kind of pain that gets better tomorrow, it's the kind of pain that is final, that is ultimate, and tells you that there is no hope for tomorrow." Joyce said it was that kind of true feeling that was particularly significant for her.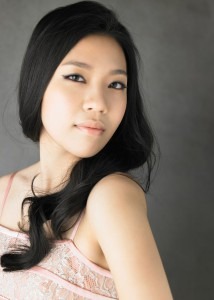 At age 19, Joyce became the youngest winner of the Silver Medal at the Van Cliburn competition. She had entered for the experience and, when she found herself a winner, found that her life changed dramatically. A first-year student at Juilliard at the time, she suddenly had to become a touring performer. She had to quickly learn 10 recital programs and 25 concertos while simultaneously completing her Juilliard courses. She did complete the program but found some classes rather challenging. One of those classes was called 'Keyboard Skills' where she had to learn to transpose, and to realize figured bass and chord progressions. Because she had learned the piano largely by ear, her sight-reading skills needed work and she remembered all the extra time she had to spend on such elemental material, while at the same time, performing over a dozen concertos a year at the same time.

A pianist has to wear different caps, ranging from solo recitals to small-ensemble repertoire through concertos with full orchestra. Joyce noted that working with very good large orchestras can seem like working with a chamber ensemble. Each section can sound like one magnified instrument.

She spoke about the magic of working with small groups when it seems as though they become one instrument and seem to communicate sympathetically. Because the players understand each other, they can read another player's cues almost intuitively.


Joyce has 3 discs coming out in the spring: a live concert on Bridge in February, two piano quintets with the Alexander String Quartet in March on Foghorn Classics, and her own solo recording on Avie of works by Rachmaninoff, Hindemith, Bartók, and Schumann entitled
Wild Dreams
. She spoke about the intensity of making the
Wild Dreams
recording, estimating that she spent 40 hours (8 hours a day, 5 days a week) recording the 70-minute disc. She noted that, in recordings, you are always thinking to yourself: is that my best? And the answer is, "Of course not! I could do better" and you try again. The final product is always a compromise between the wonderful job you did and the more wonderful job you know you could have done.
When
Interlude
asked about the things she likes to do that remove the pressure of performing, she said that it was drawing that relaxes her – whether making a watercolor to help her understand a piece or just drawing while on a plane. It's all very therapeutic. Joyce lives in New York, and like all New Yorkers, finds new energy exploring great restaurants, knowing what's hot this week, who's making what, what fish market is best, and what's in season. Cooking is one of her passions and just as she spends her time perfecting her performances on the piano, she spends similar time exploring the world of food and cooking.
Official Website
Joyce Yang performs Chopin: My Joys (Liszt transcription)