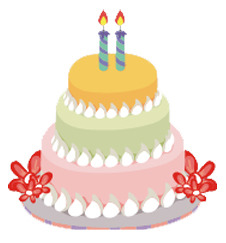 And it has been two wonderful and exciting years for me.

Through Interlude, I have met outstanding musicians, learned the fascinating history of talented composers and discovered inspiring new pieces. My knowledge and appreciation not just for music, but for life as well, have been tremendously enriched.

Although it is far from perfect, Interlude has grown. We have improved the homepage, the content and hopefully also the technical support available to you. Traffic to Interlude has increased steadily from its humble origins as a Hong Kong-based website, and the majority of our visitors now hail from the US and Europe, raising the site's international profile.

So, first and foremost, I want to thank all of you for your thoughtful support and messages. I hope you enjoy visiting Interlude and will continue to browse our pages for a long time to come.

I also wish to extend a personal thanks to my team: the technical support group, my assistants and my web designer, Terry. What you see and hear on the site could not have been possible without their hard work.

Our international contributors have also been invaluable in helping us fine-tune our content, while the kind support of both Naxos and Harmonia Mundi has made our music section rich and colourful. I also wish to extend my gratitude to Alain for his wonderful Forgotten records, Sebastian for his special video clips, and Stephane for his input and inspiration.

And, of course, I wish to thank my family for their quiet and abiding support.

Here's to many more years of Interlude and celebrating music!