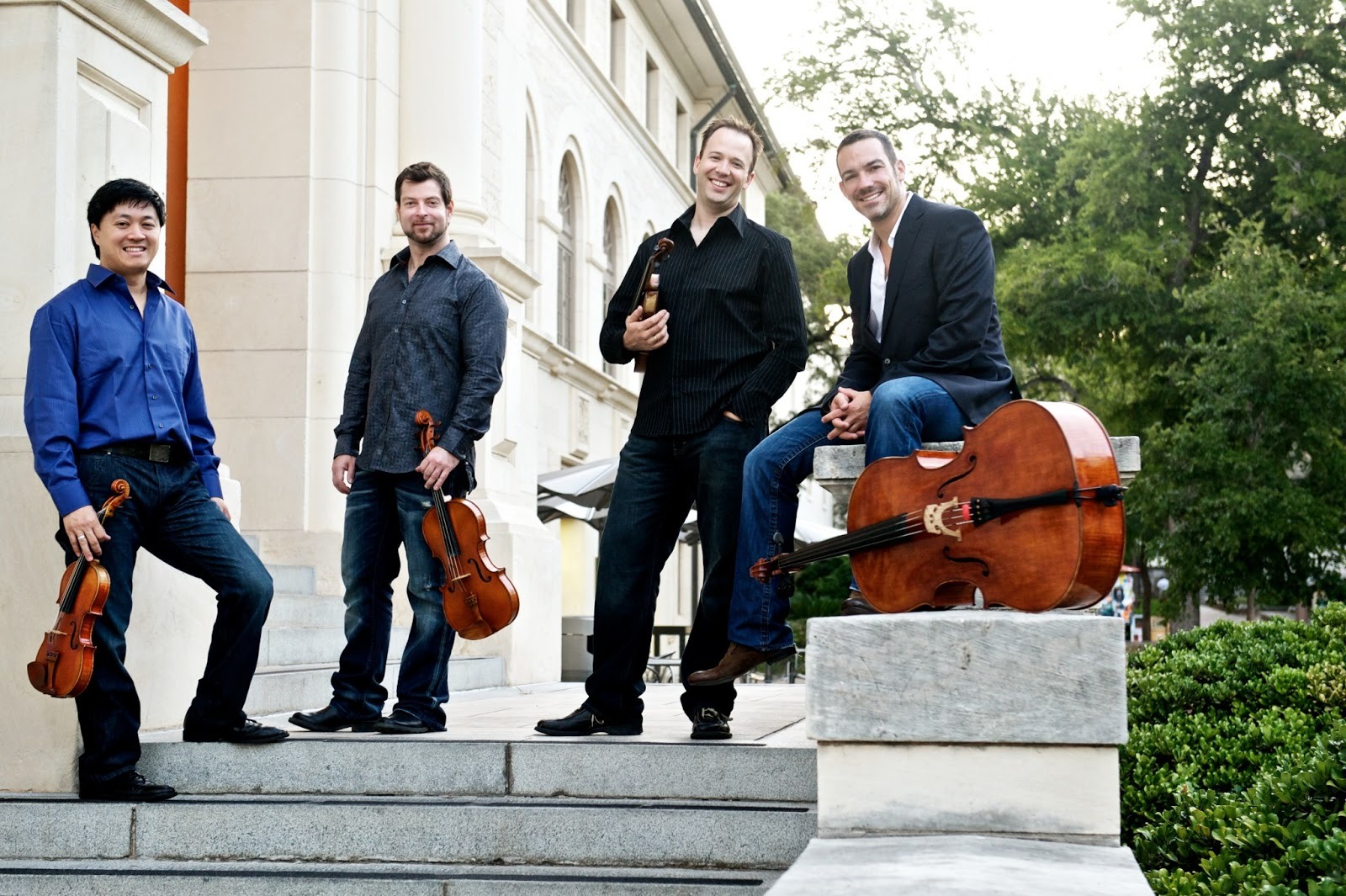 String Quartet No. 12 in C Minor, D. 703, "Quartettsatz"

The other day, I got a chance to chat with Joshua Gindele, one of the founding members of the internationally-acclaimed Miró quartet, and gain an insight into the history and workings of this incredibly versatile and renowned ensemble…

OP: You're a founding member of the quartet – where did it all start?

JG: Daniel Ching (the first violinist) and I were both students at the Oberlin conservatory when we met. We both felt that chamber music was something that we at least wanted to try doing; we both loved it and enjoyed it so much. Originally, we put the group together as part of our studies, but we did it full well knowing that we were going to take it seriously. We happened to find two other like-minded individuals who, like us, wanted to take it seriously, rehearse a lot – basically much more than you would just do for a class! We decided on a single goal: to compete in a national competition. As a result, we needed a name. After winning the Fischoff Competition, we moved onto more international things…

OP: What made you settle with the name Miró?

JG: I was a big art fan – I took art classes at Oberlin, and during those classes I came across the work of Joan Miró. I remember my teacher talking to a professor there about him; his conception of being an artist was that whilst you had to understand and have mastery of what has gone before you, you should never just imitate it. His view was that one should try to make art as soulfully and humanly as possible.

OP: String quartets can have a delicate social balance – are there ever any difficulties in rehearsals?

JG: People often make the mistake with chamber music that you have to really get on well with everyone you play with. You just need to find people with a common love, passion and work ethic as you – you can sort out the personal differences in rehearsals. The tension in a quartet actually adds to the music. When you hear a quartet, you get a glimpse of the four personalities that are playing. There shouldn't be a single person dominating everything – that takes away the music's soul. It's a good thing when people come to rehearsals with different ideas, as you learn how to work with different ideas. You have to put your ego aside, and to be malleable and flexible. There's no right or wrong answer; people's personalities shine through, and the entire process should be entirely non-hierarchical.

With that said, as a group we get along really well. An early focus of the group was that we needed to be able to work personally together. We are all very different people, and we can work out our differences – if we couldn't then we wouldn't be able to work together. We came to the group as four entirely different people, but learn to work together.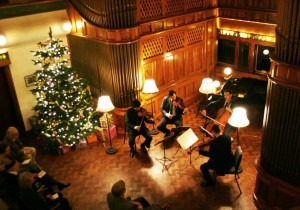 OP: How different does it feel when collaborating with other artists?

JG: When you add extra people, you have to find space for their personalities whilst maintaining the group's integrity. Collaborating with string players is more difficult than piano or wind, as string players can more easily 'disrupt' the sound we as a quartet have created!

OP: How much discussion goes into choosing who to collaborate with? (Is it you or the agent?!)

JG: Whilst we have the final say, it often depends on festival directors and who they have in mind. Sometimes, the most successful collaborations are where we've been put with someone, rather than us suggesting them. Often, someone sees something that we don't – the results can often be quite electrifying!

OP: I saw your 'teaching and community' page on your website – tell us a bit more about it.

JG: Nowadays, more and more musicians are going out and doing more and more outreach work. We're the quartet in residence at the University of Texas, where we do concerts but also coach groups and teach individual students. We've been teaching as a quartet for 12 years, so it's something we feel very comfortable with. I learned a lot in my early years of teaching, and it's something that I continue to learn from.

OP: What are your plans for the future?

JG: At the moment, we're pushing a lot of core repertoire, such as the Beethoven, Haydn, Schubert and Mozart quartets. As groups get older, they often look for interesting, innovative projects, and while we regularly commission new works, the classics often get overlooked. There's still an audience for Beethoven!

The Miró Quartet will be performing at the HKICMF in January 2014.
Premiere Performances of Hong Kong