Teodorico Pedrini
Violin Sonata in A Major, Op. 3, No. 1, "Nepridi"
My editor keeps reminding me that my quiz questions are just too simple and too easy! "What's the use of having a quiz if everybody instantly knows the answer?" In response, I believe I have come up with a rather difficult one. Here it goes: "Who was the co-author of the first treatise on Western music theory ever written in Chinese?" If you are thinking along the lines of an Italian musician working in Beijing, you are absolutely on the right track. In fact, we are looking at Teodorico Pedrini (1671–1746), a missionary and musician living and working for nearly thirty-six years in Beijing in the services of the Kangxi Emperor (1662–1722), the Yongzheng Emperor (1722–1735), and the Qianlong Emperor (1735–1796).
Pedrini was a member of the Vicentian Order — a Roman Catholic monastic organization originating with St. Vincent de Paul in France — and was sent to China by the pope. But just getting there proved to be rather challenging. After waiting around for proper transportation in Europe for almost fifteen months, he finally sailed for Peru in 1703. Additional ports of call included Acapulco, the Mariana Islands and Manila. Astonishingly, it took Pedrini almost eight years to finally arrive in Macao in January 1710. One year later he was appointed music master at the Imperial Court in Beijing, a position he held until his death in 1746. Pedrini's appointment in Beijing clearly strengthened the European missionary presence in China, yet also reinforced the power of the pope who was struggling against a local Jesuit decree permitting a mixture of Christian and Confucian practices in recently converted Chinese subjects. The so-called Chinese rites controversy raged for centuries to come, but Pedrini's fidelity to the decisions ordered by the pope led to severe beatings and even imprisonment. In this politically and religiously charged environment — Emperor Kangxi had just ended centuries of demographic and political isolation and opened China to cultural and scientific influences from the West — Pedrini was also working as a musician.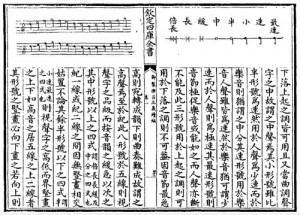 Initially, he taught European music to the three sons of the Emperor and the children of various Court officials. From a letter dated 1727 we learn that the Emperor himself received musical instruction from Pedrini. "The Emperor also used to write music notes, and let me review, giving me his own pen, he made me write on his desk, and we often played together the same harpsichord, each with one hand." In his function as court musician Pedrini was also in charge of constructing and maintaining various instruments. He built a portable organ for the Emperor in April 1713, and another larger instrument in the spring of 1719, "that sounds some Chinese airs." Pedrini also imported a number of keyboard and string instruments, and tried to get ahold of the latest compositions by Arcangelo Corelli and Giovanni Bononcini. Based on the musical models of Corelli and Bononcini, Pedrini tried his hands in composition as well, and his twelve Sonatas for violin and bass Op. 3, signed by him with the anagram "Nepridi" were the only known Western compositions in China during the eighteenth century. Notated on 70 pages of rice paper, the autograph manuscript is still preserved in the National Library in Beijing. In his spare time, Pedrini completed the text of a treatise on Western music theory originally started by the Portuguese Jesuit Thomas Pereira, and thereby asserted himself as a seminal figure in the introduction of Western music to China.