The Curse of Promotion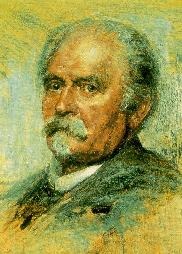 Felix Draeseke, Clarinet Sonata in B flat major, Op. 38

Felix Draeseke, Symphonia Tragica, Op. 40

Music is a fickle business! Having exceptional musical talents, composing a first work at age nine followed by an extensive catalogue of works in most genres — including eight operas, four symphonies, various dramatic works and highly original vocal and chamber-music compositions; publishing various reviews, biographies, books on music history and theory and a treatise on the philosophy of music — and even being called "a genius, and a giant" by Franz Liszt might not be enough. Just ask Felix Draeseke (1835-1913), one of the leading German composers in the second half of the 19th and early 20th century who sadly was posthumously championed by the wrong people.

Born in the Franconian town of Coburg — and named Felix after Mendelssohn — the young lad quickly demonstrated an exceptional aptitude for music. First compositions swiftly appeared, and with the consent of his family, Felix entered the Leipzig Conservatory in 1852 and devoted the next three years to the study of music. He studied theory and harmony with Benjamin Papperitz and Friedrich Richter, piano with Louis Plaidy and Ignaz Moscheles, composition with Julius Rietz, and music history with Franz Brendel. By the end of his first year he had fashioned a libretto for his first attempt at opera, composed a string quartet, a number of piano pieces and songs, and also a choral psalm setting. However, none of these early pieces have survived. Two years later he composed his first symphony (Jugendsinfonie) a Comedy Overture, and two overtures that would eventually become the symphonic poems Julius Caesar and Frithjof. However, Draeseke became dissatisfied with the conservative brand of historicism practiced at the Leipzig Conservatory — established by Mendelssohn and eagerly followed by Brahms — and found his musical calling in the music of Franz Liszt and Richard Wagner. He discontinued his studies at Leipzig and began to write articles for the Neue Zeitschrift für Music (New Journal of Music), founded by Robert Schumann but since 1844 firmly in the hands of Franz Brendel, an outspoken proponent of the "New German School" headed by Wagner and Liszt. Draeseke became personally acquainted with Liszt and his entourage in Weimar, and was subsequently introduced to Richard Wagner as well. Following public performances of a variety of works, including the Germania Cantata, Draeseke was described as "an especially dangerous beast among the members of the New German School." Hans von Bülow remarked, "he is a tough nut to crack, and despite the quality of his works, he will never be popular among the ordinary." In 1862, Draeseke departed for Switzerland and accepted a teaching position in Lausanne. He would stay in Switzerland for nearly fifteen years, earning a living as a piano teacher. With a few notable exceptions, his own music never attracted the attention that his early notoriety might have suggested.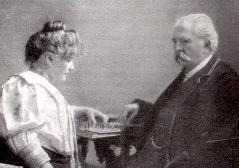 One of these exceptions is the Piano Sonata in C-sharp minor, Sonata quasi Fantasia, Op. 6, which the composer revised for nearly five years. Franz Liszt called it one of the "most important piano sonatas after Beethoven." Draeseke returned to Germany in 1876 and settled in Dresden. He oversaw the premier of his Symphony No. 2, a performance of his Concerto for Violin and Orchestra, WoO 15, and completed his first staged opera Gudrun. An official appointment from the Dresden Conservatory in 1884 finally provided financial stability and he quickly married his former student Frida Neuhaus. However, he also finished his Concerto for Piano and Orchestra, Op. 36, his Second String Quartet, a Symphony No. 3, Op. 40, "Symphonia Tragica," and the Clarinet Sonata Op. 38. During the 1890's, Draeseke composed a series of dramatic stage works and large-scale sacred music, including the highly regarded Mysterium: Christus. Shortly after completing his ambivalently titled "Symphonia Comica" in 1912, Draeseke suffered a stroke and died on 26 February 1913. Throughout his life, Draeseke's music was held in high regard and even Johannes Brahms once remarked that the "orchestral works of Anton Bruckner and Felix Draeseke represent the only serious challenges to his own symphonies." The reason his music fell into obscurity had nothing to do with the quality of his artistic expression, but merely by the fact that he was promoted during the Third Reich. Any music promoted by the Nazi party — with the notable exception of Richard Wagner — was fated to be shunned and vilified in the second half of the 20th century. It was the kind of promotion Draeseke could surely have done without! A number of private societies and recordings have recently elicited renewed interest in Draeseke's music, and we can only hope to see his name with some frequency on upcoming programs.

Felix Draeseke "Piano Concerto op 36" (1. Movement)