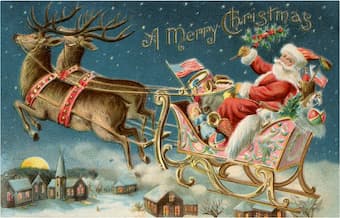 Gone are the days when the family would gather round the piano to sing carols or enjoy Christmas music. Now, such family time is more likely to involve watching a popular Christmas film together or a favourite TV show Christmas special.
There is some lovely piano music on the theme of Christmas and the festive season, including transcriptions of carols and popular songs, and ballet music, as well as music to celebrate the religious festival and holiday season.
Leroy Anderson (arranged by Andrew Gentile): Sleigh Ride
Leroy Anderson's popular light orchestral piece is given a sparkling, virtuosic transcription by American pianist Andrew Gentile and an equally brilliant rendition by Jeffrey Biegel (the sheet music is available to download from Andrew Gentile's website).
Leroy Anderson: Sleigh Ride (arr. A. Gentile for piano) (Jeffrey Biegel, piano)

George Crumb: A Little Suite for Christmas
Described as an 'aural tableau' inspired by Giotto's frescoes in the Arena Chapel at Padua, Italy, A Little Suite for Christmas employs extended piano techniques, including plucking, sliding and strumming the piano's strings, and frequent use of the pedals to create unusual and exotic timbres and sound effects.
George Crumb: A Little Suite for Christmas, AD 1979 (Philip Mead, piano)

Olivier Messiaen: 'Noël' (Christmas) from Vingt Regards sur l'Enfant Jésus
"The Christmas bells say with us the sweet names of Jesus, Mary, Joseph …" (Olivier Messiaen). Joyous, clanging bells contrast with a more contemplative and ethereal section in this movement celebrating the birth of Christ.
Olivier Messiaen: Vingt regards sur l'enfant-Jésus – XIII. Noël (Martin Helmchen, piano)

Traditional (Arranged by Percy Grainger): The Sussex Mummers Christmas Carol
Pianist and composer Percy Grainger was an inveterate arranger of other people's music and also had a fascination with English folk songs. Here the simple but attractive melody is enhanced by Grainger's typically rich harmonies and virtuosic flourishes which add an extra layer of interest and turn this simple carol into a concert piece.
Percy Grainger: The Sussex Mummers' Christmas Carol (version for piano) (Tamara Anna Cislowska, piano)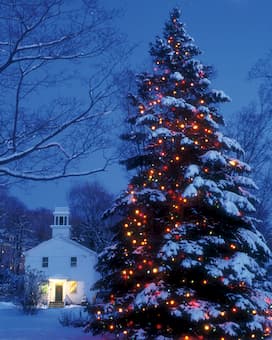 Franz Liszt: Weihnachtsbaum (Christmas Tree)
This suite of 12 piano miniatures, dedicated to the composer's first grandchild, Daniela von Bülow (daughter of Cosima and Hans von Bülow), presents melodies from traditional carols, including In Dulci Jubilo and Oh Come All Ye Faithful, portrays a child's view of Christmas (lighting the candles on the tree) and more mature reflections on the festival.
Franz Liszt: Weihnachtsbaum, S186/R71 (Eteri Andjaparidze, piano)

J.S. Bach (Transcribed by Myra Hess): Jesu Joy of Man's Desiring
British pianist Myra Hess's transcription of Bach's joyful chorale has long been associated with Christmas. She arranged the work for piano solo and piano duet and it remains perhaps the most popular transcription of any of Bach's music.
J.S. Bach: Cantata No. 147, Herz und Mund und Tat und Leben: Jesu, Joy of Man's Desiring (tr. Myra Hess) (Eteri Andjaparidze, piano)

For more of the best in classical music, sign up to our E-Newsletter