The Chinese Zodiac uses a 12-year cycle and assigns an animal to each year.
In 2020, the 12-year cycle starts again with the Year of the Rat. In addition, each animal is assigned one of the five elements (Wood, Fire, Earth, Metal, Water) each year creating a 60-year cycle. 2020 is the year of the Metal Rat.
The Rat is part of the First Trine (Rat, Dragon, Monkey) and 'these three signs are said to be intense and powerful individuals capable of great good, who make great leaders but are rather unpredictable.' The Metal Rat is said to be 'self-confident, hardworking, helpful, and a good problem solver.' Metal is the sign of decline: autumn, old age, dry weather, and the color white.
Famous people who were born in the Year of the Rat include William Shakespeare, Prince Charles, Prince Harry, and Scarlett Johansson.
Taiwanese composer Chiayu (b.1975) took inspiration from the Chinese Zodiac for her 2008 composition Twelve Signs. She uses the characteristics of the 12 animals to give definition to each movement through tempo, tonality, and melody. The first movement, Rat, is part of an arching program based on the trines. Each of the four trines include 3 animals, equally spaced among the 12.
| | | | | |
| --- | --- | --- | --- | --- |
| 1. Rat | 1st Trine | | | |
| 2. Ox | | 2nd Trine | | |
| 3. Tiger | | | 3rd Trine | |
| 4. Rabbit | | | | 4th Trine |
| 5. Dragon | 1st Trine | | | |
| 6. Snake | | 2nd Trine | | |
| 7. Horse | | | 3rd Trine | |
| 8. Goat/Sheep | | | | 4th Trine |
| 9. Monkey | 1st Trine | | | |
| 10. Rooster | | 2nd Trine | | |
| 11. Dog | | | 3rd Trine | |
| 12. Pig | | | | 4th Trine |
Her first-trine compositions explore the characteristics of the three animals: extroverted, dynamic and passionate through the musical elements of fast tempos, energy and power. To capture the particular qualities of the Rat, the Rat music is filled with fast and unpredictable rhythms to reflect its scampering and furtive nature with a periodic squeak for emphasis.
The animals of the 2nd trine give us music to express all that is philosophical, patient and meditative. The 3rd trine animals are rash and impulsive, and the 4th trine animals are intuitive, calm, and sensible. Because the trines are separated, each movement has a contrasting quality and the overall architecture is not unlike that of a Bach partita, but in a vastly modern form.
Taiwanese-born Chiayu (Chaiyu Hsu) has her degrees from the Curtis Institute, Yale School of Music, and a Ph.D. from Duke University. She is currently on the faculty of the University of Wisconsin at Eau Claire. Her music takes inspiration from poems, myths and images, particularly in the composer of Chinese elements and western techniques. Violist Chen Che-Hung is a member of the Philadelphia Orchestra and on the faculty of Temple University's Boyer College for Music and Dance.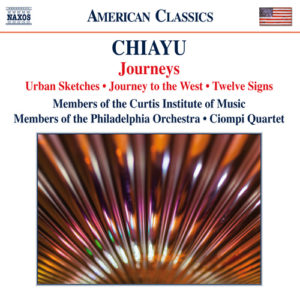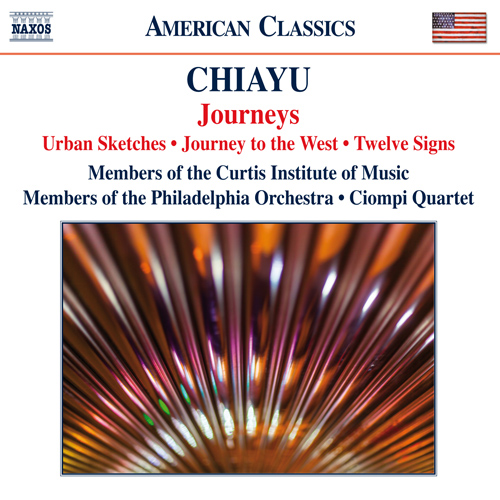 Chiayu: 12 Signs – No. 1. Rat

Performed by
Chen Che-Hung

Official Website