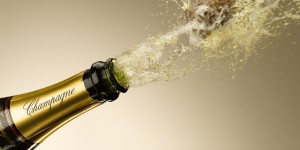 People across the globe celebrate the arrival of the New Year with a variety of delectable customs. In Spain, tradition dictates the eating of 12 grapes—washed down with a glass of Cava—with each stroke of the clock at midnight. In Scotland, the first person to step across your doorstep is supposed to bring a coin, salt, bread, coal, and some whiskey.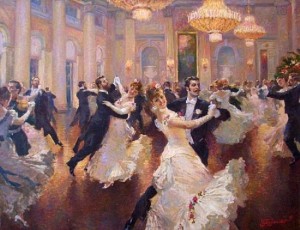 "Toso" is a deliciously spiced sake imbibed in Japan to cleanse our body of all bad vibes from the previous years, and the trick to getting your New Year's wishes granted in Russia is to write them down on a piece of paper, burn that paper and put the ashes into your Champagne. Fascinating traditions indeed, and as you might have spotted, some sort of alcoholic refreshment tends to be part of celebrating the arrival of the New Year. True to life, classical music and opera have suffered no shortage of boozy characters and encounters. So let's get started with the so-called "Champagne Aria" sung by Don Giovanni in the opera of the same name set to music by Wolfie Mozart.

Wolfgang Amadeus Mozart: "Finch'han dal vino," Don Giovanni
Don Giovanni's life has just become rather complicated, but true to his calling he likes to drink and he likes to get some fun. Traditionally, Don Giovanni swigs champagne before singing and throws away the glass at the end of his aria, but this custom has apparently fallen afoul of the intoxicating narcissism provided by Selfie photography. Regardless, the Don stoutly declares that he will devote the rest of the day to pleasure and will host a grand party. We also find relationship trouble at the core of Oscar Straus' operetta
All about Love
. First staged immediately after the outbreak of the First World War, the Countess Stella is supposed to marry Baron Hans, but they have never met. Baron Hans had come to terms with this arranged marriage, but wants to enjoy a real love adventure before getting in front of the altar. So he exchanges roles with his coachman Vincent—who incidentally loves a girl named Steffie—while at the same time the Countess is disguised as a flower girl and accompanied by her friend Baron Mucki. It get's all pretty complicated, but with the help of some champagne, the quest to find true love miraculously results in the intended pairings.
Oskar Straus: "Ein Schwipserl möcht ich haben" (I'd like a drink or two) Rund um die Liebe (All about Love)
When it comes to songs sung in the state of being drunk, the booze-fuelled wedding of Jacques Offenbach's
La Périchole
is a delight for singers and the audiences alike. First performed in Paris in 1868, the story takes us to the main square in Lima, Peru. Everybody is celebrating the Viceroy's birthday, when a pair of impoverished and hungry singers, La Périchole (soprano) and Piquillo (tenor), sings a lively song. The disguised Viceroy takes a fancy to La Périchole and offers her a position in his palace. She reluctantly accepts, and writes a farewell love letter to Piquillo, who immediately considers suicide. For the sake of a hot meal, Piquillo takes up an offer to marry the latest "favorite" of the Viceroy, not knowing that she is La Périchole. When they appear for the marriage, La Périchole is thoroughly tipsy and Piquillo too drunk to realize the identity of his bride. Alcohol induced hiccups in the music provide the humorous background to the heroine's realization that she inadvertently is marrying the man she loves!
Jacques Offenbach: "Ah! Quel diner," La Périchole
When it comes to writing bubbling music, nobody comes close to Johann Strauss II. The undisputed King of the Viennese Waltz, Strauss Jr. was destined to become a bank clerk but secretly studied composition. He established his own orchestra in 1844, and upon the death of his rival band-leading father, toured throughout Austria, Poland, and Germany. In 1855, Strauss Jr. signed a contract to direct summer concerts in St. Petersburg for 10 years. And his tipsy "Champagne Polka," which famously includes the popping of champagne corks, originated during the 1858 summer concert season in Russia. Once he arrived back home in Vienna, Strauss Jr. dedicated the work to the Austrian Minister of Finance, Baron Carl Ludwig von Bruck. Strauss Jr. must have taken great delight in quoting the popular tavern song "I don't care whether I have money or not" in the Trio section. In many parts of the world, New Year's celebrations aren't complete without a glass of bubbly. In that spirit, Happy 2018!
Johann Strauss II: Polka Champagne, Op. 211