Pyotr Il'ych Tchaikovsky (1840-1893) wrote his last symphony the same year he died and the work tantalizes the listener: did he write this to a program idea? Why does he seem to refer to Beethoven's Pathétique Sonata in its opening bars?
In our ever-present desire to see the future divined by those in the past, people have read too much into Tchaikovsky's Symphony No. 6. It's not a prediction of his imminent death, it's a continuation of the pattern he had for his music: one piece that showed elements 'not of this world' followed by a piece 'of this world.' The piece before this was The Nutcracker, definitely not set in this world. And, to get down to chronological time, the initial concept of the Sixth Symphony was set in 1892 and its content fixed 7 months before its premiere. The composer's death 10 days later is mere happenstance.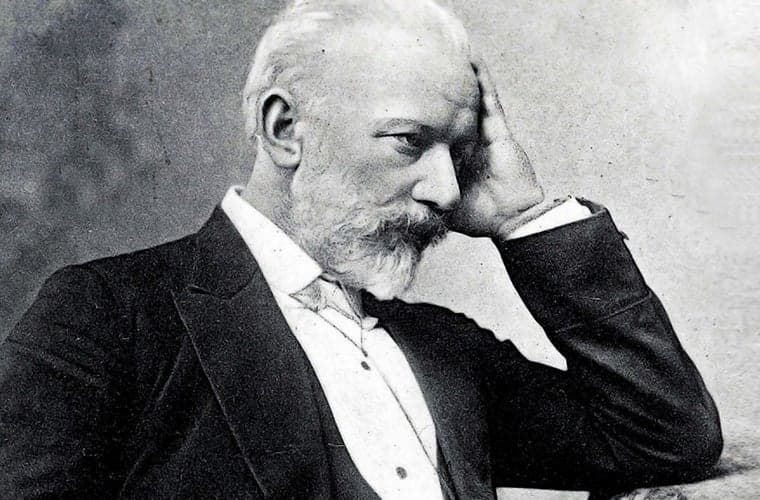 Tchaikovsky's own name for the piece was 'The Passionate Symphony', which, translated into French, gives us 'Pathétique' and so to the false analogy with Beethoven's sonata.
Through the first movement, in sonata form, Tchaikovsky plays with speed, mood, and key. The main key is B minor, with the first theme presented slowly in the bassoons and then at Allegro in the violas. The second theme in D major starts with a set of descending runs. The exposition ends with a clarinet at ppppp (pianissississimo). The development section signals its arrival with an orchestral outburst in C minor and the themes of the exposition are chopped and sequenced. Then the recapitulation arrives at fortissimo. The hesitant opening of the exposition is now given over to a full-blown and confident statement of the theme. The movement closes with slow descending notes (could that be a reference to a lament? (NO!)), and a pianissimo ending.
Pyotr Ilyich Tchaikovsky: Symphony No 6, Op. 74 "Pathétique" – I. Adagio – Allegro non troppo

This recording was made in 1956 with the Trieste Philharmonic Orchestra under Heinrich Hollreiser (1913-2006). Born in Munich, Hollreiser started his career conducting opera for Wiesbaden, Darmstadt, Mannheim, and Duisburg before being appointed principal conductor of the Bavarian State Opera (1942-1945) and, at the same time, music director at the Düsseldorf Opera. After 1951, he was principal conductor of the Vienna State Opera.


Performed by

Heinrich Hollreiser
Orchestre Philharmonique de Trieste

Recorded in 1956

Official Website
For more of the best in classical music, sign up for our E-Newsletter