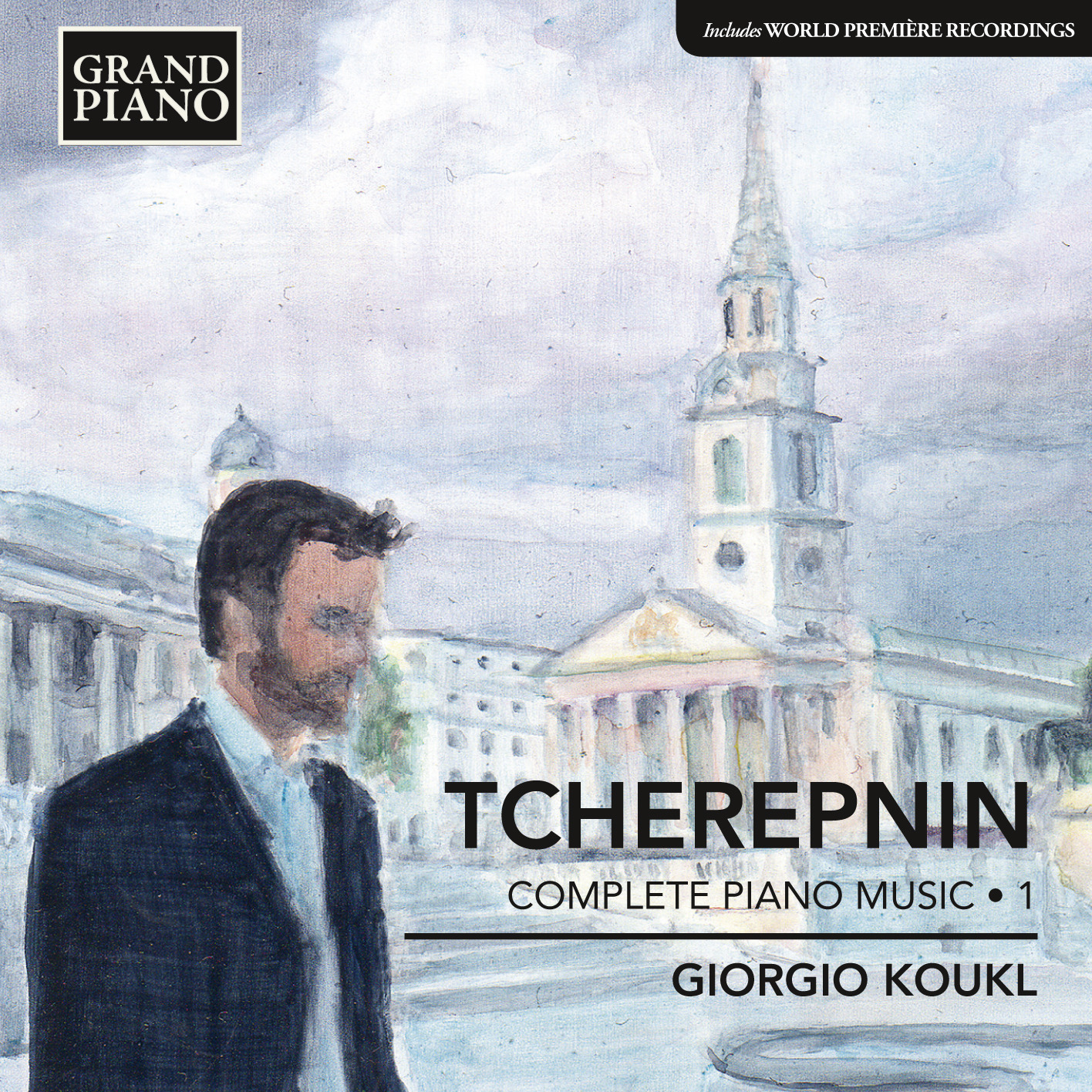 10 Bagatelles, Op. 5
Dolce
Giorgio Koukl, piano
From Tcherepnin – Complete Piano Music 1 (2012)
Released by Naxos
Tcherepnin: 10 Bagatelles, Op. 5 – Dolce

This programme demonstrates Russian-born Alexander Tcherepnin's mastery of the miniature and the monumental, speaking to the heart from a basis in the Romantic tradition. From the cleverly written and spontaneously fresh works of his youth to the remarkable Sonata No 2 from 1961, each piece is a gold mine of astoundingly inventive and distinctively individual craftsmanship.
More about Tcherepnin (1899-1977)
Russian-born composer, pianist and conductor Alexander Tcherepnin (1899-1977) was raised in an artistic family. Through the Tcherepnin's close relations with the Benois and Diaghilev families, their St Petersburg home was a gathering place for musicians, artists, and the Russian creative intelligentsia. Alexander's father, Nikolay, was himself a respected conductor, pianist and composer who studied under Nikolay Rimsky- Korsakov. Alexander began playing piano and composing at an early age. By his late teens he had composed several hundred pieces, thirteen piano sonatas among them, before the family fled to Tbilisi, Georgia, to escape famine, cholera, and the political turmoil of the Russian Revolution. They abandoned Tiblisi in 1921 when Georgia became occupied and annexed by the Soviet Union, and settled in Paris. There Alexander completed his formal studies with Paul Vidal and Isidor Philipp at the Paris Conservatory, and launched his international career.
Tcherepnin traveled extensively to the United States, Japan, and China. It was in China that he met his wife, pianist Lee Hsien Ming. They had three sons, Peter, Serge and Ivan, and remained in France through World War II, moving to the United States in 1948. Tcherepnin spent most of the rest of his life traveling between the U.S. and Europe. He died in Paris in 1977.
Credit: Naxos