With our kids at home, many of us are at a loss as to how to continue their music education while also finding time to practice or get other work done ourselves! There are certain prerequisites before beginning music lessons.
Practicing with kids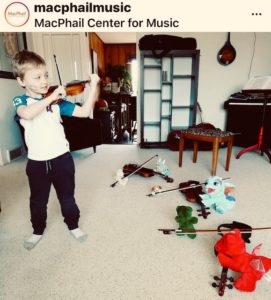 Homeschool Basic Course Catalog:
1) How to Shut the Backdoor #101
2) What's Considered a Norman Human Volume. (Lab.)
Registrants must be concurrently enrolled in, or have previously completed course.
3) How to Ask for Something Without Whining.
4) When the Teacher Talks You Stop.
5) The Two Class Series: Putting Your Instrument Away Before Moving on to the Next Thing.
Putting Your Instrument Away Without Having to Be Asked.
An agreement ahead of time is important. Practicing is to be done every day with one day off, at the time of the student's choosing, for a certain length of time, in a suitable workspace with a plan that includes warm up, some technical exercises or an étude, and a scale. Routine and structure are essential and consistency is always more important than length of time. Every musician should take a ten-minute break per hour of playing. One hour is plenty for most young students.
At first, it may go like this:
Homeschooling Day 1—You wonder how you can get this kid transferred out of your class.
Homeschooling Day 2—Your wife stops by your home office to tell you she's expelled your son.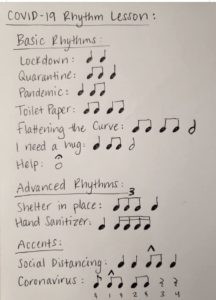 And you may feel like resorting to this!
Yes, teaching is difficult. You'll soon realize, a) teachers need to be paid more than CEOs, athletes, and Hollywood stars combined and b) it's never too early to have a drink!
Kidding aside, don't fret! There are many resources available for parents and music students and they are fun! Once again, the cellists come to the rescue. This video of a cellist playing her cello with puppets is priceless and will keep your little ones entertained! As will this cute video of the opening to Richard Strauss Zarathustra, featuring the timpani. One can even involve all of your child's stuffed animals in a "group" lesson!
Classics for Kids is a terrific site consisting of activities, resources, archived programs, games, (like match the rhythm, learn musical terms, and learn the instruments of the orchestra with musical excerpts so kids can hear them) learning about composers, interactive lessons, lesson plans for teachers, and electronic composition, all for free.
Several orchestras have an online presence for young people with both concerts, and activities. The New York Philharmonic and San Francisco Symphony have great sites but these and some others require Adobe flash to play them.
The Dallas Symphony site includes a drop-down menu where you can find coloring books, discover how to make several instruments, learn some practice tips, and take a virtual tour. In addition, there are a wide array of concerts to listen to. Below is an excellent introduction to the Dallas Symphony Cinco de Mayo program. Choose from a long list of composer you can read about, and hear their music ahead of time. The resources for teachers and lesson plans are especially helpful.
Sphinx Kids is an extension of the wonderful Sphinx Virtuosi/Sphinx music organization—"dedicated to transforming lives through the power of diversity in the arts". Their young people's programs reach out to underserved schools and communities, and bring classical music to them. Sphinx features minority performers, minority composers, instruments from other countries, and much more. The site requires macromedia flash player.
These YouTubes, which introduce the instruments of the orchestra, are great. When practicing is completed, there are enjoyable crafts to do with your children including learning how to make your own instruments such as maracas, the rain stick, tambourine, drum, and kazoo. And you can teach rhythms using commonly heard words.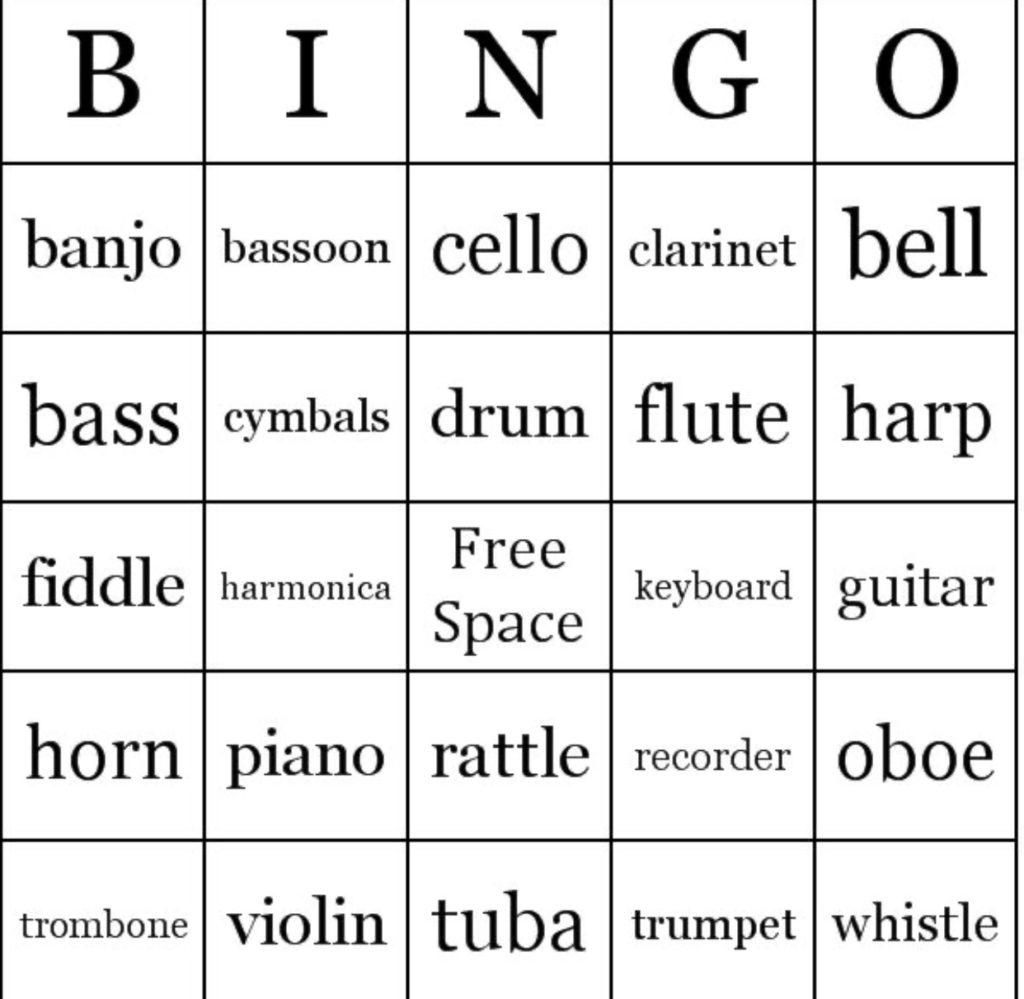 It's very important that young musicians hear good music. Take the time to listen to these and the many offerings currently online.
The Arkansas Symphony, like many orchestras, has cancelled their live performances. Musicians are at home like you. These musicians decided to start a series called "Bedtime with Bach" to bring some calm to you and your children. For a recent installment, principal cellist of the Arkansas Symphony, David Gerstein, uses an app on his phone to film himself playing all four parts of Romance by Georg Goltermann for cello quartet. (Photo courtesy of Arkansas Symphony Orchestra on Facebook and KATV.com)
Concertmasters Andrew Wan of the Montreal Symphony, (OSM) and Jonathan Crow of the Toronto Symphony (TSO) have recorded the second movement of Sonata No. 5 in E minor by Jean-Marie Leclair.
Compare that performance to the same piece with two violists—Matthew J Young, of the San Francisco Symphony plays with a former student, now principal viola of the Dallas Symphony, Meridith Kufchak, playing beautifully together while 1700 miles apart!
Your child should hear other children play too. Have some fun with this violin duo, performed by Sicilian twins playing Coldplay.
Two of the most famous classical works have been virtually recorded by orchestra members. Have a listen to the Overture to the Marriage of Figaro by Mozart, and Ravel's famous Bolero. It's sure to capture the hearts of your entire family.
And just in case you're wondering what to do with those empty toilet paper rolls, artist Jay Lee, who specializes in watercolors, shows us how to get our creative juices flowing! Never thought you could paint? You'll think otherwise after you watch this video! Most of all, instill a love of making music and creativity. It will last a lifetime!