It isn't often that an extended poem gets taken on a modern spin, but Clement Clarke Moore's 1823 poem, "'Twas the Night Before Christmas," beloved of children of all ages, has been set by composer William Goldstein against an orchestral and choral background.
The poem was written by Clement Clarke Moore, then a professor at the General Theological Seminary of New York. His poem, entitled A Visit from St. Nicholas, first appeared anonymously in a newspaper in upper New York state. It had been sent to the Troy Sentinel by a friend of Moore's and appeared on 23 December 1823. Moore put his name to the poem in 1844 when he put it in a poetry anthology of his works. He had written the poem for his children and they encouraged him to publish it, and to not think so much of his academic reputation as a professor of ancient languages!
St. Nicholas, long associated with Christmas, made his name for generosity by saving three sisters from prostitution at the hands of their once-wealthy father by dropping money through their window on three successive nights, thus providing a dowry for them to be married.
Saint Nicholas became Sinterklaas (in Dutch) and became our familiar Santa Claus. In his poem, Moore never refers to Santa Claus but only Saint Nicholas or St. Nick. Yet it is that same image that inspired illustrator Thomas Nast to create his own 'right jolly old elf', as Moore says.
So, hang your stockings with care, decorate your tree so merry, draw up to the fire and listen to Clement Clarke Moore's poem of the season.
Goldstein: 'Twas the Night Before Christmas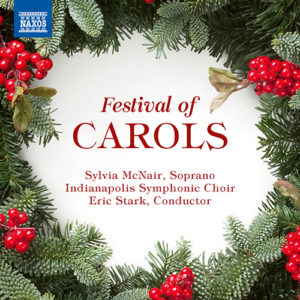 Goldstein: 'Twas the Night Before Christmas

Performed by
Sherry Stark
Indianapolis Symphonic Choir
Indianapolis Chamber Orchestra
Eric Stark

Official Website