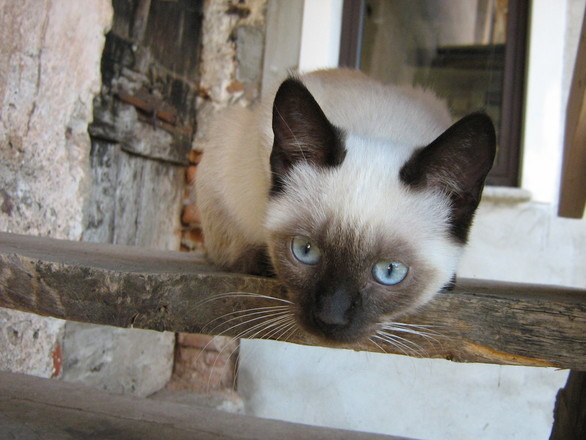 In 1921, Maurice Ravel moved to a tiny villa outside of Paris, close to both culture and countryside. He named his cramped cottage "Belvedere." It was his first house, and his dream house, and the last he ever had.
Inside Belvedere, tiny rooms opened onto a long narrow corridor. The walls were covered with dark patterned paper and lined with mechanical trinkets, black stencils, and Asian prints. The garden was built in a simple Japanese style, in which every plant contributed to the greater aesthetic. The villa itself had a fabulous view of the lush French valley, and Ravel often ate on the terrace to enjoy it. In the music room, he composed great works like Tzigane, the G-major violin sonata, and the opera L'enfant et les sortilèges. Belvedere was a little piece of heaven for a musical introvert.
Maurice Ravel: Tzigane (Gil Shaham, violin; Gerhard Oppitz, piano)


Maurice Ravel was famously aloof – or maybe he was just shy. Scholars today still argue over his love life (was he gay? did he have secret relationships with women? did he frequent bordellos? was he asexual?). Ravel himself once remarked, "The only love affair I have ever had was with music."
The great composer, however, didn't live at Belvedere alone. He had a family of Siamese cats that keep him company!
We don't know how Ravel fell in love with this particular breed, but it's easy to see why he did. Siamese cats were relatively new to Europe in the 1920s, having been introduced there in the late nineteenth century. They are famous for their dreamy blue eyes, their sleek exotic looks, and their chirrups and vocalizations. They're even known to play fetch! They frequently bond to one person, and they love sleeping in that person's lap. Maybe the perpetuum mobile in Ravel's violin sonata was inspired by a percussive purr box!
Maurice Ravel: Violin Sonata in G Major (Sarah Chang, violin; Lars Vogt, piano)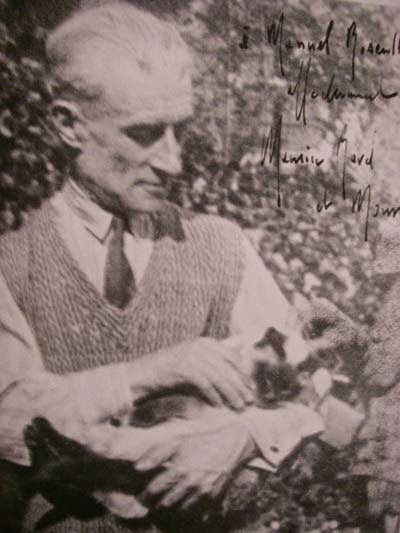 Ravel was a keen observer of his cats. He once mused that their intelligence and devotion reminded him of the Basque temperament. (Although we often think of Ravel as a quintessentially French composer, he was actually born in the Basque town of Cibourne, France, only eleven miles from the Spanish border.) This observation suggests that he thought of his cats almost as his countrymen!
Ravel's feline family had free reign over his writing desk. They even inspired a portion of his opera L'enfant et les sortilèges. Ravel's librettist, the famous one-named French authoress Colette, had written a story of a misbehaving boy who abuses the plants, animals, and inanimate objects around his home…then, in part two of the opera, much to the boy's surprise, they begin to talk! One male cat and one female cat star in the Duo miaulé, or Meowed Duet. Anyone who has lived with cats will hear how Ravel was writing firmly from his own experience! One day, Ravel and his friend violinist Hélène Jourdan-Morhange were singing the Meowed Duet in Belvedere. Their performance was apparently a little too convincing, because the room was soon flooded by a phalanx of concerned Siamese.
Maurice Ravel: L'enfant et les sortileges – Part I: Musical duet of mewings (The Black Cat, The White Cat) (Marc Barrard, baritone; Julie Pasturaud, mezzo-soprano; Lyon National Orchestra; Leonard Slatkin, cond.)

There was great excitement when kittens were born at Belvedere. Ravel was even photographed holding them. Hélène Jourdan-Morhange was named godmother. Ravel once wrote to her, "Your godson is in good shape, but his brother has so gorged himself that he is suffering from gastritis. This doesn't prevent them from playing jungle on the lawn." He ended his letter with a joking cat-like farewell: "I lick the end of your nose."
For more of the best in classical music, sign up to our E-Newsletter