An old Chinese Proverb reads, "Giving your son a skill is better than giving him one thousand pieces of gold." Such was certainly the case with Riccardo Chailly, born on 20 February 1953 into a highly musical family of Romagnol and French descent based in Milan. His father Luciano was a noted composer and arts administrator who served as music director of La Scala. Luciano took his son to his first concert at the age of 6, and Riccardo quickly became obsessed with music.
As he explained in an interview, "I didn't do anything else, and always chose music over regular boyhood activities such as sports." At the age of ten, he heard Zubin Mehta rehearse Mahler, and he instinctively knew that he had to become a conductor. His father became his first teacher of composition and "he gave me the basic knowledge of music in a very severe way, actually, the typical old-fashioned style of learning. Very severe. And that was a great help for me in terms of a very severe base of knowledge!"
Ricardo Chailly Conducts Mendelssohn's Symphony No. 3 (excerpt)
Ricardo Chailly and His Composer Father
Luciano had been a student of Paul Hindemith, and many of his compositions follow the path of a neoclassical aesthetic. Riccardo meanwhile, enjoyed playing drums in a jazz ensemble called "The Nameless." Luciano Chailly was certainly disappointed with his son's lack of interest in music theory and musicology, alongside a general mediocrity with instruments other than the drums. In terms of thinking about life and thinking about music making, father and son continued to move apart. As Riccardo explains, "we had a sort of mental split which sometimes happens between father and son." However, as Riccardo was quick to add, "we never fell out, just battled a bit. But he was proud when he saw that I was succeeding." Riccardo conducted his first public concert in Padua at the age of fourteen, and he felt like his father was trying to protect him. "He hated the idea of any kind of nepotism, and he wanted me to engage with other studies, and also learn languages."
Riccardo Chailly Conducts Strauss' Salome, "Dance of the Seven Veils"
Music Education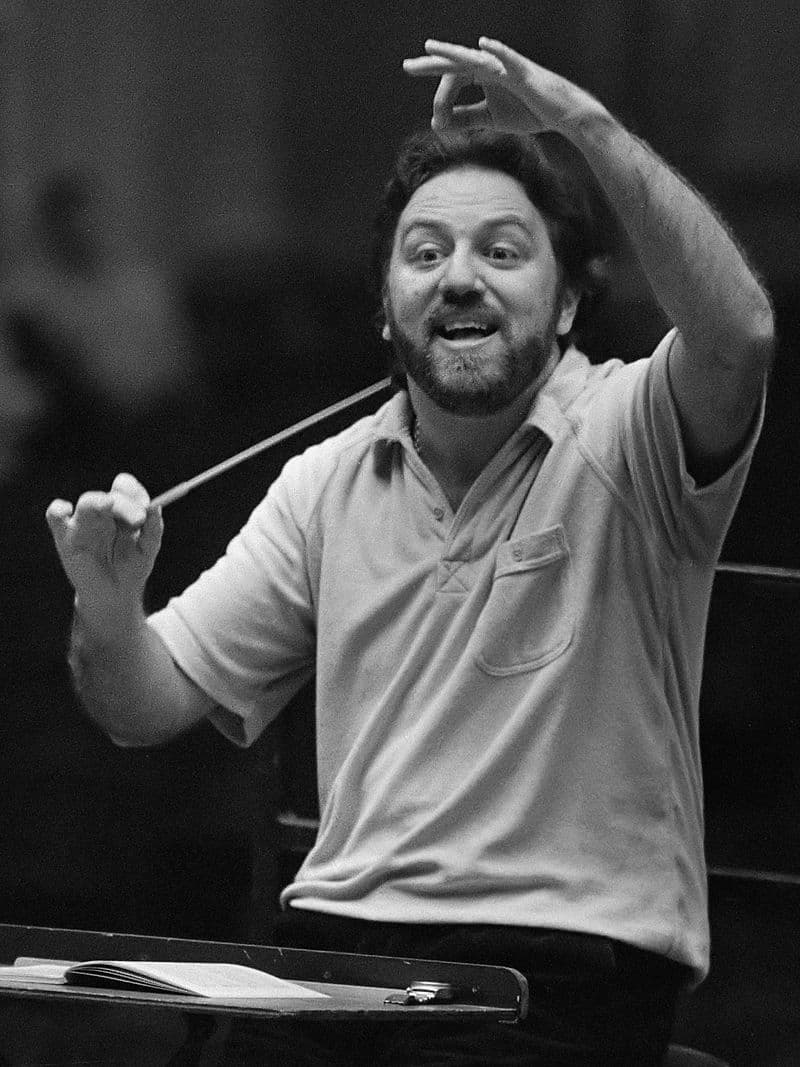 Riccardo went on to study composition at the conservatories in Milan and Perugia, but later took up conducting and studied with both Piero Guarino and Franco Ferrara. At the age of 19, he became assistant to Claudio Abbado at La Scala, and he was dreadfully worried about simply imitating his mentor. However, as he explained, "I went back to basics and reconstructed my technique to suit my own style. In the right hand, for most people, you hold the baton. That hand keeps complete control of rhythm and tempo. The left hand is for colour, flexibility, and expression. But conducting is, above all, a gift of nature, your body's constitution, how you feel the movement of the music. That's what counts. It's almost mystical, alchemical, what happens between you and your players and the music. You can't talk in a concert, after all, except with gesture." At age 25 he became the youngest person to conduct at La Scala, and over the next several years, he built his resume with a series of international performances and appointments.
Riccardo Chailly Conducts Bruckner's Symphony No. 6 (excerpts)
Discography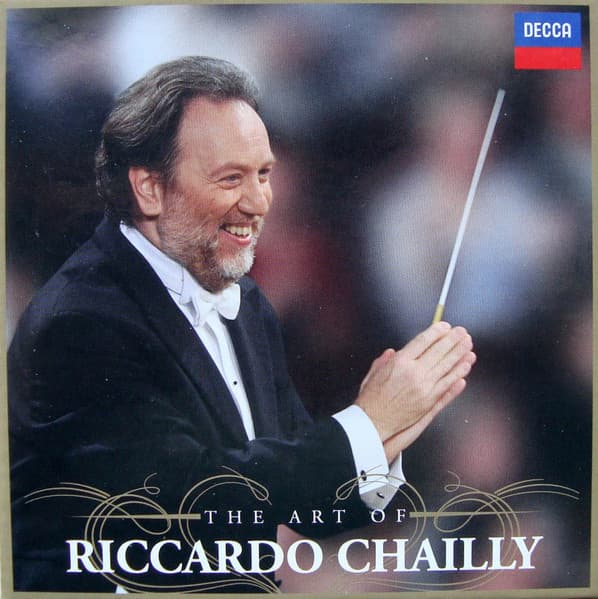 As we can gather from his extensive recording catalogue, Chailly considers himself devoted to late Romantic and modern music. And that includes "the extreme avant-garde." He has worked hard to educate his audience in appreciating the modern works that he favored. Initially, however, he had to convince the musicians themselves that the new direction was artistically valid. "You always have to qualify your artistic reasons, your intellectual orientation," he explains. "That does not mean that they are not ready to accept it. On the contrary, musicians are generally very open-minded." For Chailly, it is very important to "bring to performances new languages, new identities of compositions and composers. Music is an indefinite art, and many, many ways have to be discovered to compose." Chailly promises to devote as much time as possible to discover new composers and to further engage with Dallapiccola, Schnittke, Escher, and Luciano Berio. Visually energetic, Chailly has at times been criticized for waywardness; but at their best, his performances are distinguished by their dynamism and originality of detail.
For more of the best in classical music, sign up to our E-Newsletter
Rudolf Escher: Concerto for String Orchestra (Concertgebouw Orchestra; Riccardo Chailly, cond.)