Popular music is full of "one-hit wonders," with a singer or group experiencing real mainstream success with a single hit song. The same might be said of classical music, as we only need to think of Pachelbel and his famous canon. When it comes to Luigi Boccherini (1743-1805), everybody seems to know his famous earworm, the "Minuet" from his Quintet Op. 11, No. 5.
What is probably less well known is the fact that Boccherini composed well over one hundred quintets for the exciting combination of a string quartet plus a second cello. We can add to this quintets with two violas, arrangements of quintets with a guitar replacing one of the cellos, a vast number of string quartets, trios, and music for other ensembles, adding up to literally hundreds of works that are rarely performed. It is hardly accidental that Boccherini wrote countless compositions for the cello, as he was one of the most celebrated virtuosos of the instrument. As a biographer wrote, "he was famous for his dazzling technique, widespread use of thumb position and a singing tone, which he used to great effect in his instrumental writing."
Luigi Boccherini: "Minuet" from Quintet Op. 11, No. 5
The Boccherini Children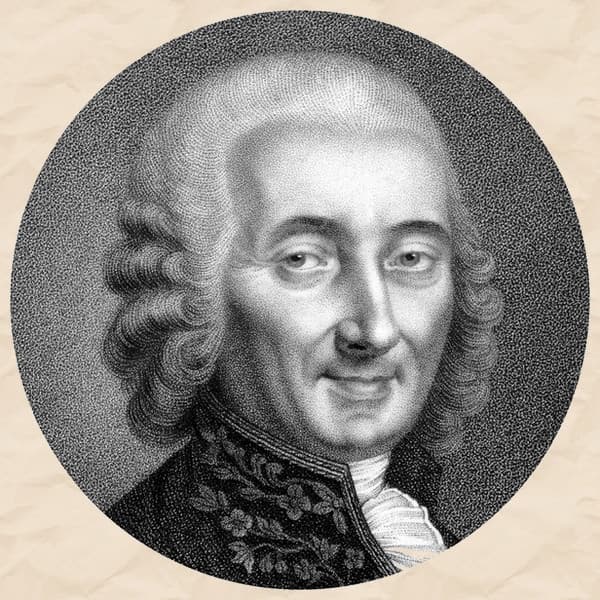 Luigi Boccherini, born on 19 February 1743 in Lucca, Italy, was the third child of the musician Leopoldo Boccherini (1712–66) and his wife Maria Santa, née Prosperi. Leopoldo was a singer, cellist, and the second double bass player in the Cappella Palatina. Growing up in a highly musical household, the Boccherini children developed their considerable artistic talents early. Giovanni Gastone Boccherini was a famed ballet dancer who performed in Venice, Trieste, Vienna, and Rome, and he later turned to dramatic poetry and wrote libretti for Antonio Salieri, Florian Gassmann, and Joseph Haydn. Maria Ester Boccherini became a popular and successful solo dancer while she was still very young, and she made appearances as a prima ballerina in Bologna, Venice, and Florence between 1763 and 1777. Luigi's sister Anna Matilde was a ballet dancer in Vienna and his sister Riccarda, an opera singer, appearing in Florence in 1777. Luigi received his first music lessons from his father, and he subsequently received comprehensive musical training from Domenico Francesco Vannucci, the music director of the local cathedral.
Luigi Boccherini: String Quartet in C minor, Op. 2, No. 1 (Sonare Quartet)

The Beginning of Boccherini's Music Career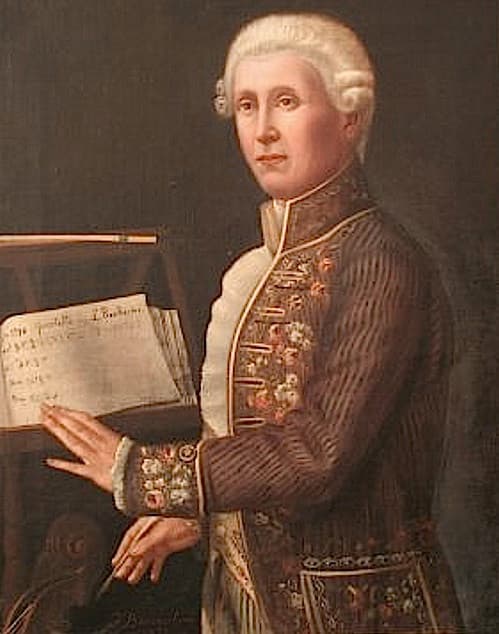 At age thirteen, Luigi was sent to Rome to study with Giovanni Battista Costanzi, nicknamed "Giovannino del Viloncello," and Luigi made his first public appearance in Lucca on 4 August 1756 performing a cello concerto. Records indicate that young Boccherini was quickly regarded as an outstanding musician. Boccherini and his father made a very successful appearance in Vienna, and both were engaged as musicians in the imperial court theatre over the summer season. Both would return to Vienna in the same capacity in 1760–61 and 1763–4. Luigi continued to appear as a soloist performing his own compositions, which critics described as being "of a completely new kind." His first significant compositions date from a period of intense creativity in 1760 and 1761. We find a total of 18 trios, quartets, and duets for strings, and by 1764 his application for a post as cellist in Lucca was finally granted. He did compose a cantata for a local festivity, and he became a member of a string quartet. After the death of his father, Boccherini and his friend the violinist Filippo Manfredi traveled to London and Nice and eventually arrived in Paris.
Luigi Boccherini: Sonata No. 4 in D Major, Op. 5 (Enrico Gatti, violin; Franco Angeleri, fortepiano)

Extending His Genres of Compositions
Boccherini was already well known in Paris, as his first string quartets and trios had already been published in the city. In fact, Paris would remain the primary location of publication for Boccherini's work throughout his lifetime. Once arrived, he composed a set of six sonatas for keyboard with violin accompaniment, "which Boccherini dedicated to the amateur keyboard player Anne Louise Boyvin d'Hardancourt Brillon de Jouy, and which was distributed in numerous copies and editions well into the 19th century." On 8 November 1770, Boccherini entered the service of Don Luis in Aranjuez, Spain. This was a well-paid position, and Boccherini greatly increased his activities as a composer and "extended the range of genres to include quintets and sextets for strings and flute or oboe." The famous string quintet formation with two cellos that Boccherini created appears to have been the result of combining Don Luis' string quartet with an additional part for himself. A colorful anecdote tells of a musical disagreement between Boccherini and the King, resulting in his immediate dismissal. The truth is less sensational. "On Don Luis's morganatic marriage in 1776, he moved his residence first to Velada near Talavera, in 1777 to Cadalso de los Vidrios, and at the end of 1777 to Las Arenas de San Pedro in the Sierra de Gredos, simply taking Boccherini with him."
For more of the best in classical music, sign up to our E-Newsletter
Luigi Boccherini: String Quintet (Compilation)