Times are tough. We all need a laugh and many musicians are among those who are lightening the mood with crazy jokes, and stunts.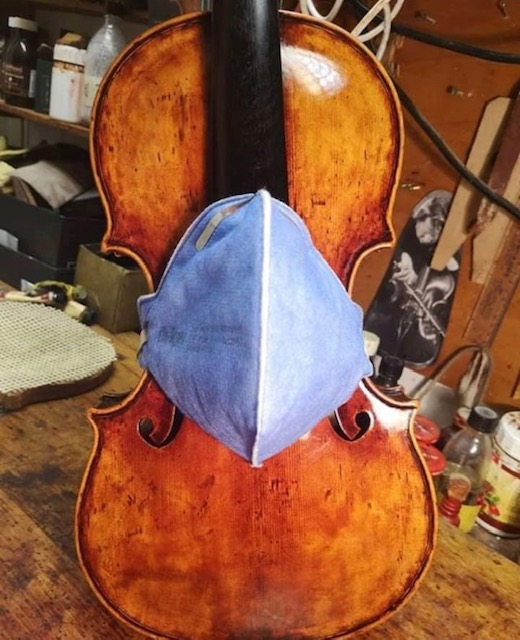 For eons viola players have been the brunt of classical music jokes. Here's one—Why do violists stand for long periods outside people's houses? They can't find the key and they don't know when to come in.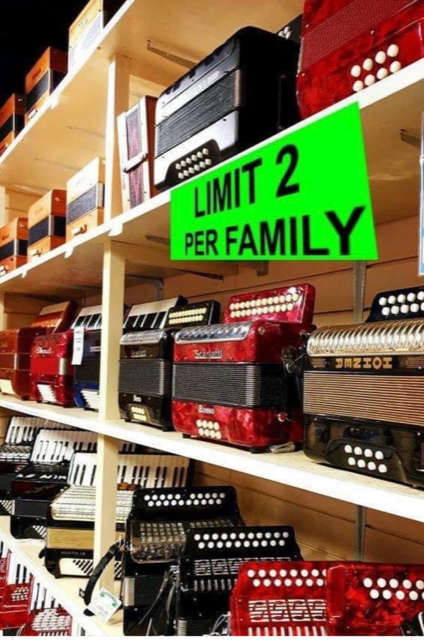 Social distancing has moved people to target other instruments, the bagpipes and the accordion—have you heard there's a rush on them at the store? Fortunately, the music shop was open!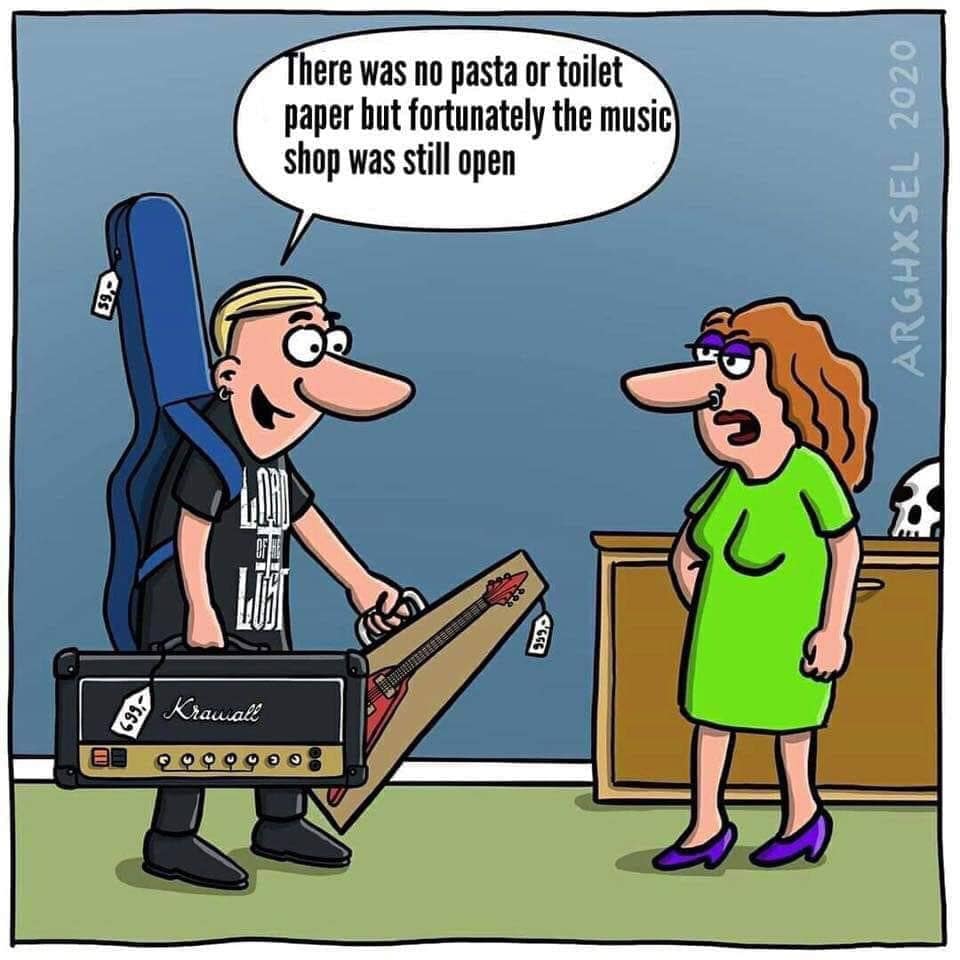 We musicians are certainly familiar with social distancing. In order to excel on our instruments, we have to isolate ourselves in a practice room for many hours, often over a period of years. Composers do as well. Inspired by the times Italian composer Stefano Paparozzi wrote his piano études while on lockdown. Typically, an étude or study focuses on a particular technical challenge to help a musician overcome these specific difficulties. The Four Quarantine Études for piano are ingenuous, neurotic. The first is to be played "very irregular" at a quarter note = 155 (which is not a standard metronome marking.) One movement is entitled "About Keeping Hands Still", another "About This is Enough" and finally "About Dies Irae" from the Requiem Mass, the Latin hymn meaning the day of wrath. Very original and difficult!
Other musicians are trying to help the public remember what to do to avoid infection—one of my favorites, Coronavirus instructions via a medley of Broadway tunes.
Cellists lead with the toilet paper challenge—watch these cellists play with their rolls. In fact, it's catching on and pianists are getting in the act. Here's a talented artist who incorporates harmony, and a bit of juggling too! Cellists have formed a Facebook group called "Covid Classical" to share performances, teaching ideas and humor.
Can you imagine there has been such a run on the product, musicians have taken to the empty aisles to perform dirges at the grocery stores, drawing attention to our collective plight. Amazing Grace and the theme to the movie Titanic came immediately to mind for these musicians.
Toilet paper dirge 1 – Violinists play Titanic for empty aisles
Toilet Paper Dirge 2 bagpipers play Amazing Grace
Conductors are getting into the virtual act like my Finnish friend Atso Almila who was professor at the Sibelius Academy for decades. He gives a quick conducting lesson. And even black humor, thrives— Coronavirus Concerto from maestro Rainer Hersch. It's hilarious.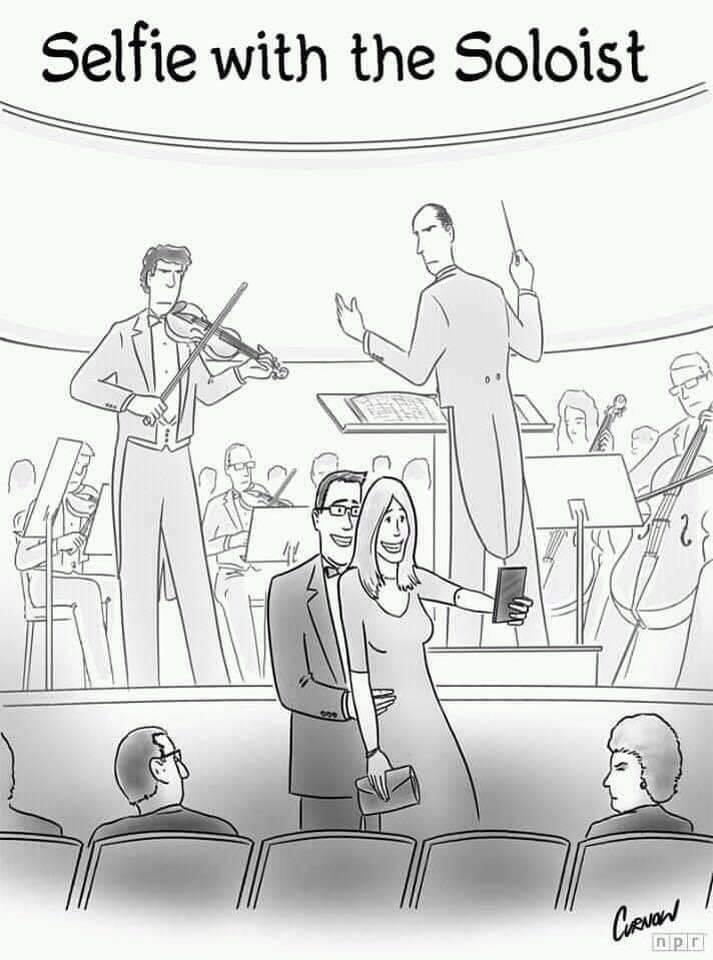 Musicians have sometimes mocked the behaviors of a certain class of audience member—the selfie-taker, those who race to the parking garage (we call that a standing evacuation), the nappers and snorers; the audience member who must be the first person to clap, often interrupting the gorgeous final held note of the piece, or the first to stand and scream Bravo! One concert stands out for me. When the Minnesota Orchestra had patrons sit onstage, behind the orchestra, a couple couldn't restrain themselves from amorous interactions. They started to neck, indifferent to the entire hall observing them!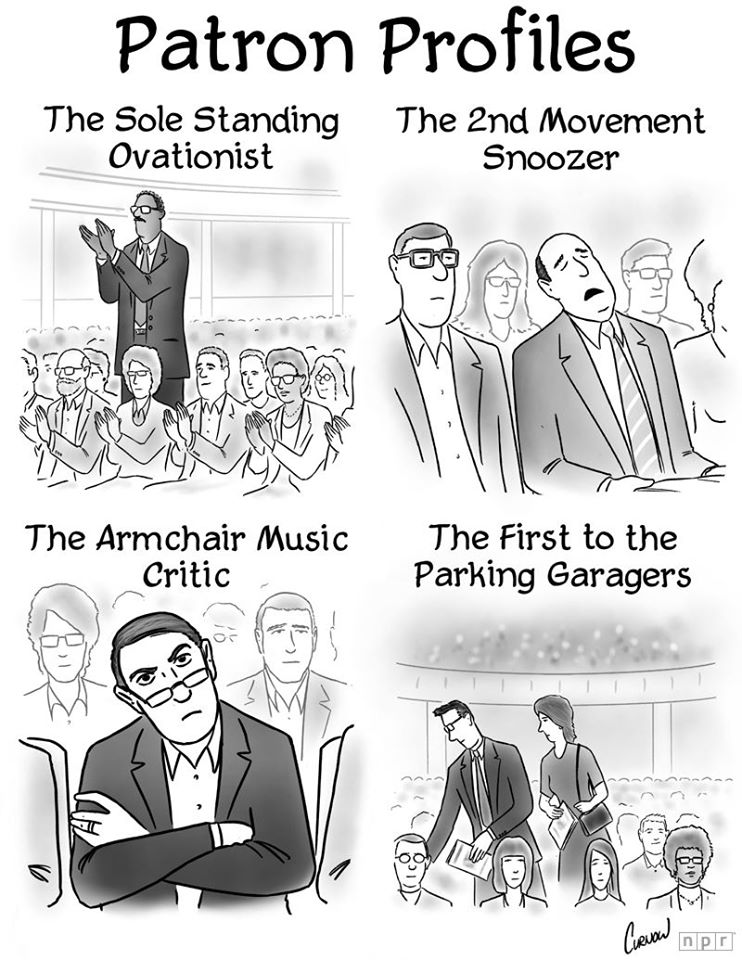 But what we wouldn't give now to play for the public, even the coughers! We miss performing.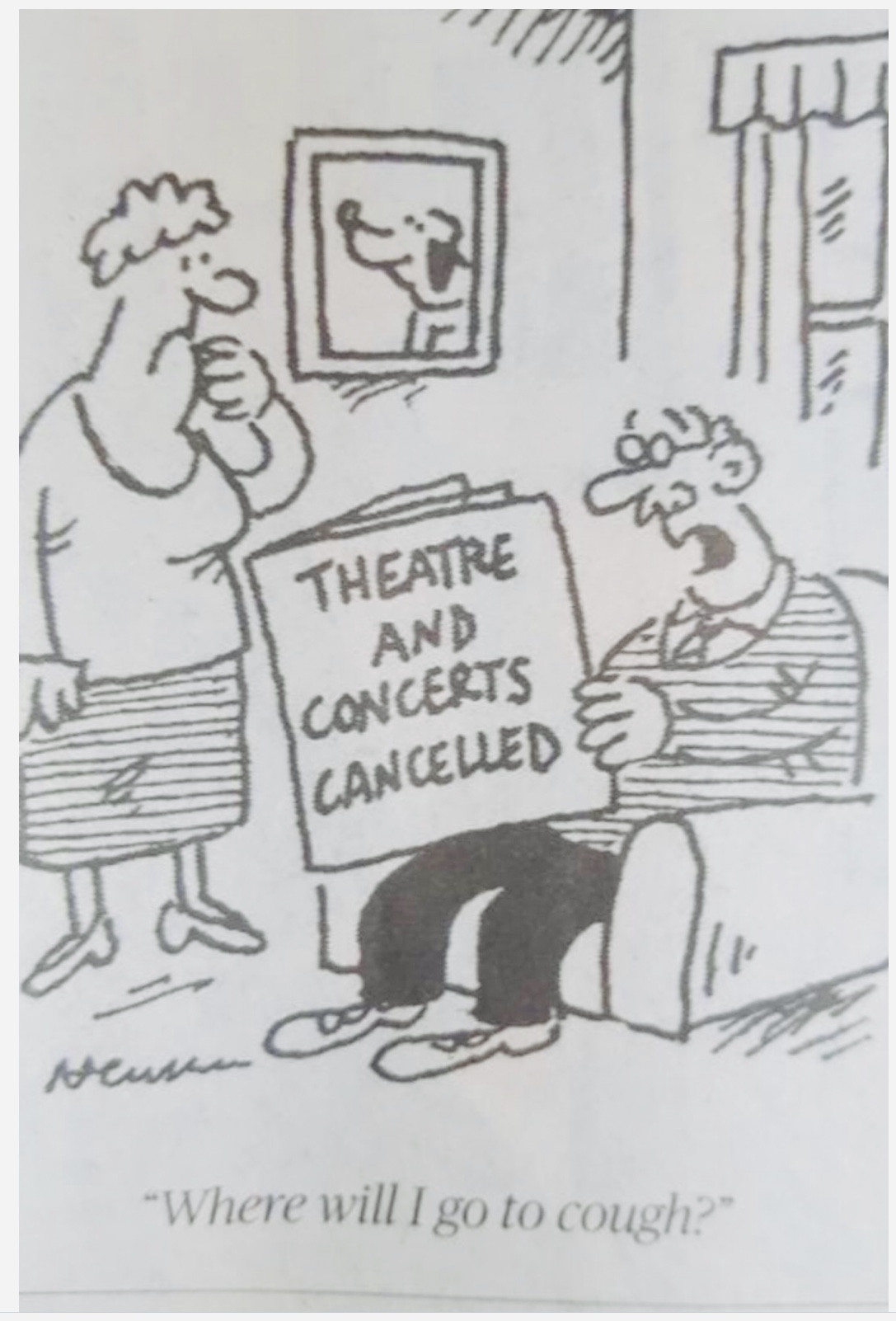 Well before our troubling times, musicians have performed together virtually, reaching audiences globally. Choral master Eric Whitacre created virtual choirs. This awesome performance of 'Lux Aurumque' includes 274 singers from 12 countries and brings humans together. It's what we aspire to.
One of the greatest opera stars Luciano Pavarotti also did just that. With Lionel Ritchie and friends, they sang We are The World, which has had almost four million views.
Several orchestras are going online, as I mentioned in a previous article. Here is a recent concert by the Minnesota Orchestra of Rachmaninoff Piano Concerto in C Minor No. 2, and Shostakovich Symphony No. 7 Op. 60, the Leningrad, which they performed to an empty hall.
While we continue dealing with the ramifications of the spread of the virus, remember music can help.