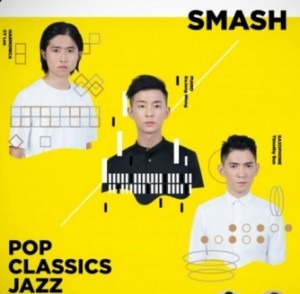 The Hong Kong Music Series is part of a wider series of events marking the twentieth anniversary of the transfer of sovereignty of Hong Kong from the United Kingdom to the People's Republic of China. The Hong Kong Special Administrative Region (HKSAR) is organising a wide range of activities at home and overseas under the theme "Together • Progress • Opportunity" to connect with all Hong Kong people, encourage esprit de corps, consolidate 20 years of experience, and explore new ways of contributing to China and Hong Kong.

This concert, the first of two held at the historic Wilton's Music Hall, the world's oldest surviving Grand Music Hall just a short walk from another historic monument, the Tower of London, was supported by the HK Economic and Trade Office and the HK Arts Development Council, and was a celebration young homegrown talent and demonstrated that HK is a leading arts and cultural hub, both nationally and internationally.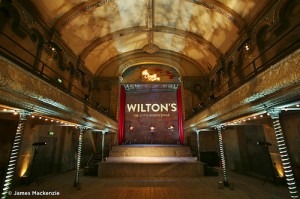 The concert was introduced by young HK pianist and director of Music Lab, Kajeng Wong, who described the progamme as "a three-course menu", and the concert was in effect three concerts in one evening – a solo performance by Kajeng Wong under his stage name 'Fingerman', 'Beloved Clara', the story of Clara and Robert Schumann and Johannes Brahms, and Smash, "an enigmatic smashing together of pop, classical and jazz, a rethinking of musical boundaries from composers Pong Law and Perry Lau."

The name 'Music Lab' suggests something experimental and this was certainly true of the programme, which was an eclectic mix of philosophy, mainstream classical music and jazz-pop-classical fusion. The three components of the concert seemed quite disparate and the only link between them was Kajeng Wong, who performed in all three segments, and who, whether by accident or design, rather stole the show with his versatile virtuosity and personable stage presence.

He began the concert with his 'Fingerman' solo performance, intended to "explore the concept of God in an experimental classical piano recital". I was not clear exactly what was "experimental" about this, which opened with a delicately nuanced and perfectly paced performance of Arvo Part's 'Für Alina'. Kajeng Wong revealed himself to be a sensitive pianist in this work of supreme simplicity and profound meaning. As he played, enigmatic words and phrases were projected onto the back of the stage – "God or no God", "Could we return to the silence before the first note". From Pärt, he moved into the frantic realms of Ligeti's Étude 'The Devil's Staircase', a work of fiendish technical challenges, which Kajeng managed with ease and panache, once again brilliantly paced and thrilling to watch and hear. The final work in this segment was Bach's monumental Passacaglia BWV 582, arranged by Emile Naoumoff (one of Kajeng's teachers). Originally for organ, this arrangement sought to imitate on piano the rich resonance and plangent bass of the organ. It started well, with intent, conviction and a clear sense of the music's architecture and contrapuntal lines, but as the music grew in stature, so Kajeng's sound became far too strident. It was impressive, if only in the pianist's attempt to play at full volume, crashing into the keys as if his life depended on it, but some subtlety of touch would have been welcome here, even in the loudest dynamic range. During the performance, philosophical quotes from Marcus Aurelius' 'Meditations' were projected onto the back of the stage.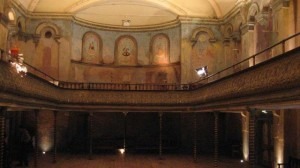 'Beloved Clara' was a retelling of the story of the relationship between Clara and Robert Schumann and Johannes Brahms in short works by all three composers, performed by Bo Ling Lai (piano), Mark Hui (violin), Alison Lau (soprano) and Kajeng Wong. As in the first segment, text was projected onto the back of the stage comprising of quotes from the Schumanns and Brahms and snippets of their biographies. Despite the rather simplistic and clumsily-translated text, this was the highlight of the evening for me, the music performed with great elegance and tenderness. Alison Lau's crystalline voice and her precise articulation of German, Mark Hui's lyrical tone, with sympathetic accompaniment by Bo Ling Lai were really wonderful, the musicians revealing their empathy with this music.

In the second half, Kajeng introduced two other musicians, saxophonist Timothy Sun and harmonic player CY Leo, who between them comprise the trio 'Smash'. This segment opened with 'Beethoven Rhapsody', a lively, witty piece which wove motifs from Beethoven's best known piano sonatas and the fifth symphony with riffs from Queen (Bohemian Rhapsody) and the Beatles. All three players threw themselves into the music with vigour and enthusiasm and we were able to appreciate the talents of Timothy Sun and CY Leo in their solo spots. Sun's full-toned saxophone sound really came to the fore in 'One Summer's Dream', a dreamy soulful ballad. 'Ideology', by CY Leo, receiving its world premiere in this performance, was a vehicle for CY's extraordinary virtuosity (I never knew the harmonica could create so many sounds, vibrant colours and effects!). The concert closed with all three musicians back on the stage for 'Invierno Fantasia', another work which "smashed" classical, rock and jazz and more than a dash of "Cantopop" to create an energetic and thrilling close to a very varied evening of music.