Madam Butterfly

My mother dragged me to the Palais Garnier (Paris Opera House) for a performance of Puccini's "Madam Butterfly" when I was in my early teens. It was supposed to be a treat, and my initiation to Opera.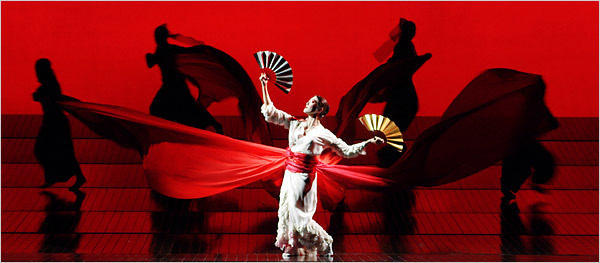 I came out completely exhausted, after sitting through over two hours of unintelligible singing in a language I couldn't comprehend – and subtitles didn't exist in those days. The storyline was pure soap. The heroine, who was about my age, must have had some sort of eating disorder as she looked well over 100 kilograms, which might explain, I thought, why her American husband ran away for a slimmer bride.

Since then, I've developed a more profound appreciation of opera and experienced half a dozen or so productions of Madam Butterfly.

I was in London in June, when the ENO (English National Opera) revived Anthony Minghella's Olivier Award-winning Madam Butterfly as a tribute to the late film director, who first staged the show together with his Hong Kong-born choreographer wife Carolyn Choa in 2005.

The performance was held at the Coliseum, an intimate and classy theatre, not pretentious or too intimidating, and altogether one of my favourite venues in London.

This, I must say, is the best Madam Butterfly I have seen to date. Minghella, of "The English Patient" and "Cold Mountain" fame, clearly brought his cinematic sensibilities to bear in a mesmerizing profusion of visual intensity and dramatic, breathtaking staging.

This is East meets West, kabuki with a dash of Broadway, Yamamoto yoked to Galliano, sukiyaki washed down with Bordeaux, a heady mixture of senses and flavours, so powerful that even after Butterfly expires in an elegant harakiri, I was still sitting there, waiting for and wanting more.


London
A June reunion with two old friends from primary school was a great chance for shopping, eating, gossiping and giggling, a gathering made even more indulgent by staying at
The Langham
, an extremely comfortable hotel conveniently located on Regent Street and close to all the high street brands.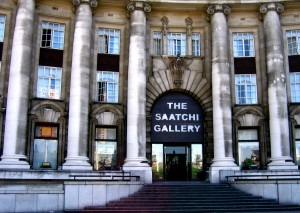 Every time I am in London, I feel so frustrated. The city has so much to offer – exhibitions, concerts, opera, shows, restaurants – that I never have enough time for it all. But I always visit my favourite museums, the Tate Modern, the Saatchi Gallery, and of course the Victoria & Albert Museum, which I adore as I can admire the fabulous jewels without being tempted to buy, for the simple reason that nothing is for sale.

As for all those "in" and "hip" restaurants – huge spaces, large crowds, loud music, terrible echoing acoustics where diners try to compete with each other in order to be heard – well I've served my time in those. No more sore throats and stressed eardrums please. These days, I'd rather seek out small, cosy eateries offering delicious food, and have been lucky enough to find the following ones.

Le Club Gascon, located in the former Lyons Tea House next to Smithfield market, offers a revisited south-western French cuisine, the use of seasonal produce making each visit a discovery of new flavours. The extensive wine list offers a good selection of southern French reds, often unfairly neglected.

UMU, modern Kyoto cuisine in Mayfair, has the best soya milk tofu I've ever tasted. The modern sushis are amazing in their creativity and mixture of ingredients, while the Wagyu beef selection of three just melts in the mouth, leaving a subtle aftertaste. And the extensive sake selection, sourced from all parts of Japan, gives an intense sense of satisfaction once paired with the meal. I visited UMU twice after an opera, at almost 11pm, and although the last order is usually at 10.30pm, the restaurant was most accommodating.

Zafferano in Knightsbridge is a place I go mainly for two things: the burrata cheese, a softer, sexier version of mozzarella and not always on the menu, being seasonal; and the tiramisiu, a very chocolaty, smooth and sensuous creation, real comfort food. According to the maitre d', his mama's is even better, so I'll just have to go to Italy to try it.

There are others, but I won't get carried away – you'll be reading more about London very soon.

Photo credits: nytimes.com, wikimedia.org