"Mom. I hate piano! I'm not practicing, and not going to lessons anymore," my thirteen-year-old son announced on a wintery day after a frustrating attempt to play a piece of music that he'd been working on for—well it seemed like months. It was me against a headstrong, opinionated young boy. "Honey—this is a piano. Your piano books go ON the piano, not BESIDE the piano, not UNDER the piano. This is your music to p-r-a-c-t-i-c-e— Today. Not later. Now." (What a nag, we both thought.) What to do? I knew he had talent. "Mom! He'd say, "Just play it for me once." I would play the piece for him and he could replicate it by ear. Unwittingly I had enabled him to avoid learning how to read the music notes. Now it came back to bite me.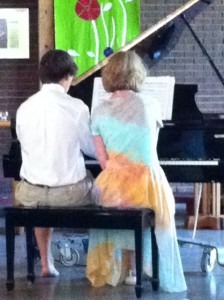 I'm a professional musician. I know the joys of playing and the many benefits. Quitting was not an option. My son went into a funk when I said as much. I had a series of wonderful mentors who are still a major force in my life. I set out to find my son a teacher who would get him excited about music, someone who would be fun, inspiring, and dedicated to encouraging a lifelong love of playing, and I would stay out of it!
Despite the fact that Wynn-Anne Rossi lives several miles across town, she was that person for my son and continues to be for so many youngsters. I was amazed at her creative ways of engaging teeny little beginners as well as seniors in high school.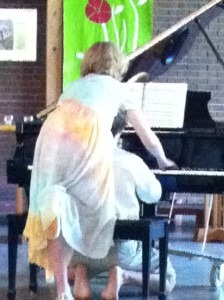 Lessons are only a small part of her strategy. Sometimes a lesson would involve a keyboard lab for creative projects, using earphones and electronic keyboards.
I know from my own teenage years that meeting other like-minded people was essential and I loved playing in student orchestras. Wynn-Anne understands that kids like to interact with their peer groups. Sharing music is a social activity. Once per month Wynn-Anne has six to eight students of the same age meet for a "group" lesson. During these group lessons the kids may play for each other, play duets or trios and engage in fun listening.
I recall how much my son enjoyed the lesson when Wynn-Anne gave out lead sheets to the Beatle song "Imagine." She used this song to teach theory and chord progressions instead of teaching potentially boring information in a dry way.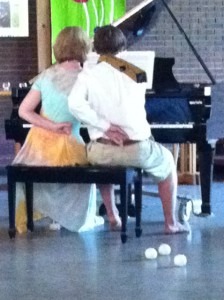 Wynn-Anne holds recitals every quarter. These performances are totally exhilarating, incorporating themes that the students chose. Recital themes might be: "Star Sailing Toward Musical Treasures" or "Icelandic Sagas" or "Jazz improve." or "Journey from Music Latina" or "Alien Space Music." Wynn-Anne loves costumes and encourages the students to dress up to mirror the themes of their piece. She also has the student introduce their selection with some humorous anecdote that they must research. Speaking in front of an audience improves the young person's poise and self-confidence.
Every third recital is an original composition recital. Each student, no matter how young, composes his or her own piece. Wynn-Anne's assignments are captivating and motivating. Sometimes she proposes that a student create an accompaniment to a famous melody from classical music. I remember my son spending many hours figuring out a modern jazzy approach to In the Hall of the Mountain King from Grieg's Peer Gynt Suite and the Ode to Joy from Beethoven's Ninth Symphony. Unforgettable! Other times the students select their own favorite tune from any musical genre. In his senior year he performed a recital piece composed and recorded using MIDI: Logic Pro, Reason, and Pro Tools, while improvising his accompaniment on the grand piano.
Wynn-Anne's infectious laugh permeates each and every lesson. "Teenagers are easily bored. They feel that they have a lot of things to do and places to be. Limitless imagination is a must." Her lessons incorporate a lot of laughing and dancing, writing a song, choosing a poem and creating sounds around it, spontaneous singing, giving the student the chance to be the teacher, and using technology—a must when it comes to boys like my son. Don't be surprised if she arrives with a hard hat and a toolbox, or plays a duet with a student and over and over they acrobatically change positions keeping the music going!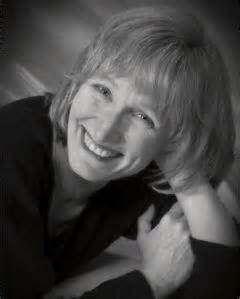 Music educators everywhere are creating programs to engage young people with music. El Sistema is a case in point, which is being modeled around the world. Performers like
Irish composer and producer Bill Whelan advises that, "Experimentation is how teenagers can introduce music education into their lives: at their own pace, in their own time and developing their own personal tastes. Music is a language that's non-verbal; it tells them things about themselves that language doesn't…"
Wynn-Anne Rossi was a lifesaver. She saved our household from some major battles, and now my son runs to the piano for fun and relaxation. Parents should not despair. Find an inspiring teacher for your teenager, or a community school that has chamber music or a student ensemble. Sharing music creates deep relationships that build over time. Allow your teenager to enjoy other genres of music and to experiment. Certainly expose them to performances of your local orchestra so they can hear great music being played. Later in life they will thank you.
Harris Kleyman recital and composition
Peer Gynt
Ode to Joy Flash Mob