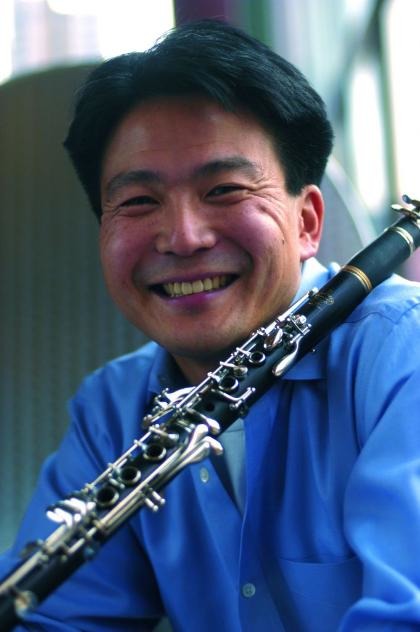 Burt Hara is one of the great orchestral and solo clarinetists of our time. He was the principal clarinet of the Minnesota Orchestra for 25 seasons. A native of California, Burt has just relocated to Los Angeles to play in the Los Angeles Philharmonic. He has served on the faculty of the University of Minnesota School of Music and the Aspen Music Festival and School. He has presented master classes at prestigious institutions including the Curtis Institute, where he studied and Yale University. During his illustrious career, Burt Hara has been acclaimed for his appearances as soloist with orchestra and his chamber music performances at the Aspen Music Festival, Pensacola Chamber Festival, Santa Fe Chamber Music Festival, Music in the Vineyards, Salt Bay Chamberfest and La Jolla Music Society SummerFest.

I have been privileged to perform with and to know Burt for 25 years. We caught up on a frigid Minneapolis day. The snow and ice are thick and the temperatures are dipping well into the negatives below zero here. Burt ribbed me by saying that he had just returned from playing tennis in his shorts outside. He said his blood was already changing!

JH- Of course we are all dying to know how you like Gustavo Dudamel.

BH- I've really enjoyed working with him very much. I think he is an exciting musician. Dudamel has such tremendous energy! The sincerity in his eyes induces us as players to truly believe in him, which draws out the best in the musicians.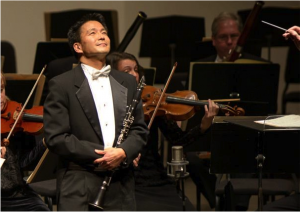 JH- What else are you enjoying there?

BH- We have the opportunity to perform with some really great conductors like Rafael Frühbeck de Burgos, Bernard Haitink and others. I'm able to ride my bike to take the train to work. The other musicians think I'm nuts! But honestly, I would pay to ride on this beautiful street each day.

JH- Have you ever been to Hong Kong?

BH- I have been to Japan a few times but nowhere else in Asia to date. I'm really looking forward to it. I also love Chinese food! Seriously though, I've heard the audiences in Hong Kong are quite dedicated to classical music. That will be a joy.

JH- Have you performed with the other artists who will be appearing with you?

BH- I've performed chamber music with Cho Liang Lin and many times in the orchestra when Jon Kimura Parker was the soloist. I know him quite well. Although I have appeared at festivals with some of the other artists, I have not played with them so I am very excited. Sadly, my schedule is such that I can only get away for six days. I'm trying to gear up because I hit the ground running. I have four rehearsals the first day I am in Hong Kong.

JH- That sounds like a marathon!

BH- Yes. It will be a matter of building up endurance to rehearse and perform so many large works in such a compacted time.

JH- Which works are you most looking forward to performing?

BH- I've played the Brahms Clarinet Quintet many times. One never tires of playing the piece. It is definitely one of the great masterworks written for any chamber music ensemble. It will be fun to play Mozart with Cho Liang and the Schumann with Jon. I am looking forward to the new work on the program by Roger Zare, Geometries, the winner of the Audience Prize at the 2013 Intimacy of Creativity. It is the same instrumentation as one of my favorite works of chamber music — Olivier Messiaen Quartet for the End of Time for clarinet, violin, piano and cello. All of the programs look very imaginatively put together.


JH- I remember a program of remembrance at the Basilica of Saint Mary here in Minneapolis, with the Minnesota Orchestra. We were both soloists on that program. You played the Abyss of the Birds, from the Messiaen totally solo, a cappella, playing from somewhere behind the altar. It was haunting and hair-raisingly beautiful.

Can you say whether you enjoy playing chamber music more or orchestral music?
BH- When I first went to
Northwestern University School of Music
in Chicago at the age of seventeen to study with the great clarinet teacher and principal clarinet of the Cleveland Symphony, Robert Marcellus, I came right out and told him that I didn't want to play in an orchestra. I wanted to play chamber music. Marcellus just paused and was quiet for several minutes. He then looked me right in my eyes and told me, "You can't make a career of playing the same ten pieces of chamber music your whole life. The great wealth and beauty of the repertoire for clarinet is in the orchestral music." He of course was right. I have been so very lucky that I have been able to find a balance between the two. The skill set is not really different. Fine orchestral playing in the woodwind section is like playing chamber music. I would say the only differences are that one has to project much more in volume in chamber music and the matter of endurance becomes an issue as you are "on" the whole time in chamber music playing.
JH- You have been known to have the most beautiful golden sound especially when you play extremely softly.
BH- Thank you. People don't always realize that it is the control of the softest dynamics that is the most difficult. We consider it a big success when we draw audiences in not by the flashy playing but the intimate, introverted quiet moments.
JH- I know you do that and the audiences in Hong Kong will surely love your playing.
Burt Hara will be performing at the
HK International Chamber Music Festival
.
Burt Hara – Muczynski – Time Pieces for Clarinet and Piano, Op. 43 – II – Andante espressivo
Gregory Barrett & Burt Hara – Dvořák – Slavonic Dances, Op. 46 – II – Allegretto scherzando