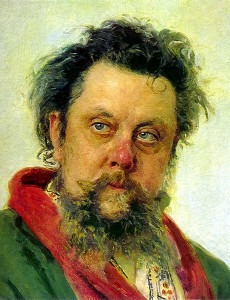 When the legendary British surreal comedy outfit "Monty Python" announced a reunion show in 2014, tickets sold out in a matter of minutes and additional shows had to be hastily arranged. Performing in London's O2 Arena, satellite live feeds broadcast their eccentric, irreverent and utterly hilarious comedy sketches to numerous cinemas throughout the world. Among their most popular skids is the "Philosophers Song." The lyrics make a series of allegations against a number of highly respected philosophers, usually with regard to their capacity or incapacity for imbibing intoxicating liquors.

Immanuel Kant was a real pissant
Who was very rarely stable.
Heidegger, Heidegger was a boozy beggar
Who could think you under the table.
David Hume could out-consume
Schopenhauer and Hegel,
And Wittgenstein was a beery swine
Who was just as sloshed as Schlegel.

There's nothing Nietzsche couldn't teach ya'
'Bout the raising of the wrist.
Socrates, himself, was permanently pissed

John Stuart Mill, of his own free will,
On half a pint of shandy was particularly ill.
Plato, they say, could stick it away;
Half a crate of whiskey every day.
Aristotle, Aristotle was a bugger for the bottle,
Hobbes was fond of his dram,
And Rene Descartes was a drunken fart: "I drink, therefore I am"
Yes, Socrates, himself is particularly missed;
A lovely little thinker but a bugger when he's pissed!
It's rather surprising that "Monty Python" never considered the drinking habits of the great composers; it certainly is a fertile field for investigation! We only need to think of Modest Mussorgsky (1839-1881), who achieved a uniquely Russian musical identity as a composer, yet was concordantly known for his rampant alcoholism. There had been cases of extended alcoholism in his immediate family, and when young Modest at age 13 was forced to enter the Cadet School of the Preobrazhensky Regiment of the Imperial Guard, it sent him down the spiraling path towards the bottle. Youthful binges on Champagne and Vodka became a mature habit, and when his mother died in 1865 he would disappear in a vapor of alcohol for weeks at a time. Although he received a rather substantial civil servant salary, he frequently had to borrow money to fuel his alcohol addiction.
It was partly social conventions and party cultural rebellion, but Mussorgsky idealized his alcoholism. He spent days and nights in a Saint Petersburg tavern of low repute, accompanied and surrounded by like-minded companions. A contemporary critic wrote, "an intense worship of Bacchus was considered to be almost obligatory for a writer and composer of that period. It was a showing off, a pose for the best people of the 1860's. Talented people in Russia who love the simple folk cannot but drink." Predictably, however, this sense of bravado led to isolation and ultimately self-destruction. For a time, Mussorgsky was able to maintain his creative output, and in moments of artistic brilliance composed the powerful Songs and Dances of Death. In the end, however, even the lax imperial bureaucracy could no longer tolerate his unreliability.
Mussorgsky was dismissed from government service in 1880, and friends organized stipends to support a couple of unfinished compositions. However, the two operas Khovanshchina and Sorochintsï Fair were never completed. He was evicted from his flat for failure to pay rent, and in early 1881 he declared to a friend "there was nothing left but begging." Unable to resist the bottle, his rapid decline could not be stopped and he suffered four seizures in rapid succession. Friends organized treatment at a private hospital, and over a number of weeks his condition slightly improved. However, Mussorgsky apparently bribed a hospital orderly to bring him cognac, a claim substantiated by the famous "red-nose portrait" painted by the Russian realist painter Ilya Repin during the last days of the composer's life. Mussorgsky died a week after his 42nd birthday, and was interred at the Tikhvin Cemetery of the Alexander Nevsky Monastery in Saint Petersburg.