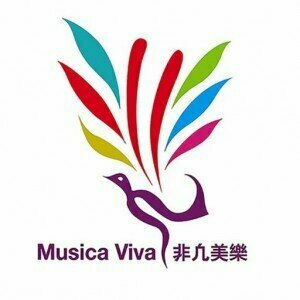 The Hong Kong International Operatic Singing Competition 2018 starts on 29 June, after more than two years spent in establishing this new competition. It began with an idea from the offices of Musica Viva, a Hong Kong-based music institution better known for its opera productions in Hong Kong. It's culminating in a full-blown competition that started with 140 competitors from 25 countries and will present the 24 semifinalists in a series of concerts at Hong Kong's City Hall Concert Hall from 28 June to 2 July. It's the first competition of this kind in Hong Kong and Musica Viva is starting with a top competition with a top jury.


The 24 finalists include 13 sopranos, 2 mezzos, 4 tenors, 4 baritones, and 1 bass from 11 countries and regions: China, Denmark, Hong Kong, Indonesia, Norway, Philippines, Russia, South Korea, South Africa, the UK, and the US, bringing together a truly international group.
What's more remarkable, however, is the jury. Professor
Lo King-Man
, director of Musica Viva, prevailed upon Korean soprano
Sumi Jo
to be part of the jury and she was adamant that a top-level jury had to be found. Joining Sumi Jo will be Jury Chair Dame Kiri te Kanawa;
Dennis O'Neill
, director of the Wales International Academy of Voice;
Peter Katona
, Director of Casting for the Royal Opera House in London; and Lo Kingman, Director-General of Music Viva. This jury brings not only leading singers but also leading opera administrators to the competition. Singers will be judged by both singers and the people who hire singers.
Mozart: Die Zauberflöte: Act II: Aria: Der Hölle Rache kocht in meinem Herzen (Sumi Jo, The Queen of Night; Vienna Philharmonic Orchestra; Georg Solti, cond.)
Three international advisors were also involved, Paolo Petrocelli and Eleonora Pacetti from the Teatro dell'Opera of Rome and Irina Chernova from the Elena Obraztsova Cultural Centre in St. Petersburg, Russia. The singers will present masterclasses and the administrators will present public talks on the opportunities for and future of young operatic singers. Competitors will be presented with the chance to broaden their knowledge about the industry and its opportunities.
Puccini: Tosca, Act II: Vissi d'arte (Kiri Te Kanawa, Tosca; London Philharmonic Orchestra; John Pritchard, cond.)
We spoke with Professor Lo about the competition and he gave full credit to his staff at Musica Viva for coming up with the idea and finding the appropriate funding. Through the Arts Capacity Development Funding Scheme of the Hong Kong Government, and the help of local companies such as the jeweler Chow Sang Sang, the Island Shangri-La, and University of Hong Kong housing the competition starts with secure support. Rewards for the winners include both substantial award money and the opportunity for a contract for a role in a Musica Viva opera production and/or a solo part in a concert performance.
Leoncavallo: Pagliacci, Act I: Aria: Go on stage … – Put on your costume (Vesti la giubba) (Dennis O'Neill, Canio; London Philharmonic Orchestra; David Parry, cond.)
Musica Viva's most recent productions have been Donizetti's
L'elisir d'amore
in September 2017, Puccin's
La Bohème
in December 2017, and in April 2018, an edited production of Donizetti's
Maria Stuarda
. A number of concerts celebrating women composers, the songs of Italy, a tribute to Gabriel Fauré, and other composers have kept Musica Viva on stage nearly every month in 2017 and 2018. Putting together this competition, however, takes an enormous amount of resources, both financially and in personnel, and for the time being, only this first competition is planned. In the future, a two- or three-year cycle might be established if this experiment is viewed as a success.
The singer's repertoire is the classical operatic one of Mozart through Verdi and there will be enough arias by the Queen of Night to satisfy everyone. New competitions such as this one are an exciting addition to the scene, so come and listen to your next new opera star from the beginning.
The competition will be broadcast on
RTHK Radio 4
and will be available for streaming online via RTHK's website or via their app (RTHK on the Go).
Semifinals:
29 June: competitors 1-8, 08:00 pm – 10:00 pm, Hong Kong City Hall Concert Hall. Delay broadcast on RTHK on 30 June at 2 pm.
30 June: competitors 9-16, 4:00 pm – 6:00 pm, Hong Kong City Hall Concert Hall. Delay broadcast on RTHK on 1 July at 2 pm
30 June: competitors 17-24, 8:00 pm – 10:00 pm, Hong Kong City Hall Concert Hall. Delay broadcast on RTHK on 2 July at 2 pm
Finals:
2 July. 7:30-10:30 pm Hong Kong City Hall Concert Hall. Live broadcast on RTHK on 2 July starting 7:25 pm.