This summer, Hong Kong's music enthusiasts were excited to witness the first Hong Kong International Chamber Music Festival, organised by Premiere Performances of Hong Kong under the artistic direction of cellist Trey Lee.
During the four-day festival in June, 10 musicians from around the world performed an extensive programme that included works by major chamber-music composers such as Brahms and Dvorak, as well as contemporary Finnish and Argentinean tango.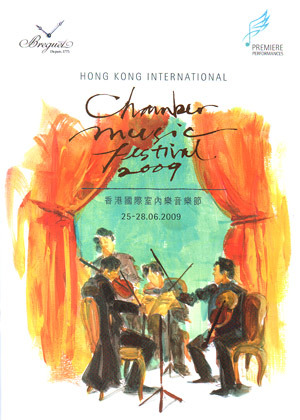 The Hong Kong City Hall Theatre is the perfect venue for intimate and cosy performances, creating the very essence of a "chamber"-like atmosphere. All of the performances were held here.
The festival opened with Schumann's Piano Quintet in E major, a beautiful piece full of colours, and right from the first notes I was impressed and awakened by the energy of the five young musicians. They are all talented artists, and their performance showed the enthusiasm and passion they have for the music.
Over the course of the festival I listened to Schumann, Beethoven, Brahms, Schubert, Mendelssohn, Turina, Poulenc, Faure and others – a well-planned programme presenting an overview of chamber music, with most pieces familiar to a mature classical music audience.

Among the artists, I was particularly moved by the intensity and sounds of young Finnish cellist Tomas Djupsjobacka, who was completely into the music, seemingly fused to his cello.
Chinese violinist Tianwa Yang also impressed, performing Gypsy Airs by Sarasate with Tanya Bannister at the piano. Yang has an ardour for the music, but was so aware of the technical complexity of the piece that she did not allow herself enough immersion in the melody. I'm sure that the day she is confident enough of her technique, she will be a great musician.
I'm glad Hong Kong finally has a festival of chamber music. For this inaugural festival the music was great and the artists competent. The only flaw was the lack of what I might call "chamber music spirit". The programme notes explained that chamber music is "the music of friends" and also quoted Goethe describing a string quartet as "four rational people conversing". Although all the young musicians were very experienced, I don't know whether they had the opportunity to play together long enough to reach an understanding of the subtlety of the pieces. Instead of "conversing", my feeling is that each musician performed their own monologue – although the music was there, they weren't all on the same wavelength.
Nevertheless, I look forward to the next festival. With time and experience, I'm sure the festival will attain a high level of musical maturity.
Schumann's Piano Quintet in E

More information about the event could be found here.
Hong Kong
Hong Kong has so much to offer the resident, never mind the visitor. I've lived here for more than 20 years and there's still so much to be discovered, experienced and tasted.
The Hong Kong Chamber Music Festival is a good opportunity for music lovers to get a glimpse of the kaleidoscopic range of cultural and culinary experiences available in this great city.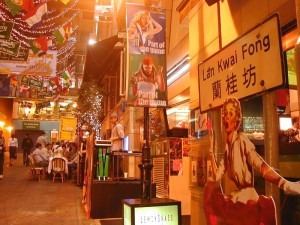 If you are to attend the festival, I can recommend two hotels close to City Hall Theatre, the festival venue. Mandarin Oriental is a two-minute stroll from City Hall and is located in Central, the business and finance district, with its upmarket shopping malls full of brand names and restaurants. Hotel LKF is just 10-15 minutes from City Hall, a small boutique hotel situated in Lan Kwai Fong, "the" entertainment and clubbing heart of Hong Kong.
During the day, stroll along Hollywood Road, where you can find art galleries and trendy restaurants, or ride the double-decker tram to Sheung Wan, where old Hong Kong can still be found: traditional Chinese medicine or dry food shops cheek-by-jowl with daipaidongs (open-air street food stalls).
One of my favourite restaurants in the neighbourhood is Sushi Kuu on Wellington Street, which serves creative Japanese cuisine with high quality, freshly imported ingredients. Isola, a waterfront Italian restaurant located in the IFC (International Finance Centre), has the best black truffle pizza I have ever had. For Chinese food, go to Lei Garden restaurant, also in IFC, where you can taste delicious dim sum or, Tsui Wah on Wellington Street, for typical local snacks.
And of course the "must" is the harbour, the most beautiful one in the world. The view should be experienced at different hours of the day and from different viewpoints, whether looking down from the lofty heights of The Peak, or across the water from the promenades of Kowloon, or just from the ferry as it threads its way across the harbour between the myriad craft jostling on the water. You'll discover a multi-faceted city, one with a vibrant beauty and a unique grandeur.

Photo credits: hongkongnese.com