Led by the nationalism of Mily Balakirev (1837-1910), the Mighty Handful were a group of dilettantes who deliberately kept out of the academic circles of the St Petersburg Conservatory and were starting to write their own music. That included Nikolai Rimsky-Korsakov (1844–1908), who was destined for a career as a naval officer; the physician and chemist Alexander Borodin (1833–1887); the military engineer César Cui (1835–1918); and the junior civil servant Modest Mussorgsky (1839–1881). It was only Balakirev who was a professional musician. Over time, these composers were drawn into the circle of the 'normal' composers, but their influence was powerful.
Modest Mussorgsky had studied piano as a child and played well but had no training in composition or music theory. His mentor, Balakirev, taught him little, leaving Mussorgsky to find his own way in music. When he completed his first orchestra piece, he sent it to Balakirev, who quickly found problems preventing its performance. That work was Night on Bald Mountain, which Mussorgsky began in 1866 and completed in 1867.
The history of the work is convoluted: Mussorgsky's piece was entitled St. John's Eve on Bald Mountain, and was completed on St. John's Eve, 23 June 1867, and was one of the first Russian tone poems. It tells the story of a Witches' Sabbath held on Bald Mountain (a traditional mythical place for witches to gather). When Balakirev held back on the original music, Mussorgsky tried to use it elsewhere: in his ballet Mlada (1872) and in the opera The Fair at Sorochyntsi (1880), but neither iteration (arranged for soloist, chorus, and orchestra) worked. The work was not performed in Mussorgsky's lifetime.
Five years after Mussorgsky's death, Rimsky-Korsakov tried to set Mussorgsky's scores in order and published an arrangement of the work, which he subtitled as a 'fantasy for orchestra.' Rimsky-Korsakov's version appears to have been based on the one Mussorgsky arranged in 1880 for The Fair at Sorochyntsi, and not on Mussorgsky's original version. Mussorgsky's original music was not published until 1968, over a century after its completion.
Rimsky-Korsakov found Mussorgsky's scores to be full of errors and made his own editorial changes to bring them into normal practice – some reviewers consider his arrangement of Night on Bald Mountain to be more a product of Rimsky-Korsakov than of Mussorgsky. One commentator on a recent recording made using Mussorgsky's original noted how Rimsky-Korsakov 'tamed the unique, unruly character of Mussorgsky's startlingly vivid music.' This is where the comment made by one historian about Mussorgsky being 'highly talented but insufficiently trained' comes into play.
We return here to Rimsky-Korsakov's edition, with its normalized orchestration and simplified harmonies. It is still the version that most people are familiar with, either through orchestral versions or hearing the even more shortened version used in Disney's Fantasia, as arranged by the conductor Leopold Stokowski.
Modest Mussorgsky: Night on Bald Mountain
In this 1959 recording, Heinrich Hollreiser leads the Vienna Symphony Orchestra.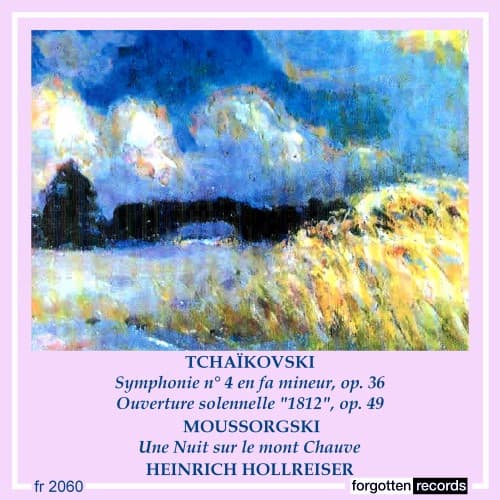 Performed by

Heinrich Hollreiser
Vienna Symphony Orchestra

Recorded in 1959

Official Website
For more of the best in classical music, sign up for our E-Newsletter