The Sixteen Choral Pilgrimage 2011
St. John's College Chapel, Cambridge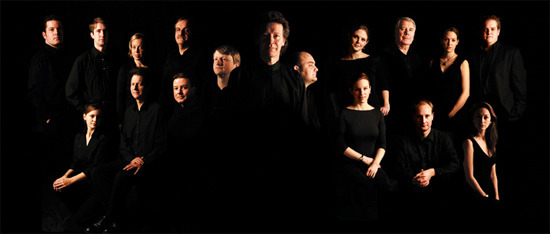 The Sixteen's eleventh Choral Pilgrimage celebrates the 400th anniversary of the death of one of the greatest composers of the Renaissance, the scholar, mystic, priest, singer, organist and composer, Tomás Luis de Victoria. The programme of exclusively Marian texts contains some of his greatest music: two Alma Redemptoris Mater settings, Ave Regina, Regina Caeli and a handful of Salve Regina settings, of which the five voice version is selected for this concert.


Perhaps the least overt tribute to the Blessed Virgin Mary is the sublime Vidi Speciosam, written for the feast of the Assumption. A graceful six-part setting of the text from the Song of Songs, the poetry incorporates the standard symbols of the spirit rising as a dove or as smoke, of perfumes and incense, of searching for the loved one, and of the call of the beloved. In the relatively dry acoustic of St John's this motet was sung with real integrity of line and conveyed the beauty of the text. Similarly, the florid opening of Gaude Maria Virgo conveyed all the sentiment of the rejoicing people, and the imitative polyphonic setting of Congratulamini mihi was expertly sung.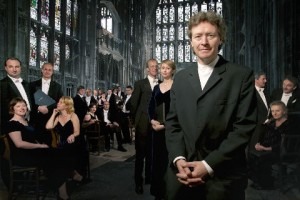 Frequently, consort groups are now starting to remove the conductor from the performers line-up, relying more on the singers to explore the music themselves than for one individual to direct from the front. When such groups sing with such precision, one has to wonder what the conductor brings to the performance, and I was certainly left with this thought at the interval. While Harry Christophers leads the singers through the complex polyphony very stylishly, the first half was littered with untidy entries: the first note of the opening Salve Regina wobbled before settling on a unified pitch, for example. Polyphonic music of the fifteenth- and sixteenth-century, often composed in discrete sections – the Kyrie & Gloria from the Missa Alma Redemptoris Mater and Magnificat octavi toni from the first half of this programme – requires strong ensemble in order to work. In this performance the exposition of the polyphonic entries was clouded by vocal infidelities, a lack of blend between singers, and imprecise ensemble – something not really acceptable with a conductor present.

Christopher's programme was well balanced, with a mixture of elaborate polyphony with simpler four-part settings. The choice of music and the context in which Victoria worked is well documented in the programme, and adds another layer to the programme choices. Concert programmes and CDs (there is an accompanying disc to the Pilgrimage on the Coro label) of one composer can sometimes be monotonous, but the breadth of Victoria's output and the accomplished singing meant that the listener in this concert was never fatigued. For the most part the singers performed effortlessly [with the above comments excepted] and the top-heavy balance of six sopranos carried the music forward. The only moment of vocal weakness was in the final Litaniae Beatae Mariae, where some of the singing became laborious. Particularly for the tenors, of which there were four (often dividing), who had spent most of the concert with their vocal chords plastered to the chapel ceiling in Victoria's characteristically high tenor parts. The Litaniae was perhaps one piece too far, and it's relenting tessitura hardened up the sound of the whole group after such free and relaxed singing. I am sure in some of the venues with more ample acoustics this would not be an issue, and even at St John's it wouldn't have troubled those who were not so close to the front.

A pilgrimage to some of England's most historic buildings is an excellent way of presenting choral music. It allows thousands of music-lovers to enjoy some of the finest European sacred music sung by a group with almost 25 years experience in the repertoire. Like 'The Call to the Beloved' Pilgrimage in 2002, Harry Christophers and the Sixteen delivered the 'fitting tribute to a truly great composer' we were promised in a carefully programmed concert of well-delivered music.

More information on the Sixteen's Choral Pilgrimage can be found here.


Related videos:
The Sixteen – John Sheppard: Libera nos, salva nos

The Sixteen – Tomás Luis de Victoria: Regina Caeli, laetare

Photo credits:
2009.eif.co.uk
,
mvdaily.com