Chopin of Spain


When Enrique Granados (1867–1916) drowned in the English Channel trying to save his wife 100 years ago, the musical world lost an extraordinary poet of the piano. "His hands stroke the keys with a delicacy, with a spirituality, of extraordinary uniqueness," a critic wrote. "We witnessed him absorbed, transported, electrified before the piano, whose accents vibrated wit eloquence and emotion in harmony with the inspirations of the author and of the interpreter, inspirations grounded in an enchanting grandeur." In addition, contemporaries knew Granados as much for his skill at the piano as for his talent as a composer. Granados is primarily remembered for two works from the bookends of his brief career. The 12
Danzas españolas
from 1888-90 light-heartedly breathe the air of Spain and were immediately celebrated as nationalist piano gems at home and abroad. Possibly his greatest work, the six substantial and bittersweet piano sketches inspired by paintings of Goya date from 1911, and music lovers generally agree, "Rarely has sound emulated the spirit of a visual artist so effectively."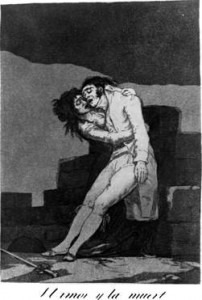 Granados came from a military family at home in cosmopolitan Barcelona. Exhibiting tremendous musical talent at an early age, Granados soon expanded his artistic horizon via a brief but highly influential stay in Paris. He became an outstanding pianist, admired by the French for his subtlety and restraint, and by the Spanish for his fire and passion. In terms of composition, Granados continued to search for inspiration in the works of Schumann, Chopin, and Liszt, and also turned his attention to the rest of the Spanish peninsula. From 1890, Granados spent an entire decade building a dual career as a pianist and composer. On one hand, he formed a highly successful piano trio with Belgian violinist Crickboom and the young Pablo Casals. He also founded the "Society of Classical Concerts" in Barcelona, an organization that would directly lead to the establishment of his own piano school. Known as the "Academia Granados," the school was highly successful and produced a number of pre-eminent interpreters of his music, foremost among them Alicia de Larrocha.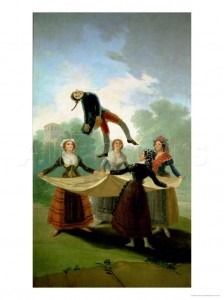 Although Granados squarely distanced himself from the political elements in Catalan nationalism, he nevertheless had strong aesthetic and social ties to his cultural environment. The first of his seven operas,
María del Carmen
, was produced in 1898 and received a mixed reception in Madrid and in Barcelona. Based on south-Spanish folklore, it blends Wagnerian orchestral techniques with Italian verismo vocal style. On account of this first operatic achievement, the Order of Carlos III—essentially Spanish knighthood—was bestowed upon the composer. A number of stage works to Catalan texts by Apeles Mestres soon followed, and a concert fully devoted to his music on 4 April 1914 resulted in a commission from the Paris opera to turn the piano sketches
Goyescas
into an opera. Since a performance in war-torn Europe was not possible, the work premiered at the Metropolitan Opera in New York City on 28 January 1916. On his return journey, his life was tragically cut short when a German torpedo hit his ship. Despite commended for his unique Spanish musical style and his supposed representation of musical nationalism, Granados left an eclectic and highly poetic musical legacy primarily inspired by his wide-ranging interest in music and art.
Enrique Granados: Goyescas