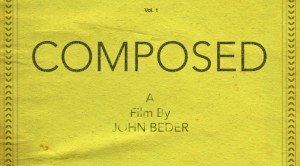 Performance Anxiety – for many musicians and performers it's the fear which cannot, must not, speak its name, and together with injury and illness, it's a major taboo. We don't discuss anxiety because we're not supposed to feel it. As highly trained individuals, musicians are supposed to sweep onto any stage, large or small, and perform with confidence, poise, and musical imagination, never betraying the slightest hint of nerves. As with injury, anxiety is often kept hidden and not discussed because sufferers fear (that word again) that admitting to it is a sign of weakness, technical or artistic, which may lead to loss of work and status, and the disapproval of colleagues, teachers, more senior musicians, critics and even audiences.

One of the crucial steps in coping with Performance Anxiety (and sufferers should not necessarily seek a "cure") is accepting that it is something that happens to most performers, that it is normal, and that the physical symptoms are common to us all, driven by the body's "flight or fight" response. 'Composed', an insightful new film by percussionist and film-maker John Beder, goes a long way in supporting this view, while opening up the discussion about performance anxiety in a sympathetic way.
Originally intended as a study of musicians' use of beta blockers to subdue the symptoms of anxiety and how such drugs are perceived within the classical music community, 'Composed' takes a broad view, exploring the passion and motivation which drives people to become professional musicians, the root causes and symptoms of performance anxiety, the difference between practising and performing, music education, deep learning and proper preparation for auditions and performance, the fight or flight response, perfectionism and how hard musicians are on themselves. With contributions from musicians (soloists and orchestral players) and experts in the field of peak performance and performance anxiety, including Dr Noa Kageyama (creator of The Bulletproof Musician), Mike Cunningham (mind training coach), Gerald Klickstein (author of The Musician's Way) and Professor Aaron Williamon (Professor of Performance Science at the Royal College of Music), the film offers a sensitive and honest account of the exigencies of the profession.
Rather than present dry advice and one-size-fits-all coping strategies, the first-hand accounts of musicians, teachers and practitioners offer insightful personal anecdotes and solutions. The film also touches on the competitive nature of the conservatoire system, the ruthlessness of the professional career and how musicians, who tend to forge friendships and communities with others in the profession, find themselves competing with friends and respected colleagues at auditions for orchestral positions or concert bookings which can set up feelings of "inner turmoil of wanting to encourage your friends while secretly hoping the panel will favor your performance"(John Beder, film-maker). Such feelings can lead to self-doubt and anxiety.
The responsibility of teachers, mentors and institutions in supporting musicians is also explored. Until fairly recently, support for students suffering from performance anxiety was virtually non-existent in the conservatoire and music college system, except from a few enlightened tutors. Today, students have more resources at their disposal, including mindfulness and mind training, biofeedback, Alexander Technique, yoga and relaxation techniques, counsellors and hardware such as the Royal College of Music's innovative performance simulator which allows students to perform before a virtual audience or audition panel.
There is also practical information about the physiological effects of beta blockers and commentaries by users, including a painfully honest account by a British cellist who also resorted to alcohol while still at music college to help her deal with debilitating performance anxiety.
It took John Beder two years to produce 'Composed'. Originally, 61 musicians gave interviews for the documentary, though not all of them made the final cut, and Beder's approaches to musicians were generally met with gratitude – "I wish we talked about this more" was a common response, proof that this is a subject musicians want to discuss in a more open forum. To hear musicians talk openly about their personal struggles, emotional limitations and coping mechanisms reminds us that we are very much not alone with our anxieties. The film is an empathetic and humane examination of the musician's life and work, providing a greater understanding of the pressures, and pleasures, of the musical life, and is a potent reminder that musicians should "know themselves", to appreciate their strengths and abilities, rather than continually comparing themselves to others. As such, it makes an important and timely contribution to the study and understanding of performance anxiety.
"The film explores what without exception all of us, performers, have experienced and known well – first, love for our craft and stage, and then performance anxiety at the other end of this beautiful and exciting spectrum. Congratulations to the director John Beder and his team for completing this project and for inviting all of us to a meaningful and necessary conversation."
– Christoph Eschenbach, conductor
'Composed' trailer