It's been all over the news lately. Members of a group called "Last Generation," a student-led organization focused on raising awareness for climate change and environmental injustice, have been gluing themselves onto busy roadways or works of art. They believe to be the last generation that has the ability to stop the climate crises and are demanding the right to clean air, clean water, and a clean planet. I don't know what you think about all that, but to tell you the truth, I am a little unsure of what to make of it all. On one hand, I admire the courage and determination to protest the very real fact that the climate is changing, that the earth is warming, and that it is happening as a result of human activities. And I completely agree that something has to be done now on a global level. But while the gluing part is certainly an attention-getter, it's hardly a solution. Is it essentially not a case of gluing during the week and flying for a luxury Bali holiday on the weekends? The fundamental problem, however, is very real as the "scientific evidence of warming of the climate system is unequivocal."
Paul Lansky: Contemplating Weather, "Climate Change Riffs" (Western Michigan University Chorale; Birds on a Wire; Kimberly Dunn Adams, cond.)


Climate change affects global temperature and precipitation patterns, and influences the intensity and, "in some cases, the frequency of extreme environmental events, such as forest fires, hurricanes, heat waves, floods, droughts, and storms." In short, climate change is causing more frequent and more severe weather events. Using the poetry of Jonathan Green, Paul Lansky composed a series of short pieces, a cantata of sorts, titled Contemplating Weather.
"Climate Change Riffs"
The forecast calls for
Snow, up to 16 inches,
with drifting possible.
Roads are closed until further notice,
Stay indoors.
The forecast calls for
Possible tornadoes and
strong winds with possible gusts over 100
miles per hour.
Seek shelter in basement or bathtub.
Stay away from all outside windows
The forecast calls for
Extreme heat, high pollen count,
if you don't have air-conditioning
seek a public shelter that does.
Paul Lansky: Contemplating Weather, "Weather Lament" (Western Michigan University Chorale; Birds on a Wire; Kimberly Dunn Adams, cond.)


Lansky writes, "It used to be that when we encountered bad weather it was just considered bad luck. After all, we've always had life-threatening snowstorms and killer hurricanes now and then. Now, however, we've been breaking some records and some of these events are bad news, not just bad luck. Our very brilliant species that figured out some universal laws of physics and mathematics and built a culture that could give birth to the genius of Mozart, has gotten itself into a bit of a bind."
'Weather Lament'
In drought
do we remember floods?
In sweltering heat
remember ice?
Spring & Fall blur by,
don't last.
We want to be elsewhere,
elsewhere
yet, as luck would have it
we're always here.
Paul Lansky: Contemplating Weather, "Clouds I" (Western Michigan University Chorale; Birds on a Wire; Kimberly Dunn Adams, cond.)

Paul Lansky: Leading Voice in Contemporary American Music
Paul Lansky, born in 1944, is "widely regarded as a leading voice in contemporary American music." While studying at Princeton, Lansky experimented with divergent approaches to 12-note composition. However, his artistic development eventually led him away from abstract pitch-class experimentations, and he started to use "the computer as a kind of aural camera on the sounds of the world, chiseling out the implicit musical qualities of real-world sounds." His computer explorations on the sounds of speech and poetry were his first significant work in this genre. Until the mid-1990s, the majority of his work was in the computer music genre, and he was honored in 2002 with a lifetime achievement award by the Society for Electro-acoustic Music in the United States.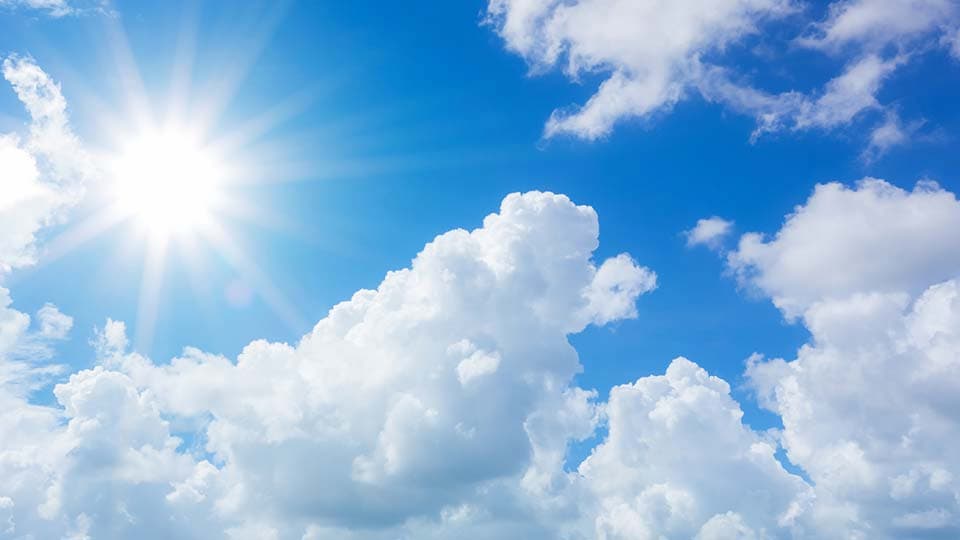 "Clouds I"
Cirrus Clouds
In calm weather get your work done
Paul Lansky: Contemplating Weather, "Clouds II" (Western Michigan University Chorale; Birds on a Wire; Kimberly Dunn Adams, cond.)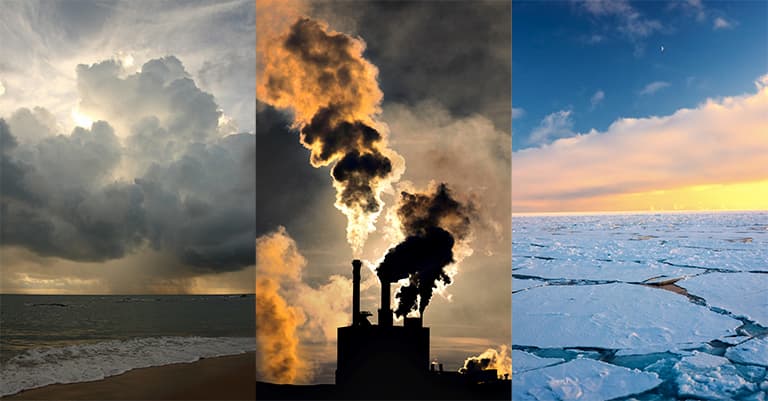 Lansky explained, "My pieces concerned themselves with the way people speak, formally and informally, and the way they play musical instruments… the sounds of urban scenes and anything else whose odd shape and contour has the potential to make interesting music." Against the background of emerging Artificial Intelligence, Lansky was looking for increased interactivity between composer or performer and technology. However, he was also looking for interactivity with the audience and the listener at home.
"Clouds 2"
Vagabonds of the Sky
Evening as earth cools,
clouds flatten

are now prisms,
the light refracted,

orange and red
sunsets.
Paul Lansky: Contemplating Weather, "Clouds III" (Western Michigan University Chorale; Birds on a Wire; Kimberly Dunn Adams, cond.)

During the mid-1990s, Lansky turned more intensively towards instrumental music in an attempt to "break new ground." His work started to rely heavily on an approach towards tonality and harmony "that references musical traditions of various kinds, from Machaut to Stravinsky." Lansky started to explore his broad musical interests, for example, the use of blues, folk, and ethnic music, and "he experimented with kitchen implements, highways, and shopping malls." As he explained, "After spending nearly forty years doing little but computer music, I found myself doing none, and came to the realization that as a senior I had probably changed my major. At any rate, I had reached a point where I felt that I had finished one thing and started another. The plain truth is that I just wanted to do something new and different, something for which I needed new skills, and computer music no longer filled that bill.
"Clouds III"
More Cloud Variations

Earth heats
during daylight hours,

cools a degree or two
at such and such a height,

all calibrations that need to be set
for the birth of a cloud.
Paul Lansky: Contemplating Weather, "Echo Of" (Western Michigan University Chorale; Birds on a Wire; Kimberly Dunn Adams, cond.)

The Composition
Contemplating Weather was commissioned for the occasion of the Western Michigan University School of Music's 100th anniversary, and it first sounded on 26 February 2014. As such, the work premiered only two years after Hurricane Sandy, an extremely destructive and deadly storm that inflicted enormous damage and killed people across eight countries from the Caribbean to Canada. The storm was not the result of climate change, "but it was greatly enhanced by global warming, as abnormally warm sea surface temperatures offshore contributed to the storm's strength."
"Echo Of"
(after Hurricane Sandy)
The seashell
stores the sea
in its shell
but the storm
that swept away
my world…
Do I hear it inside these
alabaster walls?
Paul Lansky: Contemplating Weather, "Interlude" (Western Michigan University Chorale; Birds on a Wire; Kimberly Dunn Adams, cond.)

Critics quickly took Lansky to task for doing what he swore he would never do, "write orchestral music." As he explains, "I view my work as a constant attempt to 'get it right.' I want to find and express the implicit music within me rather than within an instrument or machine. In almost all the pieces I've done I have the feeling of almost getting it right, but not quite. And the process over the years has been akin to getting better at almost getting it right. I found at the end of my time working with computer music that this process had ceased in a sense. I was good enough at it to get what I wanted and while I wouldn't claim that my later pieces were any better than my earlier ones I did feel that just the sense of getting better at something was gone, and 'getting it right' was no longer the main issue. Now, however, I find myself clinging by my fingernails to the bottom of a very steep cliff. It's frustrating to begin a climb with the realization that I don't have the seemingly unlimited years ahead of me, but nevertheless, the process of climbing the wall is exhilarating."
Paul Lansky: Contemplating Weather, "Cold Front" (Western Michigan University Chorale; Birds on a Wire; Kimberly Dunn Adams, cond.)

The Poetry by American Poet Jonathan Greene
All the texts for Contemplating Weather come from the pen of American poet Jonathan Greene, and they all focus on aspects of our planet's meteorology. Greene has edited and published over sixty books, and he worked as a free-lance book designer, "an activity that has won him a number of awards." In 1965, Green founded "Gnomon Press," a small publishing house devoted to the production of books of special appeal. A commentator writes, "it is no longer true, if it ever was, that the large publishing houses can do an adequate job of conducting this country's literary business. The large houses are too large, too metropolitan, and too dependent on large profits. To understand them in that way is to understand, at the same time, the need for literary presses that are small, local, and independent. Jonathan Greene's Gnomon Press is such a press, and it is filling a local need." Not to be outdone, Greene has published well over 200 poems and several short stories as well as a number of critical essays and reviews. In fact, he has been called "one of our unsung culture heroes."
"Cold Front"
In an oasis of drought,
the congregation of leaves
sways with a prayer for rain.
The flowers open their palms,
spokesmen for parched roots,
the needs of pilgrim bees
knitting an interwoven world.
All heads turned upward.
Only rain can save this brown world,
cleanse its air, cool its feverish brow
with a healing insistent patter.
Paul Lansky: Contemplating Weather, "Snow Arithmetic" (Western Michigan University Chorale; Birds on a Wire; Kimberly Dunn Adams, cond.)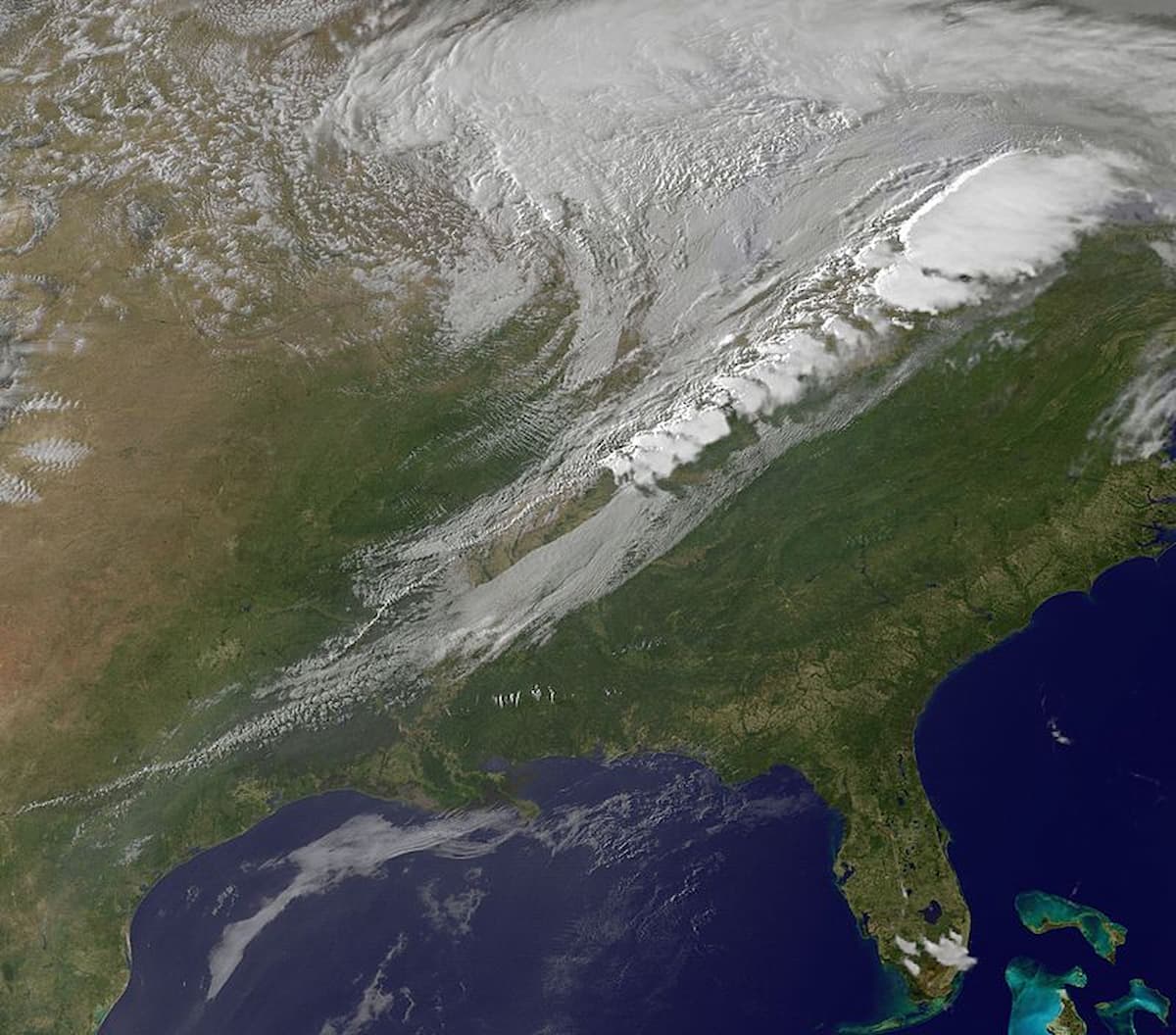 Jonathan Greene was raised and grew up in New York City. He was educated at Bard College, and in 1966, he moved from San Francisco to Kentucky where he now lives on a Kentucky River farm with his wife Dobree Adams. Adams is recognized as one of Kentucky's major contemporary fiber artists, "as she weaves one-of-a-kind rugs and tapestries from her handspun yarn." She spins and dyes the wool from a rare breed of sheep, an old British breed renowned for the curl, luster, strength, and length of its wool. She is also an avid photographer, "fascinated by the landscape and how the light changes the contours and colors from dawn to dusk and from season to season." Greene's poem "Snow Arithmetic" is obviously located in the northern hemisphere and Lansky's music uses woodwinds and bells to great effect. It is seemingly evoking a winter wonderland and the poem is set in the style of a Christmas carol.
"Snow Arithmetic"
Snow on top of snow,
and then more snow –
it seems by addition
snow subtracts our traces
and the busy forest tracks
go mute and the sum –
a pristine zero.
Paul Lansky: Contemplating Weather, "Stratus" (Western Michigan University Chorale; Birds on a Wire; Kimberly Dunn Adams, cond.)

"Stratus"
Stratus blankets
the sky gray

We cannot see our way
in or through,

Weather from mountain peaks
visits us below.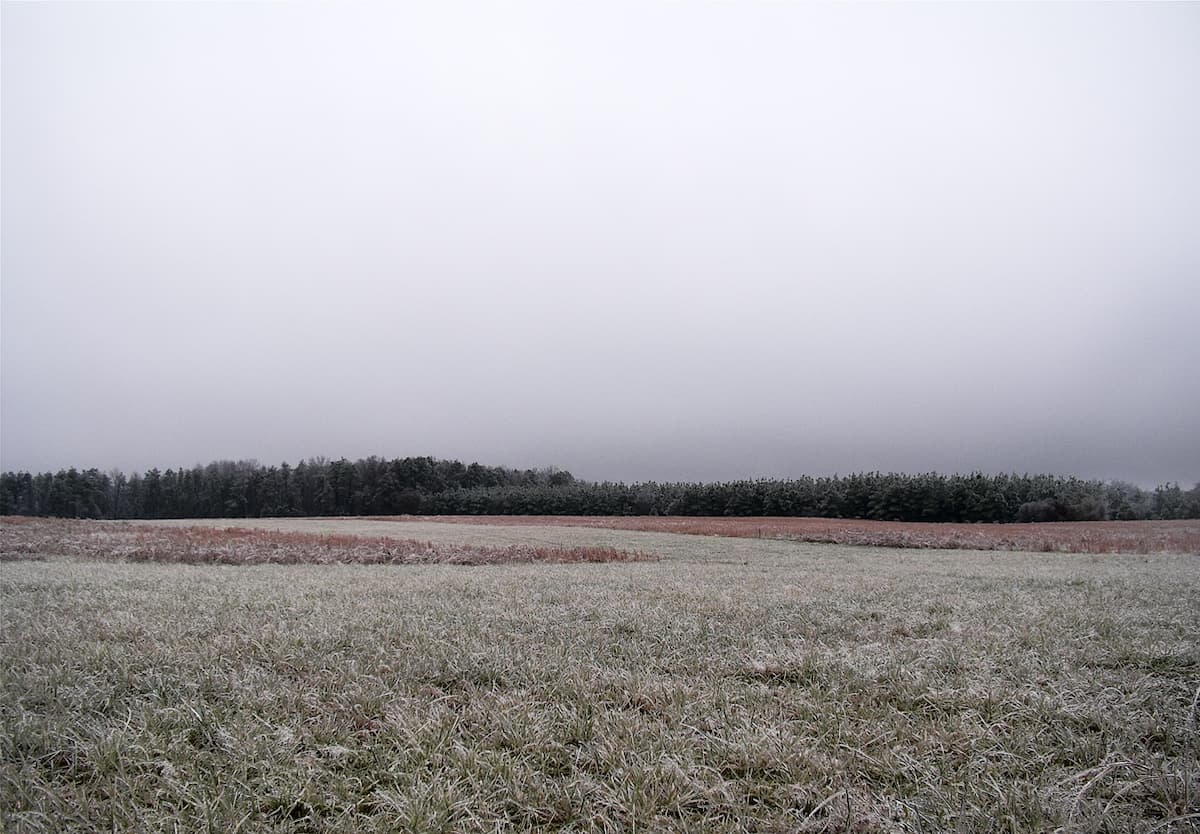 I hear a lot of sentimentality and nostalgia in Lansky's Contemplating Weather. He clearly does not see a role for music in making threats and issuing warnings, "as these never work." Instead, he sees music rather as a way to bathe our shared experiences in the transcendental glow of musical thinking, perhaps making them more pungent through our new awareness." Lansky has created "a unique, colorful and brilliant cross-genre work that will appeal to listeners of all kinds." And possibly he has raised awareness of environmental issues that we have been taking for granted all too long. Weather and climate phenomena are no longer mysterious processes as technology has given us rudimentary tools for understanding our environment. I do think we need a global awareness of the dangers we all face from climate change and global warming. We certainly need innovative solutions in terms of energy and consumer culture, solutions that go far beyond sticking to a Botticelli painting or to neighborhood streets.
For more of the best in classical music, sign up to our E-Newsletter
Paul Lansky: Contemplating Weather, "Chorales" (Western Michigan University Chorale; Birds on a Wire; Kimberly Dunn Adams, cond.)