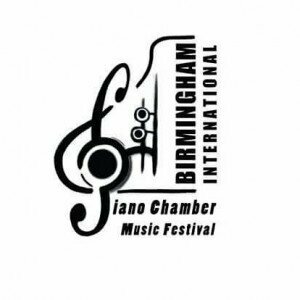 Between 20th and 23rd November this year, the Royal Birmingham Conservatoire will be home to the first Birmingham International Piano Chamber Music Festival. Artists including the Gould Trio, London Bridge Trio, Katya Apekisheva, Christoph Richter, Esther Hoppe, Alice Neary, Robin Ireland, John Thwaites and the festival's director, Daniel Tong, will make music alongside conservatoire students and 8 young ensembles; these groups will have been invited, after preliminary audition, to compete for a prize that includes a commercial recording with Resonus Classics and a concert at London's Wigmore Hall. This celebration of the piano in chamber music will be as collegiate as possible. Jury members will give concerts and teach, and all of the competing ensembles will give a recital as part of the festival and take part in masterclasses too. All this will take place in the magnificent new Conservatoire building in Birmingham, with its impressive Concert Hall for evening performances and more intimate Recital Hall for daytime events.

So, why a festival and competition that focus on piano chamber music?

Throughout the musical world there are many such events that shine a spotlight on the string quartet or solo pianist, however the piano in chamber music is underrepresented, reflecting attitudes as well as traditions. The 'accompanist prize' in the song recital, a recently advertised concert where 'Maxim Vengerov plays Brahms Sonatas' (but with whom?) or even just the relative lack of successful and long-standing piano chamber ensembles when compared to string quartets, all speak of prevailing attitudes that undervalue the role of the pianist when collaborating with other musicians. Chamber music with piano is frequently billed as 'informal' or 'amongst friends' where the string quartet is perceived as a life's work and something inherently spiritual (Jeffrey Tate called the quartet 'the most perfect expression of human behaviour', echoing Goethe's famous description of 'a conversation between four intelligent people'). This cuts both ways. With tongue slightly in cheek, one may occasionally wish for a little less stiffness from quartets, as well as more veneration for piano trios. Whilst I certainly don't intend to question the wonders of the string quartet repertoire, the keyboard has been at the heart of chamber music for hundreds of years, with a body of music that is 'perfect' and 'intelligent' in its own way. Our festival celebrates this, and the many intricacies involved in realising these masterpieces.


Firstly, consider the piano on its own. Already it embodies 'chamber music' by several definitions. It is (or at least was) the domestic instrument, found in numerous homes and the primary source of musical entertainment and dissemination in an era before radio and recordings. Even today, a singalong around the piano is more likely than an impromptu string quartet. It is an instrument for personal music-making – in a 'chamber' rather than a vast concert hall. Piano music almost always has more than one part, often several; chamber music is the intimate interweaving, conversing and symphony of different lines to make one whole. The piano is approachable: the battered uprights found at various London train stations are testament to this. We all own a bit of it. You can put your tea on it. Or your wine.
The most common definition of 'chamber music' is something like the one given by the Collins Dictionary: 'classical music written for a small number of instruments'. Let us now consider the piano within a partnership or ensemble. Vast amounts of Baroque and early Classical
hausmusik
were based around the keyboard: trio sonatas where often players would use whatever instruments came to hand to make music with the harpsichord, spinet or clavichord. Later, Beethoven had to specify that the violin was
obbligato
in his early sonatas, placing them outside a tradition whereby the string parts were still an optional accompaniment to a piano sonata. The mighty
Kreutzer
sonata was written as much to show Beethoven's own virtuosity as those of the remarkable young violinist, Bridgetower, and the Mendelssohn and Tchaikovsky piano trios feature writing that is reminiscent of their composers' piano concertos. (The earlier Mozart piano quartets are written most deliberately in
concertante
style). What is revealed is that the variety of roles and guises undertaken by all of the instruments in piano chamber music is vast and varied. Elevating the string quartet above this is rather like praising an ensemble cast at the theatre for how alike they all are, rather than how they each define a certain role. Of course chamber music, on whatever instruments you play it, depends on both diversity and unity. Let us celebrate it all!
London Bridge Trio – Schumann Piano Trio No. 1, 2nd movement
And consider many of the immortal chamber music composers: Mozart, Beethoven, Schubert, Schumann, Brahms… All pianists. When Brahms and Joachim played sonatas together, I wonder how often the word 'accompanist' was uttered? But perhaps more pertinently, the keyboard was where these great composers were most at home and where their intimate musical thoughts found their most natural expression. The musical codes and messages that passed between Robert and Clara Schumann (and then Brahms and Joachim) were most readily transmitted through the piano. The piece that Clara wished would 'accompany me to the next world' was Brahms' Op. 78 Violin Sonata, not a symphony or string quartet. Earlier, Beethoven and Mozart had beguiled Vienna with their pianism almost as much as their composition – or, more to the point, when they played the piano, the two phenomena became inseparable. The composer, the musician, the instrument became one in the music itself.
Think also of the masterpieces that are particular to the piano chamber music genres. Schubert wrote three of his most ebullient and life-affirming works for piano and strings (I'm thinking of the two piano trios and the
Trout
Quintet) whereas his late string quartets and quintet all share an inescapable sense of mortality. Where would we be without either? Beethoven's
Archduke
Trio. Op. 97 and Op. 96 Violin Sonata show a unique breadth of lyricism. Mendelssohn's piano trios show a particular formal ingenuity and mastery, and Brahms' B major trio and Piano Quintet are the most powerful musical tragedies, unparalleled in his string chamber music. Ravel's Piano Trio is a visionary one-off (the same cannot be said for his quartet, for all its perfection, after Debussy). Elgar's Piano Quintet and Violin Sonata define his chamber work. At risk of repeating myself, I'm not arguing whatsoever for the pre-eminence of this music. Merely that it is a unique body of work and ought to be celebrated as such. In a nutshell, composers often did not write the same kind of music for different combinations of instruments. What they wrote with piano was often both intimately conceived and intellectually complex.
Gould Piano Trio: Schubert D929
At our festival, we will celebrate the richness of chamber music with piano in all its forms. This firmly includes duo sonatas, which are undoubtedly chamber music too! ALL applicants to our competition will be heard. Chamber music is about intimate expression, passion, intellect, sharing, conversation and therefore discovery. Everyone will perform and everyone will learn; in November we will all be making music together in Birmingham, and I urge as many people as possible to join us for this unique event. For more information about the event, or if you think you have what it takes to join us, visit:
http://www.bcu.ac.uk/pianochamberfest18
.
London Bridge Trio – Mendelssohn Piano Trio No. 2, 1st movement
Daniel Tong is Head of Piano Chamber Music at the Royal Birmingham Conservatoire.

He is also pianist in the London Bridge Trio amongst a multitude of musical projects, which include directing the chamber music festivals in the Wye Valley and Winchester.

www.danieltong.com