Two years since its inception, Field's suite for solo piano sees dozens of live performances, recordings and multi-media collaboration to fund non-profit support.
In 2021, American composer Brian Field penned Three Passions for our Tortured Planet, a dramatic multi-movement piano suite designed to foster continuous global awareness about climate change. I interviewed Brian two years ago as the project was just beginning, and recently followed up on exciting progress he has made since the project's inception to learn about how it has grown, and the impact made on both the musical and environmental community.
Fanny: Brian, first off, a big congratulations for Three Passions for our Tortured Planet. I understand that it has not only been performed many times worldwide, but has also won several awards including the Platinum Prize in the Beethoven International Music Competition and First Prize at the Golden Keys Piano Festival this year.
Brian: Thank you! The project is two years in, has been doing very well on multiple fronts with dozens of pianists having joined the project so far from all parts of the world giving live performances and also a great many social-media based recordings that artists have created to further amplify the message across those channels.
Some pianists have also chosen to commercially record selected movements, and both Spanish pianist Irene Cantos and Russian pianist Vasilisa Bogorodskaya have commercially released recordings of the entire suite. Kay Kyung Eun Kim—to whom the piece was originally dedicated—is also releasing a commercial recording of the work in January 2024 on the Steinway label as part of a collection of piano music, including those by John Corigliano and Philip Glass.
Fanny: Three Passions for our Tortured Planet includes the movements Fire, Glaciers, and Winds – each focusing on a particular theme of climate change. While they were all originally written for piano, have you thought about arranging them for other instruments or integrating them with other types of media?
Brian: The first movement, "Fire", has already been arranged for various other instrumental settings – for solo marimba, saxophone quartet and string quartet as well. There have also been some very inventive multimedia presentations of the suite. For example, in Romania, pianist Elena Popa created an immersive version in an underground club that included projected images upon on-stage props.
Some of these kinds of projected images treatments also found their way into pre-recorded videos of the movements too, creating a cool "overlay" kind of effect, as in this example of Vasilisa Bogorodskaya's performance of Winds.
"Winds" (multimedia excerpt) – from Three Passions for our Tortured Planet
Also on the multi-disciplinary front, I have been collaborating with a trio of Italian artists— Giulia Miceli, Giulia Di Stefano (dancers) and Chiara Schmidt (piano)—who are creating a choreographed, immersive, live interpretation of the suite that will stage in Austria and Italy over the coming months.
Fanny: That is so exciting! Is the project meeting the expectations you initially had two years ago?
Brian: The project has been truly rewarding and underscores the need for ongoing regular awareness that can be translated into action. With the increasing build-up of greenhouse gases across the planet, we are threatened with a climate crisis whose long-term impact is greater than world wars, political unrest or the coronavirus pandemic – it is an urgent time for how we exist on this planet.
Sadly, the importance and focus on this problem falls out of favor in most mainstream news media and therefore fades from public consciousness until there are critical moments in time—a ravaging wildfire here, a drought there—and then a day later, media attention drifts elsewhere. The purpose of the project has always been to create an ongoing, global cadence of awareness to keep this issue top of mind and spur subsequent action.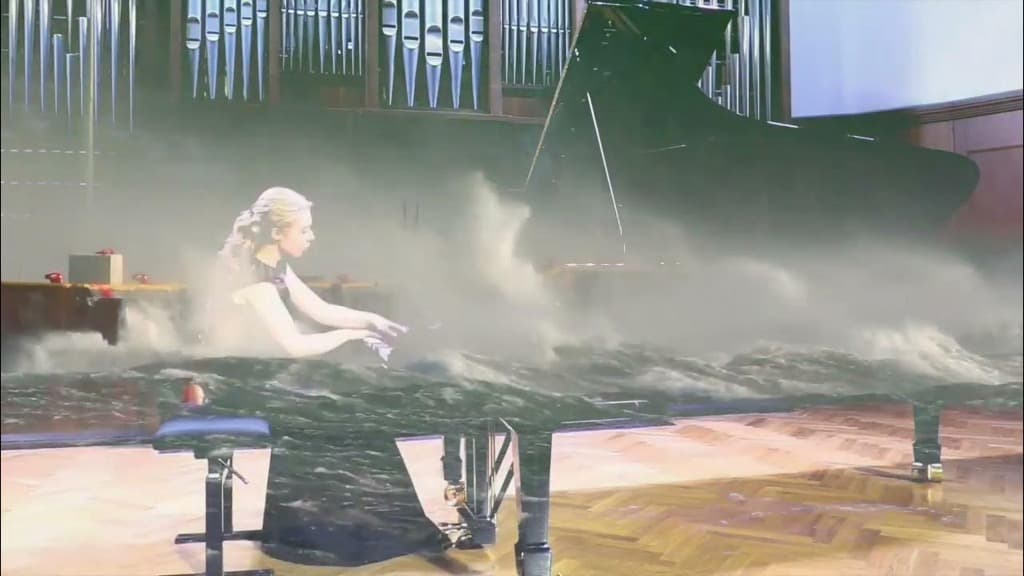 Beyond the tactical things each of us can do on our own, personal front, the "action" element for this project is focused on policy change, which requires science-based support and consistent activity. As such, all of the royalties that I collect through this project are donated in full to the Union of Concerned Scientists, a decades-old science-led institution that uses rigorous, independent science to solve our planet's most pressing problems. As part of my project, I felt that aligning with the Union of Concerned Scientists was a key part of advancing the goals for not just awareness, but advocacy and action in creating change.
I hope that this project will continue to grow and reach broader audiences through live performances, social-media amplification and commercial recordings to support these policy changes.
I encourage any who wants to join us in this musical/ecological mission by signing up at the project website.
For more of the best in classical music, sign up for our E-Newsletter