Can you guess the composer of these 6 works? Our composer in question is a 20th century composer of note who wrote in every genre—multiple symphonies, a cycle of string quartets, concertos, operas, jazz, sonatas, hit songs, and the music to over 30 film scores including a creepy science fiction melodrama.
This composer often used a haunting four note sequence: D-E flat-C-B as a musical metaphor in especially the autobiographical pieces. Another stylistic characteristic is that the composer frequently used instrumentation of extremes: very high instruments with very low.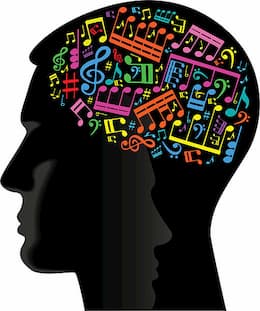 His first opera—deemed lurid, obscene, and graphic—caused a scandal. The controversy resulted in the composer having to live in fear under the threat of arrest. Music of course, can be regarded as powerful tool for propaganda. He became an outcast. His friends wouldn't even speak to him. The composer actually lost three family members who'd been imprisoned. Finally, he had to resort to sleeping in the stairwell, with a small bag packed, and indeed was summoned for interrogation, narrowly missing a similar fate.
Despite censure, nonetheless he was able to continue to compose, music that sounded happy-go-lucky, mimicking, sardonic, but wasn't there an underlying feeling of despair? Somehow, he was able to retain his integrity, and he composed countless masterpieces.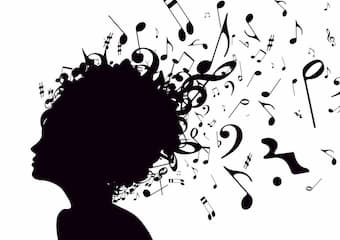 Known for his passion for soccer, and a good sense of humor liberally spiced with four-letter-words, his marriage included a pre-nuptial agreement. Theirs would be an "open" marriage, but his wife reneged on the arrangement when the composer fell in love with a 20-year-old student. As a consequence, the couple divorced but hastily remarried when they discovered the wife was pregnant.
His music, powerful, dramatic, with large climaxes and surprising silences, is deeply personal much of it dedicated to the victims of fascism. Perhaps you didn't imagine one composer could compose in so many varied styles. Stumped? The answer is below.
Answer:
Dmitri Shostakovich, (1906-1975) composer and pianist, was born in St. Petersburg, Russia. He composed 15 symphonies, 15 string quartets, a piano quintet, two piano trios and two pieces for string octet. His solo piano works include 24 preludes and fugues, and he wrote many concertos and numerous film scores.
The opera, which sealed his fate and earned the wrath of Stalin, was the opera Lady Macbeth of the Mtsensk District. He was subjected to harassment, denouncement, and censure, and musicologists still debate whether his music is interspersed with hidden meanings. What do you think?
Here are the titles of the six featured pieces in respective order:
String Quartet No. 8 in C Minor, Op. 110
Tahiti Trot, Op. 16 (orchestral transcription of Youmans' Tea for Two)
Suite for Variety Orchestra, "Jazz Suite No. 2": VI. Waltz No. 2
Symphony No. 4 in C Minor, Op. 43 – I. Allegretto poco moderato – Presto
Piano Concerto No. 2 in F Major, Op. 102 – I. Allegro
Cello Sonata in D Minor, Op. 40 – IV. Allegro