Anna, Anna, Sacrée Nana!

Anna Nebretko is known to be a star in the opera world.

But nowadays, record companies have become so proficient in marketing and "creating" artists, so to speak, with digitally enhanced images, glamorous makeup and wardrobe, "technically" improved sound and more, that the classical music "stars" have become not so different from the manufactured starlets and supermodels of popular media.

Reality is cruel however, and most of the time these subjects suffer from average talent and a distinct lack of personality. Besides a marketable face (Lang Lang perhaps being the exception), what they have to offer is ferocious ambition, and not much else.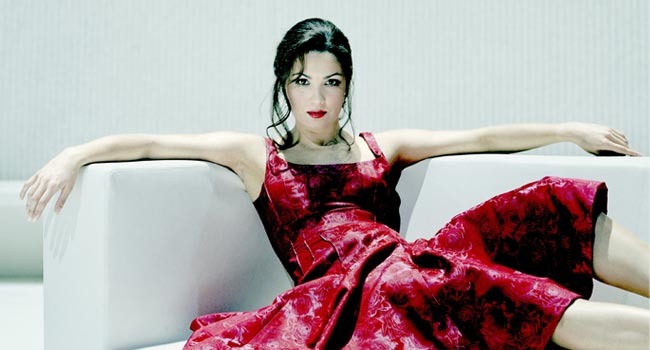 So before hearing Nebretko perform live, I will confess to having doubts about her ability. I went to watch her perform Donizetti's L'Elixir d'Amour at the Opera Bastille, which did not help her cause, as I've never been a big fan of the venue. It was built during François Mitterrand's era, and the French president sought to create a "modern and popular" venue to share classical music with the masses.

Though the venue was modern in its time, it hasn't aged well, with a cold and bland interior that seems devoid of personality, and the acoustics are unfortunately a bit disappointing for an opera house.

This was the first time I had seen L'Elixir d'Amour, and apart from the second act's notoriously famous romance aria Una Furtiva Lacrima, I was not familiar with the score.

The musical flow was delicate, intricate, sensitive and poetic. The story is a classic tale: boy loves girl, girl teases boy, and hope, despair, wine and money converge to weave a plot filled with action and drama, ending finally on a happy note. What's amazing is that the entire opera was conceived and written in a mere two weeks.

Laurent Pelly's production was light and refreshing, and very much in line with the storyline. The orchestra and chorus of L'Opéra National de Paris were excellent, and the tenor Giuseppe Filianoti was one of very few whose voice was strong enough to be heard during the whole performance.

Of course, the centre of attention was Anna Nebretko, shattering all my preconceptions with her performance. She was lively, playful, charming — a real seductress. Not only the lady can sing, she can also act, dance and tease the audience; she has the face, the voice and the voluptuous figure to give the audience a real visual and musical treat.

Consider this skeptic converted. I am ready anytime for Anna Nebretko, whether in opera or in concert, and may there be many encores to come.

Anna Nebretko

Giuseppe Filianoti
Paris
Paris has been home for many years.
And since we don't have a flat anymore, I have been looking for the ideal boutique hotel, homey enough for me to stay every time when I go back to Paris.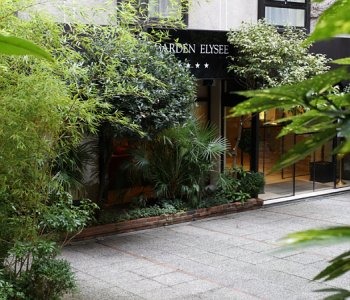 This time, I discovered a small hotel,  Garden Elysee, nestled in the heart of the 16th district, with rooms looking into a charming courtyard full of vegetation, so calm and peaceful that you don't have the feeling of being in a big city.
My stay in Paris have me not only going back to my favorite restaurants, but also discover some new gems with my local Parisian friends.
Sardegna a Tavola, a small sardenian restaurant in the 12th district, 10 minutes from Bastille Opera , was a great find.
I had a seasonal salad covered under a generous portion of tuna and mullet bottarga followed by giant baked razor clams with garlic, the meal was so tasty that for the following 2 days, I was still nostalgic of the strong Mediterranean flavors.
Passiflore is what I call my "cantine", I usually go at least 2 times during my stay, and more if I stay longer.
The game season was in force when I was there, although I am more of a fish and seafood person, but I did not want to miss the occasion of having dish unfound and sometimes even unheard of in Hong Kong. I had grouse ( a bird from Scotland), wild duck, rabbit (not all on the same day, please,) all cooked delicately by Roland.
Another cantine is Dessirier, one of the best seafood restaurants in Paris, I always enjoyed the fresh oysters, fatty Belons, creamy Spéciales, juicy Pousse en claires, ahhh, this is sans fin… and of course, their signature lobster macaroni or shellfish coquillette, all wash down with a nice bottle of champagne Rosé! Que la vie est belle!
Photo credits:
anastasiasblackbook.com
,
venere.com