Curious Matters of the Heart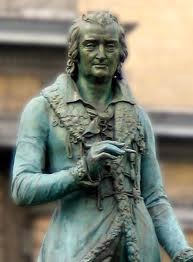 André Ernest Modeste Grétry
String Quartet in D major, Op. 3, No. 4
Zemire et Azor: Air de Ballet

It is hardly uncommon for relatives and friends — generally called heirs — to squabble over the inheritance of property, titles, debts, rights and obligations upon the death of a dearly beloved. The passing of André Ernest Modeste Grétry on 24 September 1813, however, took on a rather macabre complexion. You see, Grétry was born on 8 February 1741 in the Prince-Bishopric of Liège, presently located in the French-speaking southern region of Belgium known as Wallonia. For much of his active life as a composer, Grétry worked in Paris, and he even acquired French citizenship. After taking his terminal breath, he was buried at Père Lachaise Cemetery in Paris, yet his hometown of Liège demanded the return of his body. Parisian and French authorities refused, prompting a series of lawsuits over Grétry's final resting place. The matter was finally settled fifteen years later with a somewhat uneasy and grotesque compromise. The city of Liège would build a large bronze statue of the composer containing Grétry's heart, while his body would stay in Paris! Finished in 1842 and placed in front of the opera house, the statue indeed still holds Grétry's disembodied cardiac muscle.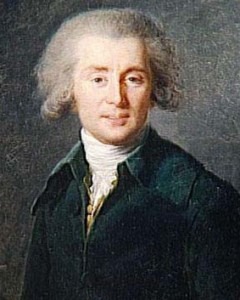 If you ever find yourself in the vicinity of the statue, please listen carefully; the heartbeat you hear might not be your own — Edgar Allan Poe could not have scripted it any better! How can we possibly make sense of the detracted legal fight for the composer's body parts? It becomes somewhat easier to understand if we recognize that Grétry was the most famous composer in France during the tumultuous times of the French Revolution. He might eventually have lost his heart, but miraculously he kept his head during the successive reigns of Louis XVI, the storming of the Bastille and rise of Maximilien Robespierre, and the rule of Napoleon Bonaparte. In all, Grétry wrote more than 70 operas — particularly the "opéra comique" variety — and he occupied a central position in French operatic life. During his early years in Liège, Grétry studied with Jean-Pantaléon Leclerc and Nicolas Rennekin, both eminent organists and composers. Yet he also developed an interest in opera, kindled by traveling Italian opera companies. In the spring of 1760, he received a scholarship that allowed him to move to Rome and complete his education under Giovanni Battista Casali. Grétry stayed for six years and composed 6 String Quartets, his first opera Le Vendemmiatrice (The Grape Picker) and a variety of sacred music. He left for Geneva in 1766, and became fast friends with the French writer, historian and philosopher Voltaire. Actually, it was Voltaire who encouraged the young composer to try his luck in Paris, and with help from the Swedish ambassador, Grétry arrived in 1767. He quickly collaborated with the librettist Jean-François Marmontel, and the opera Le Huron (The Huron), based on a Voltaire story of a torrid love affair between a local girl and a man raised by the Huron Indians in America, became an unqualified success.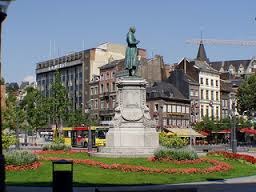 Two additional operas soon followed, and a contemporary critic remarked, "There has never been a composer who has been able to adapt the Italian melody to the character and genius of our language as well as Grétry." To celebrate the young Dauphin's wedding to Marie Antoinette, Grétry composed two operas, and the grateful Queen appointed him musical director in 1774. Apparently, he provided basic musical instruction to Marie Antoinette, and also taught her to play the harp. Grétry composed about two new operas a year, and King Louis XVI granted him a substantial pension, which was quickly cancelled by the French Revolution. Nevertheless, he found favor with the new regime, and received numerous distinctions and rewards, and the Republic made him an inspector of the Conservatoire. Napoleon Bonaparte granted him the cross of the Legion of Honor, and reinstated his pension. Assured of a stable income, Grétry purchased Rousseau's Hermitage near Montmorency — the villa formerly occupied by the philosopher — and gradually eased into retirement. Grétry's music displays remarkable lyrical properties, amply showcased in his two best works, Zemire et Azor of 1771 and Richard Coeur-de-lion of 1784. Notable for a distinctive declamatory style, inventive use of ensembles and graceful charm, Grétry's music served as a model for Wolfgang Amadeus Mozart and Ludwig van Beethoven, who both composed variations on Grétry themes. Grétry once famously remarked, "It is the musician who learns to interrogate the passions, to sound the depths of the human heart." No wonder the city of Liège demanded the return of his vascular organ!