That wonderful week between the festivities of Christmas and New Year is used by several countries in different ways. For many of us, it's a quiet time to play with our new presents, visit old friends, get up-to-date on everything we missed but that our friends are excited about, and other fun things. Christmas week also has other festivities, most of which occur on December 26.
In the UK, Boxing Day falls on the 26th. The first time the day was given this title was in the 1830s, but the practice itself, of giving a Christmas box to postmen and servants, probably dates back to the 17th century. Although originally held on the first weekday after Christmas, the date has now been fixed to December 26th. It's been a holiday in the UK since 1871. It's also celebrated in a number of countries where the British once held sway: Scotland, Northern Ireland, Hong Kong, Australia (except the state of South Australia), Canada, Bermuda, and Trinidad and Tobago. For those who still haven't had their fill of shopping, in many countries, Boxing Day is the first day of the post-Christmas sales.
St. Stephen's Day also falls on December 26. St. Stephen was the first Christian martyr and his name day is celebrated in many countries all over the world. In Ireland, St. Stephen's Day is also known as Wren Day. According to legend, St. Stephen was betrayed by a wren when he was trying to hide from his enemies, and so on St. Stephen's Day, it was tradition to kill a wren.
Now, this tradition has been replaced with one more benign, where a fake wren is placed on a pole and paraded around town. A wren song is sung, about the wren as 'King of all birds,' and the 'wrenboys' go from door to door begging for money and food as they sing 'The Wren Song'.
The tradition, as are many these days, is fading away.
Canadian singer Meredith Hall specializes in Baroque music and also is known for singing songs from her home province of Newfoundland. The accompanying ensemble, La Nef, is a group of up to 20 members who come together to perform Middle Ages and Renaissance music.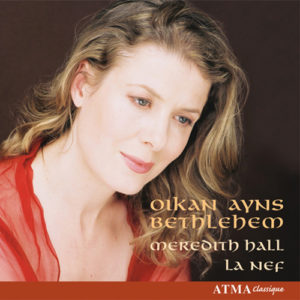 Traditional: The Wren Song

Performed by
Meredith Hall
La Nef

Official Website