Classical music is having a moment at the movies. From Tár to Chevalier to Maestro, studios have been gambling lately on movies about classical music and classical musicians.
Soon we're getting a new one about the life of legendary soprano Maria Callas. Here are some questions and answers about the film for any curious classical music buffs:
What is the new Maria Callas movie called?
The new movie is called Maria.
Who stars in Maria?
The biggest name by far is Angelina Jolie, who will be playing the lead role of Maria Callas.
There's an impressive supporting cast, too.
Italian actress Valeria Golino is set to play Maria's estranged sister Jackie Callas. (Classical music movie buffs might remember Golino from her role as Julie Guicciardi in the 1994 Beethoven movie Immortal Beloved.)
Immortal Beloved (1994) – Moonlight Sonata Sequence
Haluk Bilginer will play Aristotle Onassis, Callas's wealthy lover from the late 1950s to the late 1960s.
Other roles will be played by Pierfrancesco Favino, Alba Rohrwacher, Haluk Bilginer, and Kodi Smit-McPhee.
What events might the movie cover?
Deadline reports, "Based on true accounts, Maria will tell the tumultuous, beautiful and tragic story of the life of the world's greatest female opera singer, relived and reimagined during her final days in 1970s Paris."
If we look back at the real life history, we can guess at what the movie might cover. Callas struggled with vocal trouble, attributed at various times to weight loss, menopause, and a connective tissue disorder called dermatomyositis.
The movie might also look at her battles managing her public image as a temperamental diva, her years-long feud with Metropolitan Opera General Manager Rudolf Bing, and her thwarted desire to have children.
Based on the casting, we know for sure that the movie will look at her affair with shipping titan Aristotle Onassis. They met at an afterparty in 1957, and two years later, Callas left her husband. However, Callas and Onassis never married, and in 1968, Onassis married former First Lady Jacqueline Kennedy instead. Despite this, it is believed that Onassis and Callas continued their clandestine relationship.
Maria Callas sings "Casta Diva" (Bellini: Norma, Act 1)
Who is the director?
The director of Maria is Chilean filmmaker Pablo Larraín.
Larraín is best-known for his movies about two other female icons: 2016's Jackie (with Natalie Portman starring in the main role of Jacqueline Kennedy) and 2021's Spencer, starring Kristen Stewart as a young Diana, Princess of Wales.
Both had positive reviews from critics and more mixed receptions from audiences. We'll see if that pattern continues with Maria.
In a statement, Larraín said, "I am incredibly excited to begin production on 'Maria,' which I hope will bring the remarkable life and work of Maria Callas to audiences around the world… Having the chance to combine my two most deep and personal passions, cinema and opera, has been a long-awaited dream. To do this with Angelina, a supremely brave and curious artist, is a fascinating opportunity. A true gift."
Who wrote the script of Maria?
The Maria script was written by screenwriter Steven Knight, who also wrote the screenplay for Pablo Larraín's Spencer.
SPENCER – Official Trailer
Has the SAG-AFTRA strike impacted filming?
The SAG-AFTRA (Screen Actors' Guild – American Federation of Television and Radio Artists) strike has prevented actors from working since July of 2023. It is still ongoing as of the time of this writing (November 2023).
Maria is an independent production and has negotiated terms that allows its actors to work during the strike. That's why it is moving ahead while other sets are closed down.
Where will Maria film?
The team shooting Maria will be traveling across Europe over the course of an eight-week shoot in late 2023, stopping in Paris, Milan, Budapest, and, of course, Greece.
Do we know anything about the wardrobe?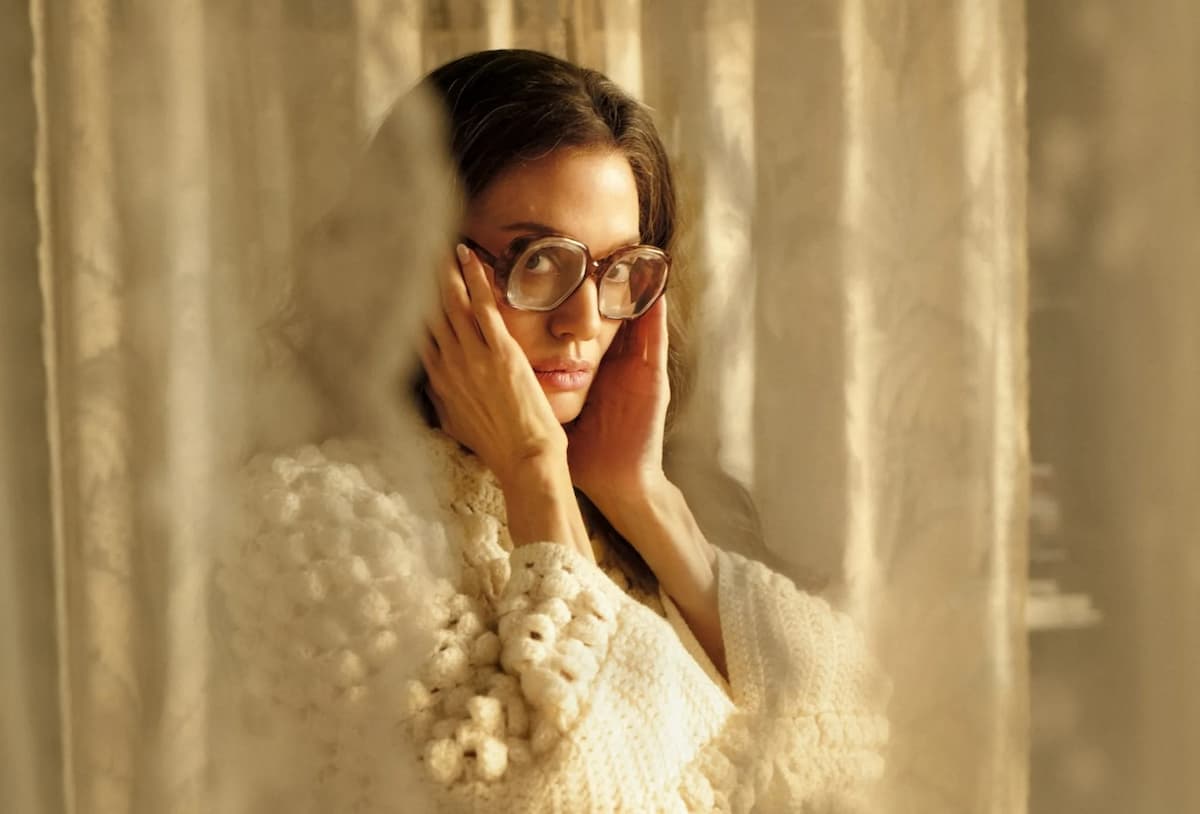 Any movie devoted to Maria Callas is bound to have incredible costume design.
The costumes will be based on clothing that Callas actually wore.
However, the producers have emphasized that the singer's iconic fur coats are going to be vintage furs or fake furs, and that no animals will be harmed in the making of the film's lavish wardrobe.
Hasn't there already been a Maria Callas movie?
There have been a few, actually!
Maria by Callas was released in 2017, but it was a documentary.
Back in 2002, director Franco Zeffirelli filmed his own take on the final days of Callas's life, in a movie called Callas Forever. The Guardian labeled Callas Forever "camp extravaganza of such exquisite awfulness, such unembarrassable silliness, that you watch it hypnotised" – so it sounds like there's room for another take!
When will Maria be released?
As of late 2023, Maria has no release date.
However, we might expect to see it released in late 2024 or 2025 at the end of the Oscars eligibility period, to maximize its chances at awards season glory.
For comparison, Jackie was released in December 2016 and Spencer in November 2021.
No matter when it comes out, it will surely cause buzz among opera lovers!
For more of the best in classical music, sign up for our E-Newsletter