'Quiet Rhythms' is a monumental solo piano cycle by American composer William Susman, comprising four books of music, each one a set of 22 short pieces with 11 Prologues and 11 Actions. Each prologue acts as a preface for the story to unfold. It is introspective, contemplative music with spooling minimalist melodies, structures drawn from Medievalist fugues, hypnotic Latin rhythms and arresting syncopations, and subtly shifting jazz harmonies – all elements which the composer has spent a lifetime studying.
William Susman: Quiet Rhythms No. 7
This latest release sees the composer performing his own music at a special venue in New York City, Spectrum NYC, a place for creation and connection, for musical experimentation and innovation, and the brainchild of musician and biotech entrepreneur Glenn Cornett.
William Susman described the venue to me in an email message:
"I want to share with you a story that intersects a Jewish Burial Society on Ludlow Street in New York City and a loft music series. Several years back, I performed at Spectrum NYC when they were located at 121 Ludlow. Glenn Cornett….carried his passion for presenting music (and his Steinway concert grand piano) to lower Manhattan. In the stairwell, climbing up to his loft, was a stone plaque with names set in Hebrew. I did some research and learned about the past history of this place. Each time I performed here, the experience for me was transformative."
The building, which dates back to 1893, was at one time a synagogue, and before that a Jewish burial space. In its heyday, this area of New York was home to a flourishing Eastern European Jewish community.
Quiet Rhythms at Spectrum NYC was originally recorded back in 2013 and features selections from Book I and II of Susman's complete Quiet Rhythms. At the time, the composer was still working on the cycle. Nos. 13, 16, 18, 20, 21 and 22 are world premiere recordings (other pianists who have recorded selections from Quiet Rhythms include Vanessa Wagner and Nicolas Horvath). It was not Susman's initial plan to record a live album and he didn't revisit the recording until 2020, when, during the pandemic, he liked what he heard and wanted to share it with others.
Susman described the act of performing his own music as "a rarefied tightrope between vulnerability and sublimity". And once senses this vulnerability in the performances on this new release. There's tenderness and intimacy, fragility and wistfulness; but also fervent joy and restless energy. Textures shimmer and bloom while sensual, perfumed harmonies and chord voicings drawn from jazz intrigue the ears. The recorded sound is immediate, crystalline yet warm and colourful, while the tempos are subtly paced with sensitive rubato which lends a sense of improvisation. The occasionally creak or shuffle from the audience reminds us that this is a live recording. Dynamically quiet yet profoundly expressive, this is mesmerising music that ebbs and flows in a haunting and subtly powerful performance by the composer.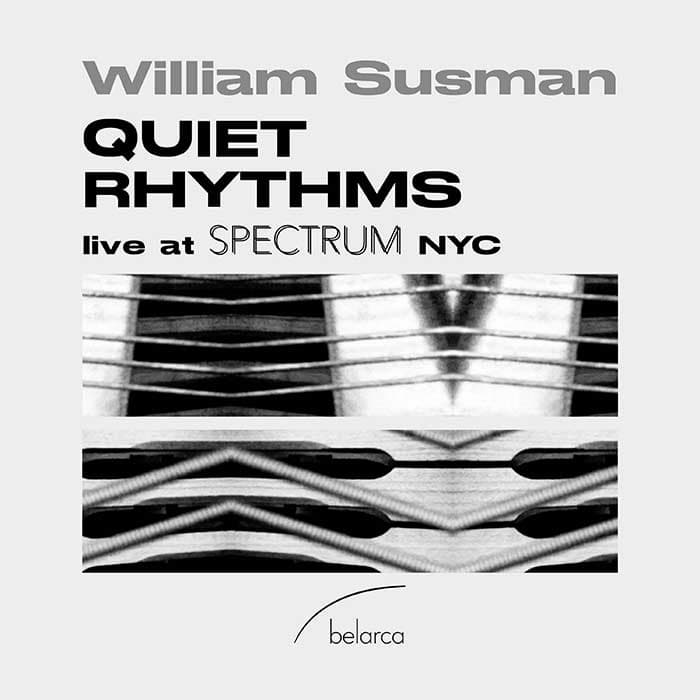 Quiet Rhythms Live at Spectrum NYC is available now on CD and digitally on the Belarca label.
For more of the best in classical music, sign up for our E-Newsletter