Chinese-born bass-baritone Shenyang came to the world's attention in 2007 when he won the "BBC Cardiff Singer of the World" competition. Ever since he has established himself as one of the finest voices of his generation. He has accumulated an impressive operatic and recital repertoire, and he embodies a 21st-century bridge between the cultures of East and West, breathing life into the vocal treasures of his native heritage. He has also been appointed Brand Ambassador for Montblanc in 2011 in recognition of his emerging stature as a prominent musical and cultural figure in Asia.
Shenyang was born on 20 March 1984 in Tianjin, China, the son of professional singers. As he recalled in an interview, "my parents studied at the Tianjin conservatory—that was how they met. When I was a child, they didn't force me to learn any instruments. It was around the time when my voice changed, when I was 16, that I fell in love with classical music. I just felt it was something I should really do. No one forced me to learn. I just really liked it, and thought I would go for it."
Shenyang Sings Rachmaninoff's Aleko, "Cavatina"
Shenyang grew up surrounded by music of all sorts. "When I was a kid," he explained, "I thought that classical music was the same as pop. I listened to Michael Jackson and Herbert von Karajan at the same time." And apparently, he took much inspiration from recordings of the German Bass-Baritone Hans Hotter. Shenyang entered the Shanghai Conservatory of Music at the age of nineteen and studied with Zhou Xiaoyan at the Zhou Xiaoyan International Opera Center. Zhou was called "China's First Lady of Opera," and considered to be the first important instructor of Western opera in China. Although it wasn't even originally part of his musical plans, his colleagues and teachers convinced him to enter the 2007 "BBC Cardiff Singer of the World" competition less than 24 hours before the contest's Chinese auditions. Once he had discovered that he was advancing to the main competition, Shenyang was selected to sing for Renée Fleming in a master class at the Shanghai Conservatory. She was struck by his unusually mature bass-baritone voice, and considered it a remarkable discovery, as few opera singers had come out of China in recent years.
Ye Xiaogang: The Songs of Sorrow and Gratification, Op. 67 (Shenyang, bass-baritone; Royal Scottish National Orchestra; Gilbert Varga, cond.)


According to Shenyang, "the pressure was high and the result unexpected. We had four singers in that class and an audience of 500." During the class, he mentioned that he was preparing for Cardiff, which prompted a very quick reply from Ms. Fleming: "Do you need any help?" "I could not answer," Shenyang said. "I didn't want people to think that I am the kind of person who gives Renée Fleming his business card." Fleming contacted him after the class and once again offered her help. In fact, she arranged for Shenyang to visit New York, helped him to make some professional contacts, and introduced him to voice coaches at the Metropolitan Opera. When the time came to depart for Cardiff, "I had no time to get nervous," he said. "I can't remember how many interviews I did in Cardiff. My first TV interview was in English, as was my first radio interview. It was so hard for me. I mentioned several times to the media people, I don't care about the prize. I just want to show my best to the audience and to the jury." Winning the competition made him realize that he had to carry a heavy burden. "You cannot do nothing," he said. "You have no choice. If you get that prize and in the future you have nothing, it's worse than not coming to Cardiff or not winning."
Franz Schubert: "An Schwager Kronos," Op. 19, No. 1 (Shenyang, bass-baritone; Brian Zeger, piano)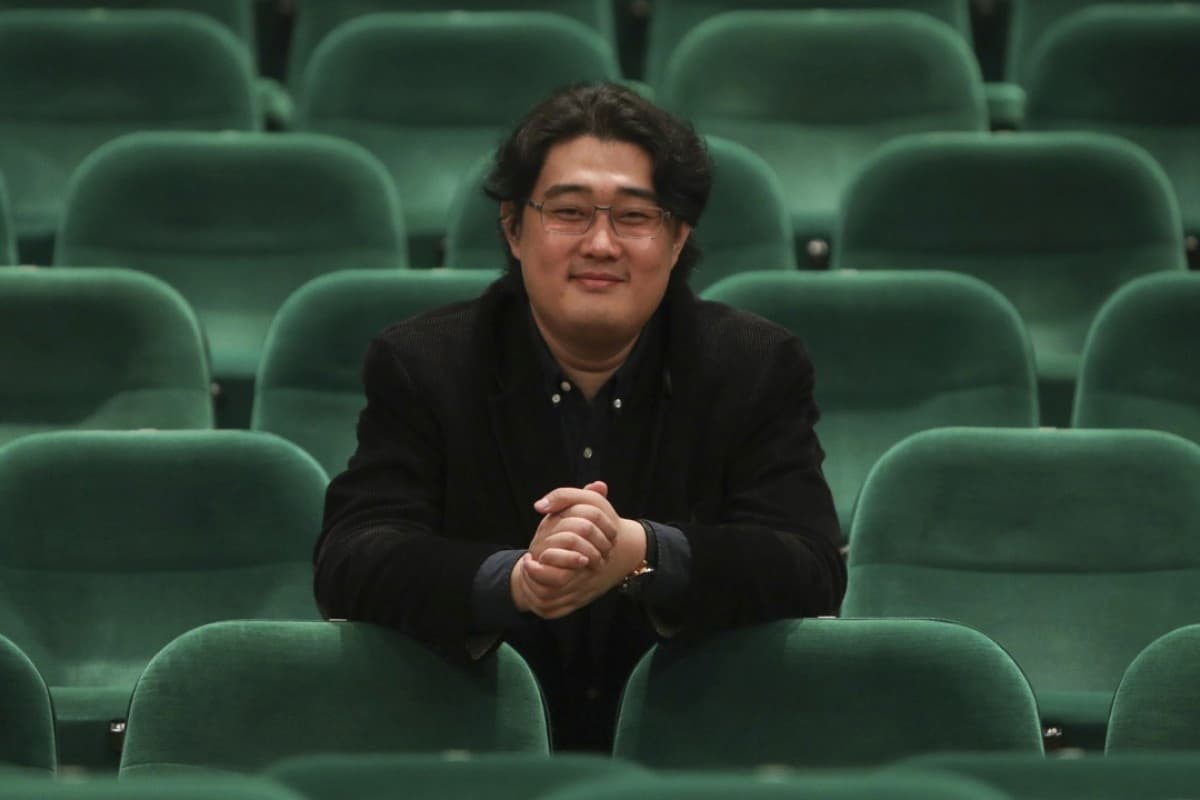 Shenyang entered the Metropolitan Opera's Lindemann Young Artist Development Program, the artist diploma program at the Juilliard School, and the Salzburg Young Artist Project. Noting some confusion in the Western press, he changed his name "Shen Yang," to "Shenyang," combined his name to be spelled as one word. After establishing his international reputation, Shenyang is now based in Shanghai again. He is passionate about bringing Western classical music to a wider audience in China while continuing to promote his native Chinese heritage. While he considers Western opera as the genre that best fits his style, he had released several recordings for the Chinese label FengLin. He even recorded a pop album with crossover appeal when he was 19. "I want to forget that recording," he says. "It's not my style." Shenyang's goal was never to become a world-famous singer, but he hopes there are those for whom his art becomes something of a necessity. As he pointedly explains, "I'm not a singer who likes music. I'm a music lover who works as a singer."
For more of the best in classical music, sign up to our E-Newsletter
Shenyang Sings Huang Zi's "Flowers in the Morning Mist"