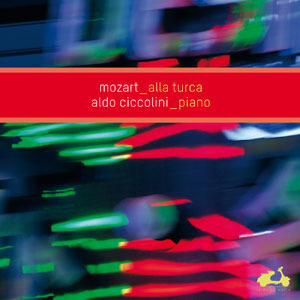 Sonata no.2 K280
Presto
Aldo Ciccolini
From Mozart : Alla Turca (2011)
Released by La Dolce Volta
Mozart: Sonata no.2 K280 – Presto


Over the course of his 60-year career Aldo Ciccolini has established an intimate relationship with the great composers. Now aged 85, he takes a fresh look at one of the greatest and says "I understand Mozart now".
For this recording Aldo Ciccolini plunged into the past, to his earliest years: he says that with the Bechstein he rediscovers "the sound of my childhood" and that this new energy does justice to the impetuous spirit of an untamed genius. Although he has played and replayed these three sonatas for so many years, they suddenly rise to new heights, borne by the deep relationship between the two masters.
It took Mozart 17 years to write these sonatas; it took Ciccolini 85 to transcend them.