Meng-Chieh Liu is a highly acclaimed pianist with Taiwanese roots; he has recently released his latest album demonstrating the deeply moving nocturnes of Frédéric Chopin (1810-1849). Consisting of 21 pieces, this exquisite collection spans a total of two hours, exhibiting Liu's unparalleled musical abilities. As a true master of his craft, Liu delivers a performance that is nothing short of breathtaking, leaving listeners captivated by his skillful and emotional interpretations.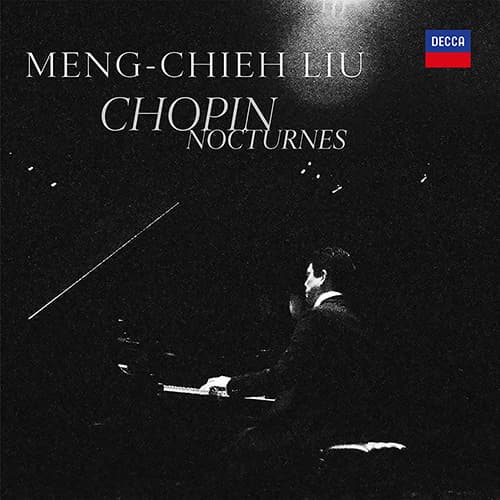 Liu's exceptional talent and expertise are expressed right away in Chopin's Op. 9, the first three pieces of the first disc. However, it is the Nocturne in C-sharp minor Op. 27, No. 1 that truly takes the center stage. This composition is a masterpiece in every sense of the word, and Liu's interpretation of it is phenomenal. Beginning with a Larghetto, Liu's performance displays a restraint that is both impressive and captivating. As the melody progresses, he masterfully allows the notes to build and unfold, ultimately leading to a truly awe-inspiring delivery. Throughout his presentation, Liu consistently enchants the listener with evocative sentiment and a valiant portrayal in subsequent parts. As the initial theme returns, his performance instills a remarkable sense of peacefulness and serenity in the listener.
Frédéric Chopin: Nocturne No. 7 in C-Sharp Minor, Op. 27, No. 1 (Meng-Chieh Liu, piano)


Another example of Liu's virtuosic skill can be found in his stunning performance of the C minor Nocturne, Op. 48, No. 1. While this piece is beloved and performed by many, Liu's interpretation of it is particularly poignant and moving, evoking intense and complex emotions throughout the piece.
Frédéric Chopin: Nocturne No. 13 in C Minor, Op. 48, No. 1 (Meng-Chieh Liu, piano)

During a time of grief and mourning, Chopin created a heartfelt and melancholic Nocturne in E minor, Op. 72 No. 1. Within the composition, Liu skillfully employs the bel canto style, conveying a deep sense of emotion and displaying a mastery of interpretation. Through his performance, Liu manages to create a moving and affectionate rendition of Chopin's work, leaving a lasting impression on all who hear it.
Frédéric Chopin: Nocturne No. 19 in E Minor, Op. 72, No. 1 (Meng-Chieh Liu, piano)


The album in question is a true work of genius, replete with emotionally charged compositions that will leave listeners spellbound. The depth and complexity of the music is truly magnificent, and it is clear that the artist has poured his heart and soul into every note. It is a true masterpiece of musical excellence, designed to leave an indelible impression on all those who hear it. Even after the final note has faded away, the echoes of this incredible album will continue to reverberate in the hearts and minds of its listeners for years to come.
Liu's album, Chopin Nocturnes, is available on Universal Music Taiwan label and also via streaming platforms.
Learn more about Meng-Chieh Liu.
For more of the best in classical music, sign up for our E-Newsletter
Meng-Chieh Liu's Chopin Nocturnes is available for online streaming on Spotify and Apple Music.