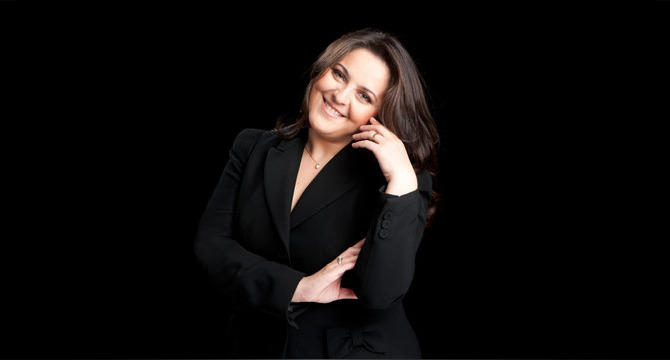 Just by looking at her photos, I can feel the Italian warmth from Maria Agresta's beaming smiles. A winner of several competitions, Maria Agresta made her debut in 2007. Since then, she has worked with conductors like Gianandrea Noseda, Zubin Mehta and Riccardo Muti, in prestigious venues like the Carnegie Hall in New York, Teatro Regio in Turin, and the Teatro dell'Opera di Roma. In September, Maria Agresta will act as Violetta in a production of Verdi's La Traviata, at the Guangzhou Opera House. Here, the soprano tells you that if she had not chosen a singing career, she would have probably ended up as a cook.

MA: Maria Agresta
JL: Jenny Lee

JL: Do you feel that you have an affinity with Verdi's music?

MA: I love Verdi because I am Italian. His ability to set to music the human passions is something incredible!

JL: How do you interpret the role of Violetta in La Traviata?

MA: I'm seeking, through study, to grasp all aspects of Verdi's Violetta that suggests in combination with my "feel" of woman.

JL: Riccardo Muti is famous for his interpretation on Verdi. How was the experience opening the season of the Teatro dell'Opera di Roma with Muti in Simon Boccanegra?

MA: With Maestro Muti has been a wonderful experience, working with him helped me to grow professionally and he has enriched my artistic knowledge exponentially.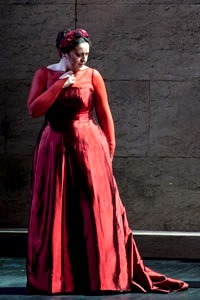 JL: Are you from a musical family? What is your education background?

MA: In my family there is no musician apart from a second cousin. I have a degree in music.

JL: Apart from singing, do you have other hidden talent?

MA: Many tell me that I am very good in the kitchen and I must say that I love to cook, and if I had not chosen to be a singer, I probably would have become a cook or a baker! Who knows …

JL: What is your goal in five years?

MA: My main goal is to keep working and loving my job. Reconciling the affections is the key part of my life.

Official Website

"D'amor sull'ali rosee" Il Trovatore G. Verdi
Traviata
La Traviata will be performed at the GOH from 27 to 29 September, 2013.