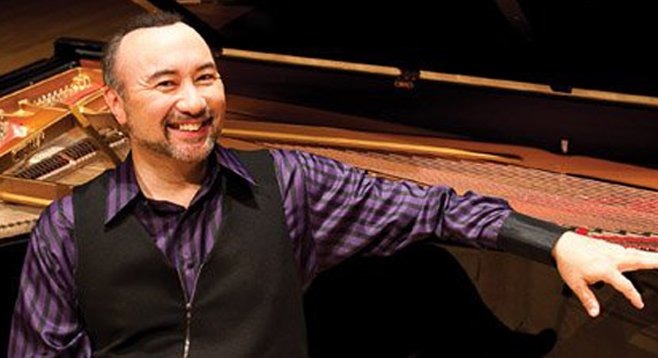 Mozart
Piano Concerto No. 21 in C Major, K. 467, "Elvira Madigan"

JH: Jon you just recorded your transcription of Stravinsky's Rite of Spring for solo piano paired with his ballet Petrouchka. It was released on iTunes in time for the May 29th, 2013 premier of Rite of Spring 100 years ago. I remember hearing you play it live in recital in San Diego a few years ago. The piano was smoking! It was the most impressive technical and diabolical feat! It was unlike anything I'd ever heard for solo piano.

JKP: It was such an exciting project. I've always had an unnatural fascination to make this piece come alive. Although it sometimes feels like juggling plates with my feet and hands, Rite of Spring lends itself to the piano because it is joyous, violent, primitive all in a rhythmic context. It has a percussive element. The Petrouchka ballet is a little more complex to play on the piano because it is full of different musical colors and obviously, it's a tragic story tinged with pathos. That is harder to bring off.

JH: You will be performing another transcription at the HK International Chamber Music Festival — the Rachmaninoff Symphonic Dances in a two piano version. This is one of the great masterpieces of the symphonic literature. How is that to play on the piano?

JKP: Rachmaninoff was the greatest pianist of his era if not one of the greatest pianists ever. He often composed at the piano. This transcription is actually the last thing he did. The piece is as if all of his life is on display. Although the dance element is always there in this piece, it is deep and dark as late Rachmaninoff can be. This work is technically more difficult to bring off with these creative elements but the 9/8 rhythmic sections are incredibly riveting on the piano. One really good thing — the saxophone solo part is usually in tune on the piano!

JH: Who would you say were the biggest influences on you as a pianist?

JKP: Without a doubt, Arthur Rubinstein, Oscar Peterson and Elton John. All three of them represent a special joy in their music making. I will spend a lot of time when I practice a piece on details to perfect technique, to convey the meaning and to translate this effectively to the audience. I try to be "a responsible musician." These three great musicians go beyond that. They communicate directly to the audience their joy of performing and they illuminate the wonderful process being a musician entails. I heard and met all three of these pianists and I have autographed photos of them in my studio. They are my heroes by virtue of them doing something truly meaningful with their music.

JH: You've been to China many times on tour with different orchestras. What would you say about audiences in China?

JKP: Within China there is a deep appreciation of what Western classical music represents. There is of course such a variety of expression in the music. The Chinese public is just becoming experienced listeners. They have such open minds and their enthusiasm is enormous. In China listeners are incredibly open armed and they embrace the music wholeheartedly. There's a tremendous number of people studying music today in China. I would say that the Chinese audience has the least amount of experience with chamber music. I'm very excited about the HH International Chamber Music Festival because of the big names and high quality of playing audiences will be able to hear. This will be a big draw and will give the Chinese public exposure to the purity of expression and intimacy that chamber music offers. It's music making without showiness and features collaborative playing that is quite different than a soloist performing with an orchestra. I'm sure this will build an appreciation for chamber music as a genre.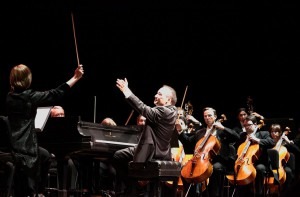 JH: I'm assuming that you've performed with many of these artists before.

JKP: Oh yes! I've performed with Gary and Cho Liang many times and I'm very good friends with the Miro Quartet. We've worked a lot together. For us, being with each other is social as well as professional and that comes across to the audience. It will be a pleasure to play the Shostakovich Trio with Vadim Repin. It's a huge massive work. Some trios require not only collaboration and accommodation. Sometimes in a huge work one has to take over. This is one of those works. The Brahms C minor Quartet will also be fabulous to perform again. We all went to school together and first performed this work professionally when we were in our twenties in 1984 during a chamber music festival in Seattle. I've also collaborated with Burt many times in connection with the Minnesota Orchestra so it will be fun to play chamber music with him.

JH: I think I would be paralyzed if I had to play on an unfamiliar instrument every time I played a concert. I'm sure you've encountered really adverse conditions with pianos in poor condition.

JKP: When that happens I'm determined to make it a great experience for the audience. I'll never forget the time I was to appear in Germany. I was so totally exhausted that before the concert I was practically in tears and I broke down feeling like I couldn't face the concert. It was an appalling piano too. The presenter sent me home to get my act together. I made up my mind that I would give the most inspired concert that I could give. I try to break down the formality of piano recitals. Remember that nobody else is on stage with you at all! There's no one to communicate with. Ensemble playing is such a joy because you have colleagues on stage with you. Whatever happens you are in it together.

JH: Can you tell us about one unexpected performing experience you've had?

JKP: Once I performed the Gershwin Concerto in F with the Baltimore Symphony with Bobby McFerrin conducting. It was just fabulous! But there was no second-half programmed. Bobby said to me, "Any special direction you want to go with the stuff in the second half?" "Stuff?" I responded, "What stuff?" I found out that there was to be a 20-minute improvisation with Bobby. I was totally taken by surprise and I don't think I'm qualified to improvise cold. Of course I do love jazz and all types of music… The management had insisted that I'd have no trouble with an improv session. I panicked. Bobby agreed to put together some tunes that I know and he agreed to rehearse but even so, I started to sweat. When we got out on stage Bobby announced to the audience, "Mr. Parker and I are going to perform an avant-garde work we've been rehearsing all week and he's going to start by plucking the strings under the lid of the piano." Then he looked at me and said, "you start." So what could I do? I started and he sang. We made up the piece on the spot. It was the most terrifying experience and the most fun I've ever had on stage.

JH: Jon there are many audience members in Hong Kong who just can't wait to hear you play with your friends.

Jon Kimura Parker will be performing at the HK International Chamber Music Festival.